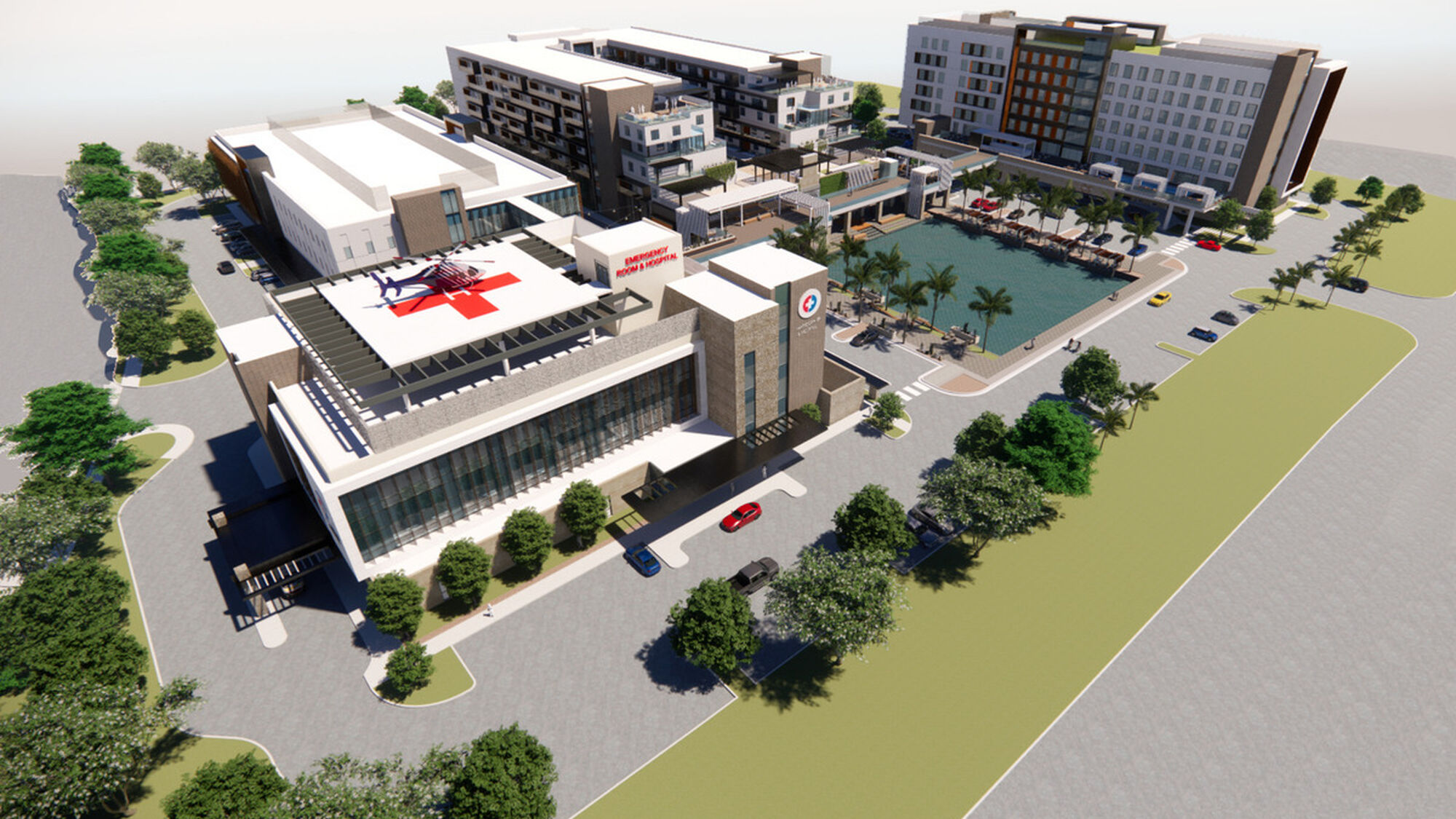 S3 Biotech, LLC
Maricopa ER Hospital
Flexible for future growth, designed for expansion.
An AEI Project in Design.
Elevating the City of Maricopa's vision to become a hub for destination-branded sports and experiences, the new D3 Innovation and SportsTainment District Campus will encourage community gathering through "Smart City" architecture – effectively attracting new talent and creating significant job opportunities.
The Innovation Campus will introduce over one million square feet of mixed-use environment that house a behavioral health and sports psychology building, life science and innovation center, apartments, a sports and science academy, and studio for professional athletes. In addition, the SportsTainment District will focus on community events such as concerts, festivals, and youth sports.
AEI is providing mechanical, electrical, and piping/plumping (MEP) engineering services for Phase One of the greater campus – a 559,000 square foot medical campus to support the community by providing affordable and accessible healthcare. The plans for the new medical campus include a specialty emergency room (ER) hospital with over 60,000 square feet and at least 25 beds.
The medical campus will also include an outpatient surgery center, hotel, apartments, and smart parking structure. The campus is connected via a raised walkway. A large water feature is centrally located on the campus and is within view of all planned buildings.
As the second fastest growing city in Arizona, this development will allow for continued community and economic growth, with a goal of completion in early 2024.