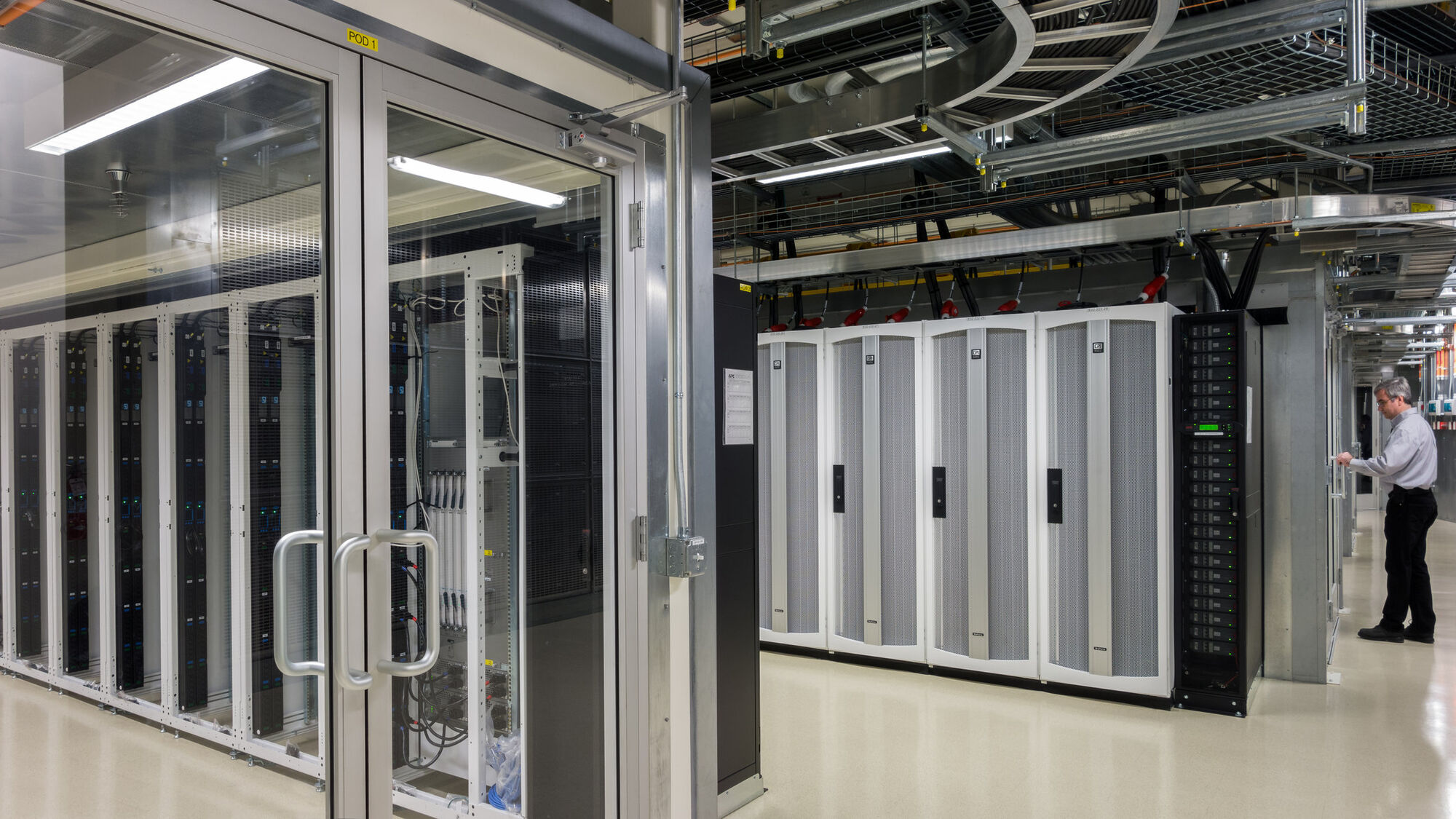 Fred Hutchinson Cancer Research Center
1100 Eastlake Data Center
AEI has raised the bar for data centers.
A global leader in cancer and infectious disease research, Seattle's Fred Hutchinson Cancer Research Center (FHCRC) wanted to consolidate and centralize data center resources supporting essential computational work into an on-site facility. With Affiliated Engineers, they successfully scaled and customized the climate-leveraging strategies of large-scale commercial server farms in the region, achieving a Power Usage Effectiveness of less than 1.1 and "free cooling" during roughly 90% of operational hours annually.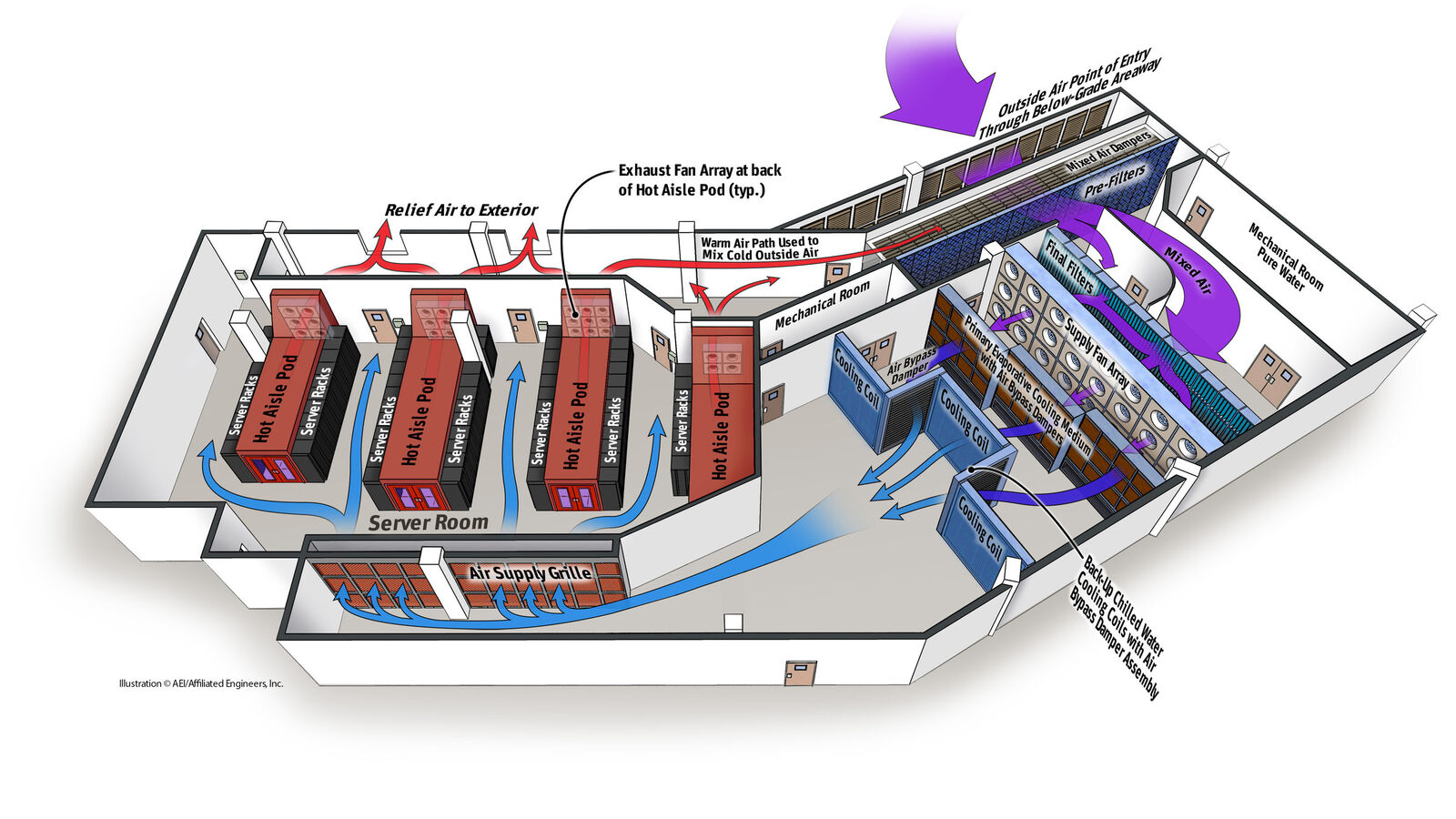 The 8,000 square foot, 750 kW, Tier II data center facility is one of the most energy-efficient data centers in the country. Designed and constructed in 18 months at the same cost of a mechanically cooled data center, it accommodates more than double the capacity. Increasing research volume, throughout, and the resiliency of the organization's IT infrastructure, the new data center supports recruiting of the world-class research talent upon which the institution thrives.
90

%

free cooling annually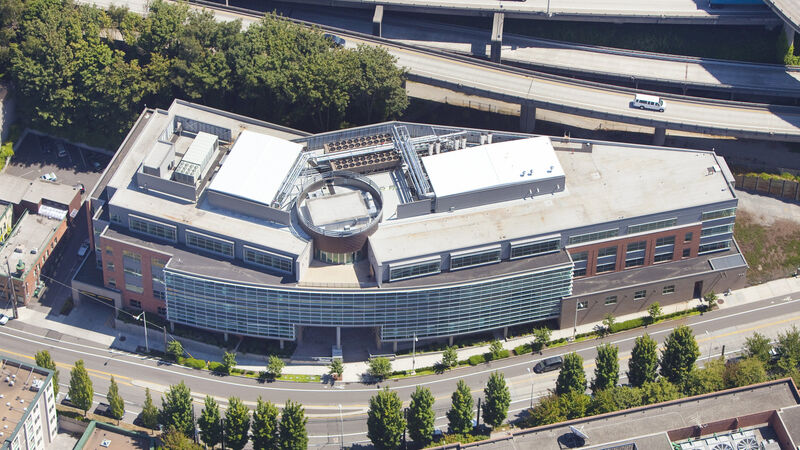 The data center is within the adaptive reuse of a former office building that includes life science laboratory and cryogenic sample storage spaces. With enclosed hot aisles improving operating efficiency, custom built-up, multi-fan arrays draw 100 percent outside supply air from a shade zone and below-grade areaway. Direct evaporative cooling supplements and extends the economizer cycle, and traditional chilled water coils provide backup cooling for extreme conditions.
"

I would like to recommend AEI for virtually any and all design work. They were able to come up with innovative ideas that allowed them to exceed all our goals while staying within budget both on the design side and on the construction side."