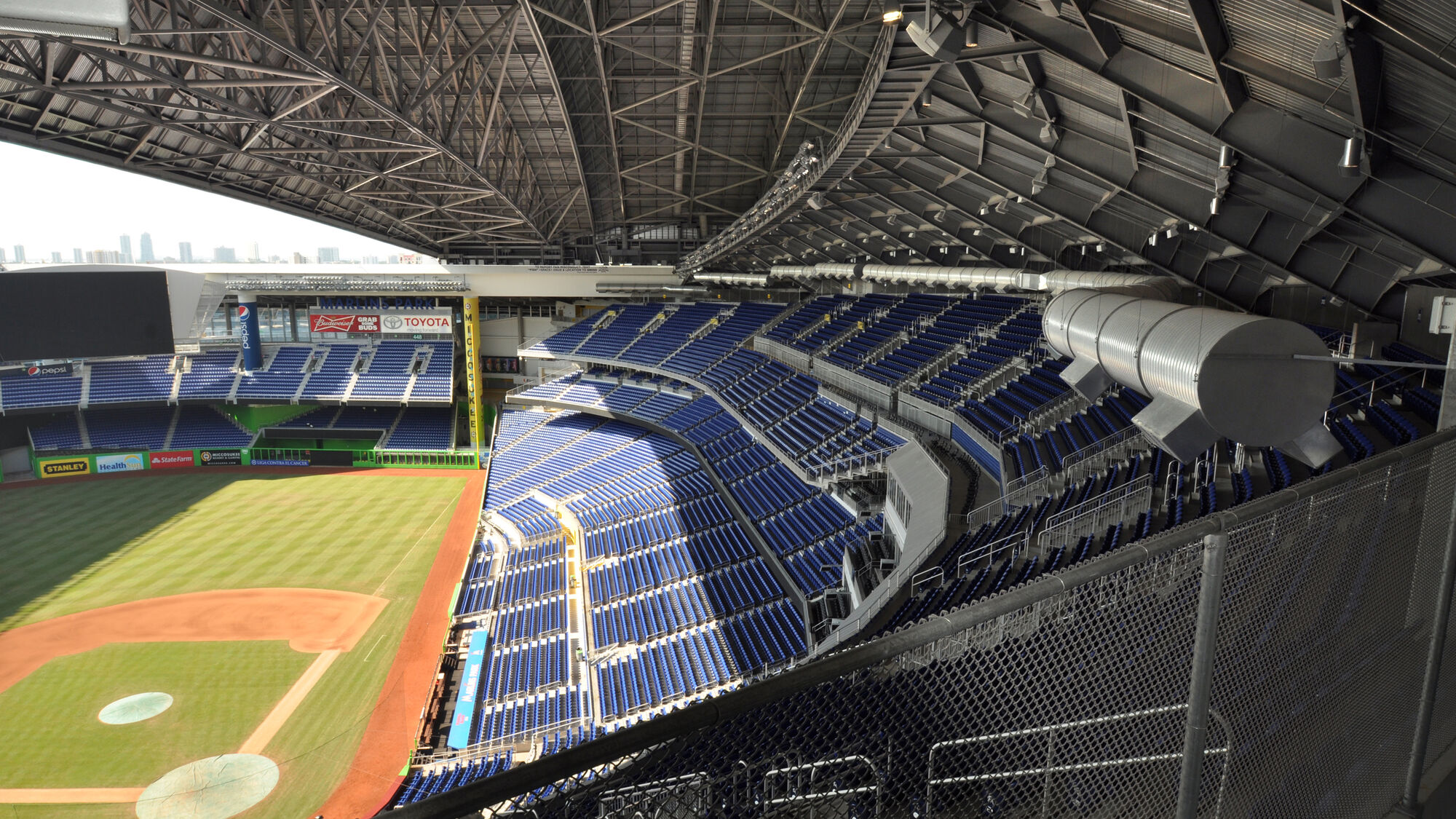 Miami Marlins
New Ballpark Commissioning
The first LEED Gold retractable roof ballpark.
Long seeking a baseball only home to take the place of the stadium they shared with the Miami Dolphins, Miami's NFL Football team, the Miami Marlins built Marlins Park on the historic site of what was once the Orange Bowl location. With a state-of-the-art three-panel retractable roof system to accommodate games in South Florida's unpredictable climate, the innovative facility is rendered in an abstract contemporary architectural aesthetic intended to convey the greater culture of Miami and reflects local values with a LEED Gold sustainability rating.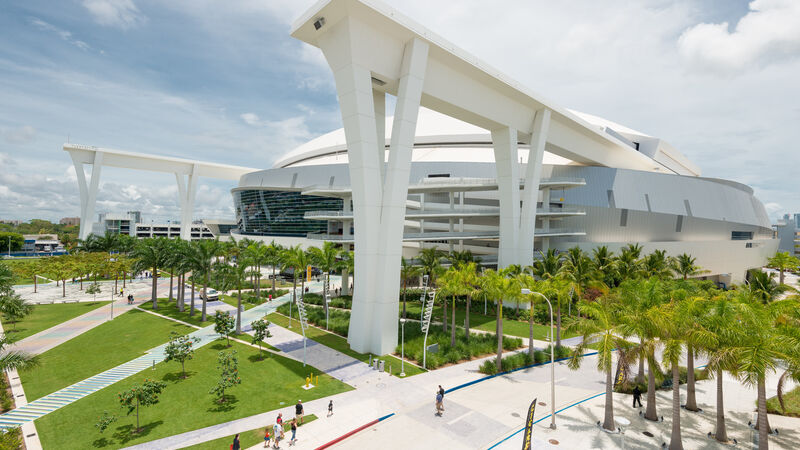 14 min.

to open or close the roof.
"

I thought it was time for baseball to be innovative."
As lead Commissioning consultant, Affiliated Engineers played a central role in assuring the overall success and efficiency of the project. First documenting project requirements for system functionality, performance expectations, and maintainability, the commissioning team developed a plan of specific strategies to confirm that project requirements would be achieved. These included design reviews and coordination meetings, construction checklists, performance testing, and training support.

Following this approach, our team verified and documented compliance throughout design, construction, start-up, and the initial period of operation, including training for O&M staff and users.
AEI completed the LEED® NC Version 2.2 Letter Templates for Energy & Atmosphere Prerequisite 1 and Atmosphere Credit 3, and performed other services required to satisfy the requirements of LEED Energy and Atmosphere Prerequisite for Commissioning Services. The project achieved a 22.4% reduction in energy usage.