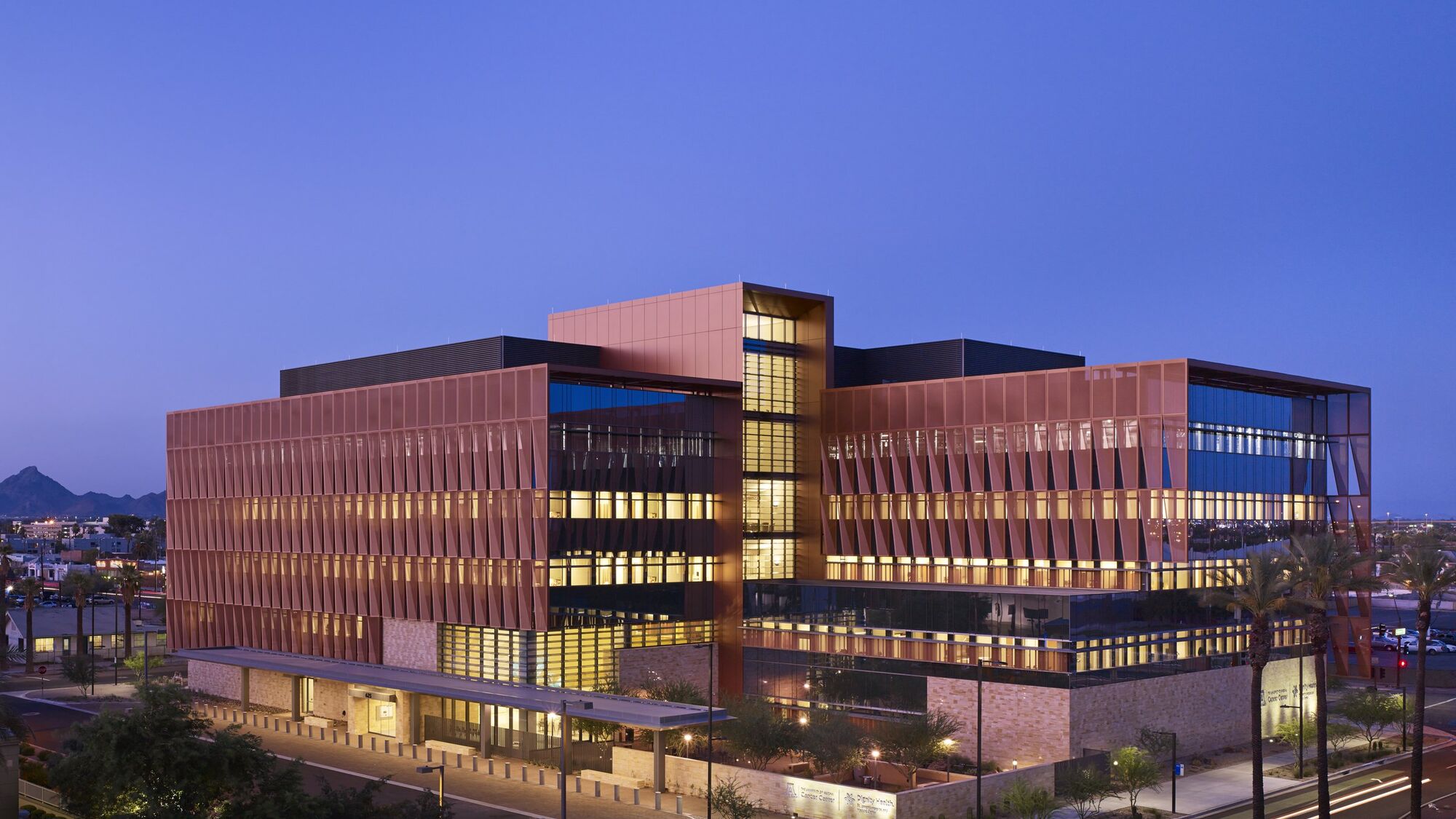 The University of Arizona
The University of Arizona Cancer Center at Dignity Health St. Joseph's Hospital and Medical Center
When chilled beams are too silent.
The University of Arizona sought to reduce operating costs over the life of its new cancer center on the Phoenix Biomedical Campus, and the project was required to obtain a minimum of LEED Silver certification. The active chilled beam solution chosen for the project requires less energy to operate, required 67% less air handling equipment and ductwork, and provides a draft free environment suited to cancer patients undergoing extensive daily treatment. However, the characteristic soundlessness of chilled beams is not ideal for spaces in which confidential conversations are taking place. Sizing down one component of the supply air sequence in the chilled beam technology created sufficient audible turbulence to mask conversation throughout the exam rooms and infusion bays without compromising building energy performance.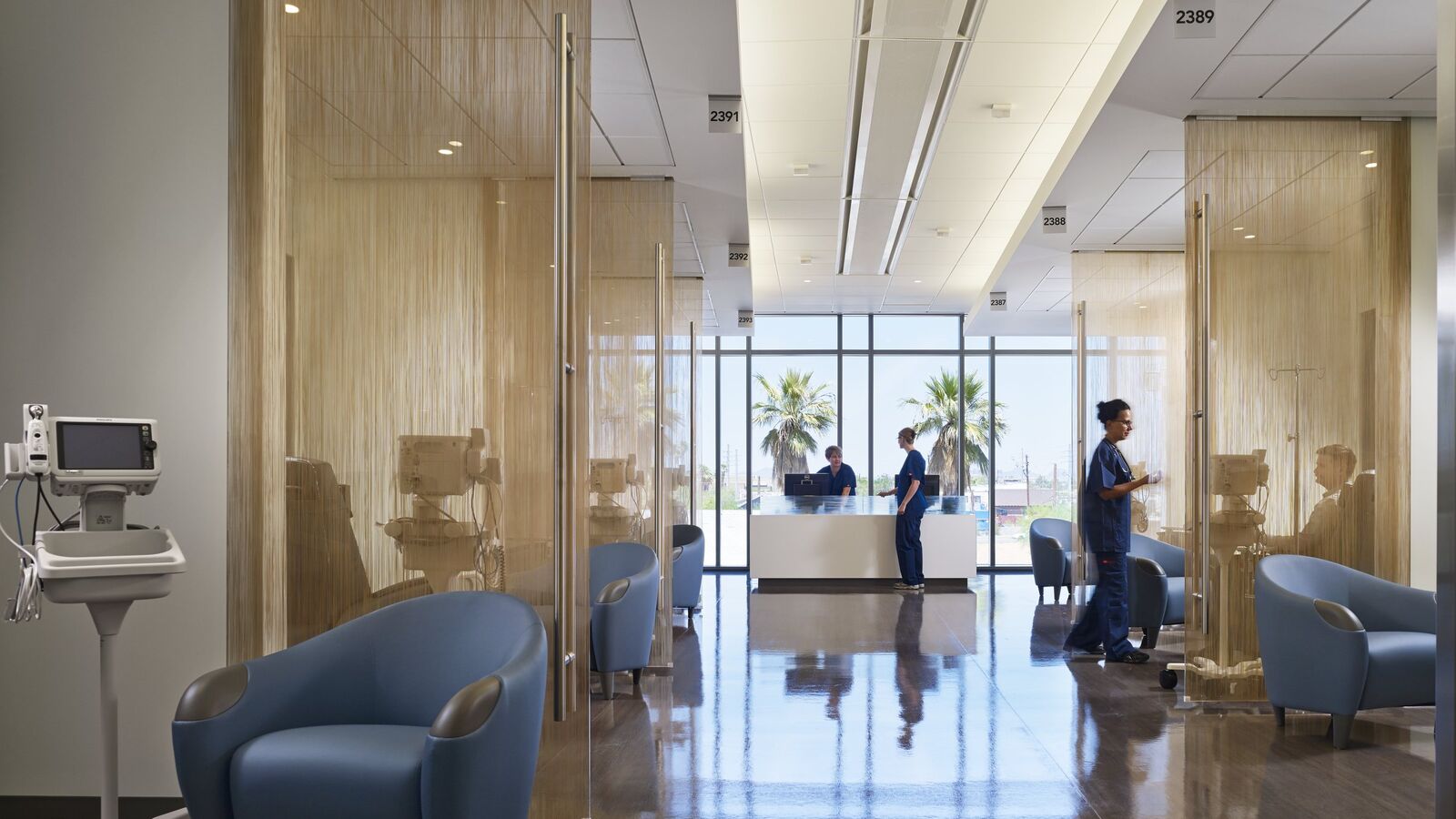 One of only 41 National Cancer Institute-designated Comprehensive Cancer Centers in the United States, the University of Arizona Cancer Center at Dignity Health St. Joseph's Hospital & Medical Center houses numerous clinics, radiation therapy, infusion therapy, and MRI, CT, PET/CT and mammography imaging facilities. With 370 chilled beam units comprising 1,858 linear feet, the center uses one third the air of a conventional HVAC system and 21% less energy than its Energy Code minimum counterpart.
-21

%

energy use lower than code
"

Specific user needs and energy performance requirements can often seem to be at odds with each other. This project allowed us to engineer a single technology to meet both."