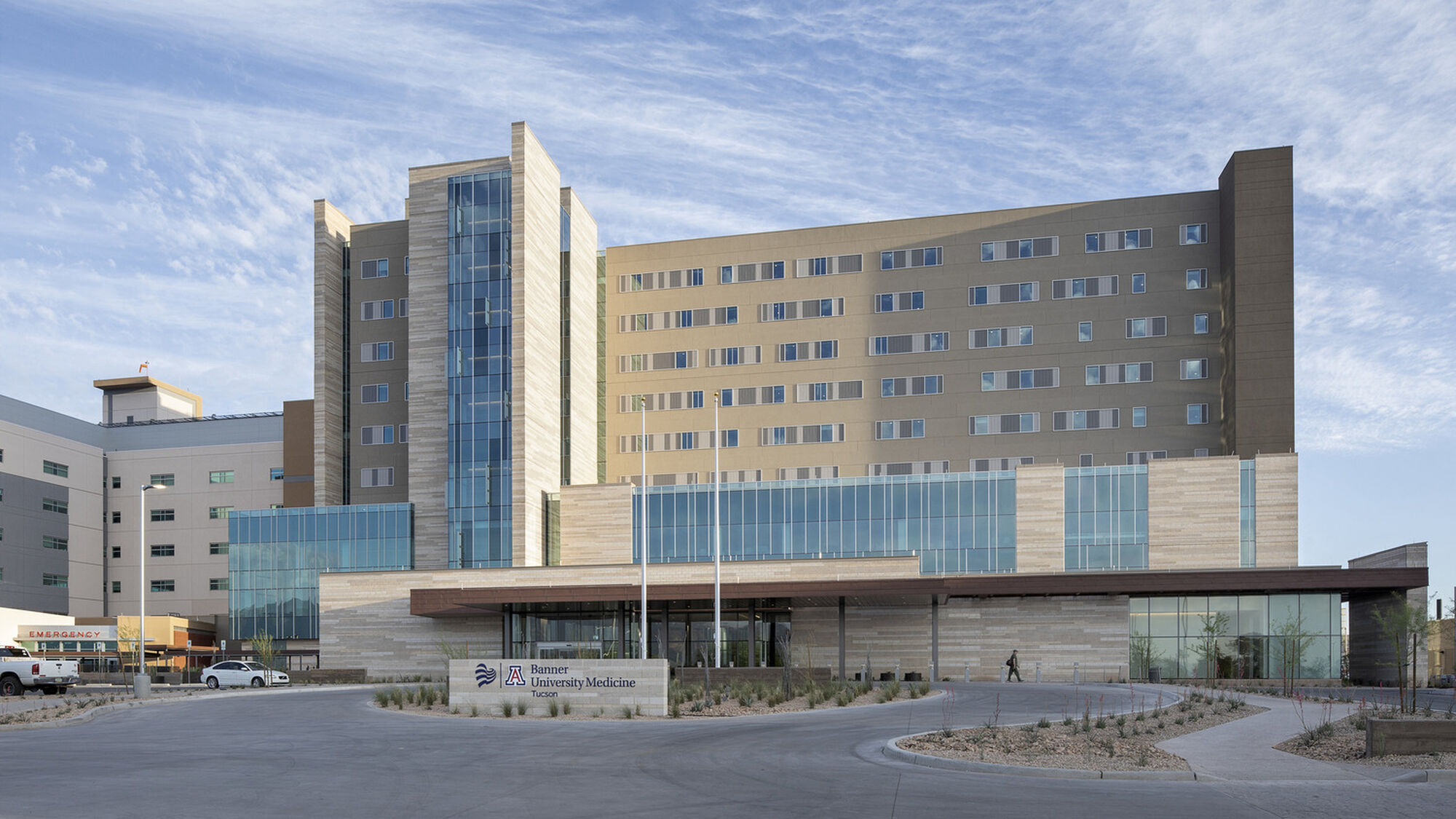 Banner University Medical Center
Banner University Medical Center New Hospital Bed Tower & Central Utility Plant
Taking the long view on modern healthcare facilities in Tucson.
In planning for its new nine-story replacement hospital on the University Medical Center Campus in Tucson, Banner Health took the long view to anticipate 20 years of regional growth, evolving patient needs, and models of treatment.
AEI designed and is implementing the mechanical, electrical, and plumbing systems for the project, contributing to an integrated delivery process that includes "big room" trouble-shooting in real-time.
This state-of-the-art hospital tower features 204 inpatient private beds, 22 operating rooms, a hybrid operating room (OR), 25 imaging modalities, a mechanical floor, shelled space for future use, and a new central utility plant.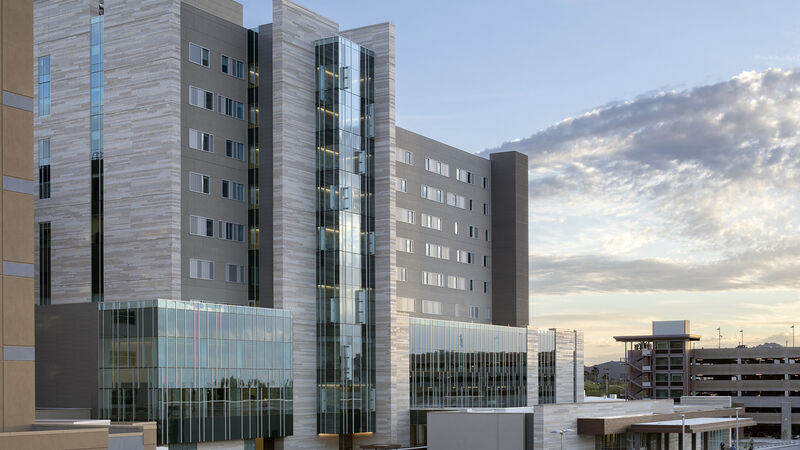 72k

MBH heating hot water plant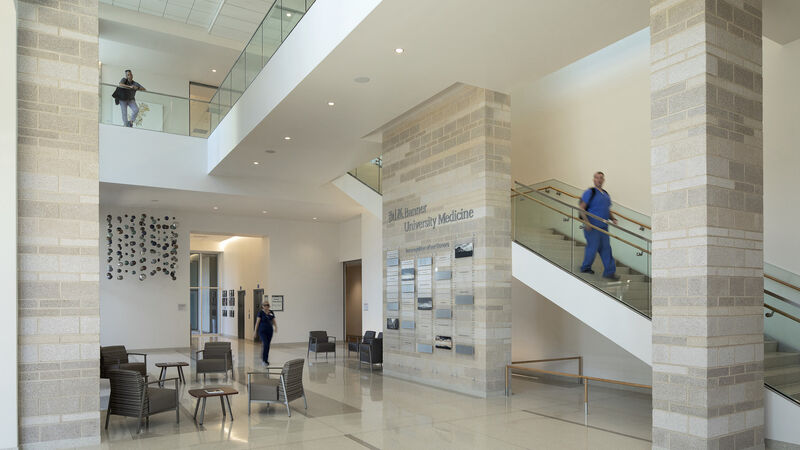 AEI evaluated utility needs for future development of the entire medical center. The team collected meter data from the university and local utilities and then projected future needs with consideration to energy conservation measures being implemented for the existing buildings and new technologies incorporated into the design of the hospital.
With this data informing life cycle cost analysis, the economics of an on-campus Central Utility Plant were positive. The resulting CUP – with 6,000 tons of chilled water production, a 72,000 MBH heating hot water plant and 6 MW of diesel engine/generators – became operational late in 2017.