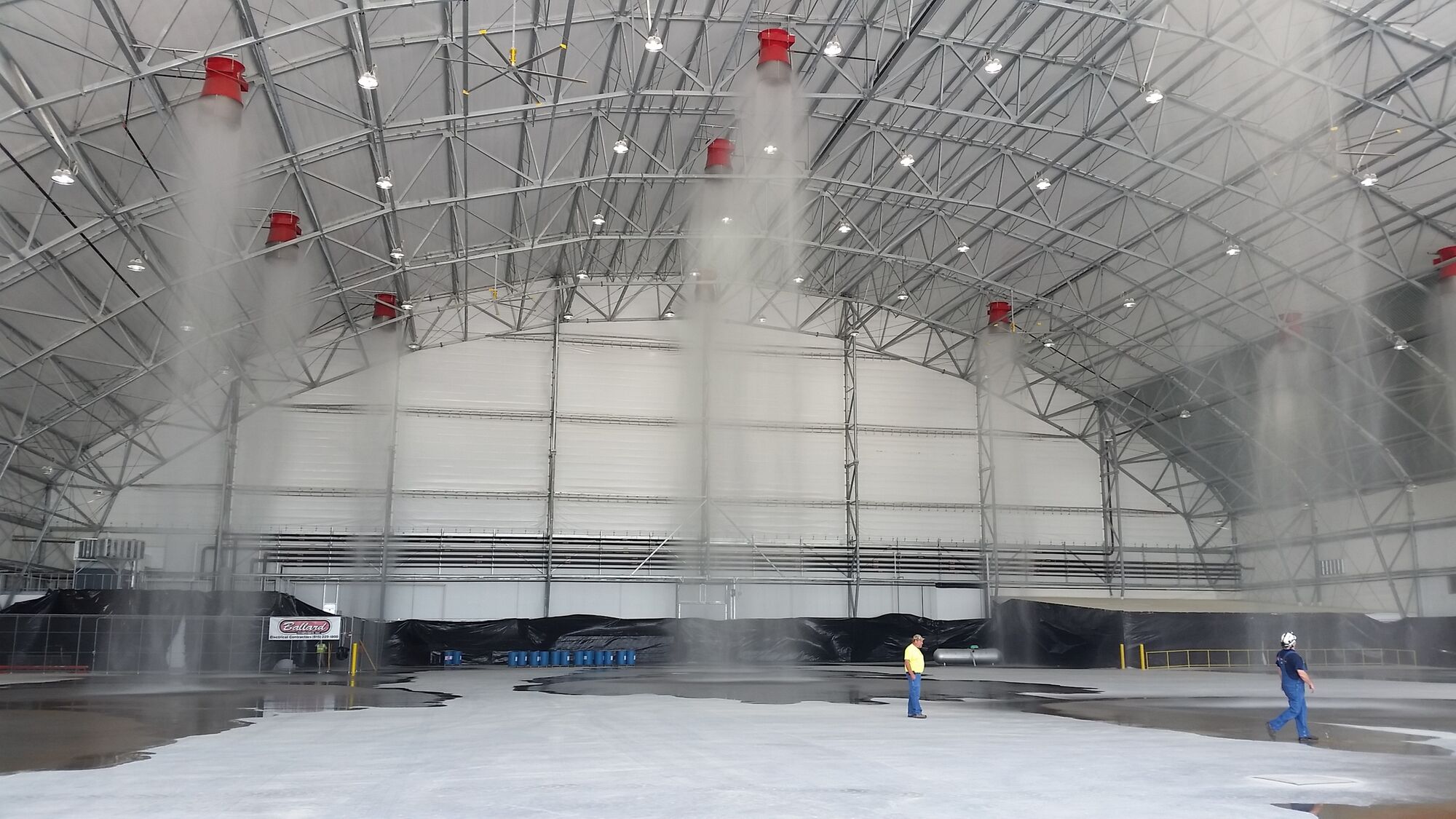 Chicago Rockford International Airport
AAR Corp. Maintenance and Repair Operation Hangar Facility
You can't punch vents in a membrane roof, so where do you get the foam system air?
High-expansion foam fire suppression systems are regularly chosen for chemical manufacturing, flammable liquid storage, and industrial applications. Choosing such a system for a new pair of membrane-roofed maintenance hangars sized for the world's largest passenger airliner reached an impasse that AEI resolved working with the system's manufacturer.
With each hangar scaled for the Airbus A380, measuring 300 feet long and 300 feet wide, a membrane-covered rigid-steel structure made good economic sense. Housing fueled aircraft called for protection via high-expansion foam, discharged from the ceiling. However, foam generators require outside air to combine with water and foam concentrate, and venting the generators to the outside would create weaknesses in the membrane room.
AEI looked to supply air from inside the hangar. Working with the system manufacturer to secure full-scale fire testing results documented a 20% reduction in foam produced with indoor air, due to the presence of products of combustion. The final design determined the increase in foam concentrate necessary to compensate for the reduction, thus gaining fire department approval.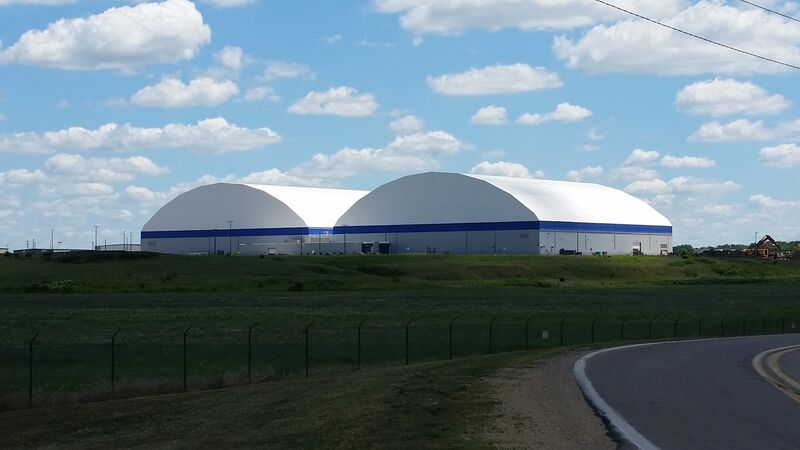 The system uses infrared flame detectors and provides abort measures to avoid costly false activation. A trench drainage system provided to restrict the spread of spilled fuel incorporates an underground containment tank to hold foam system discharge, due to the amount of phosphorous present in foam concentrate.