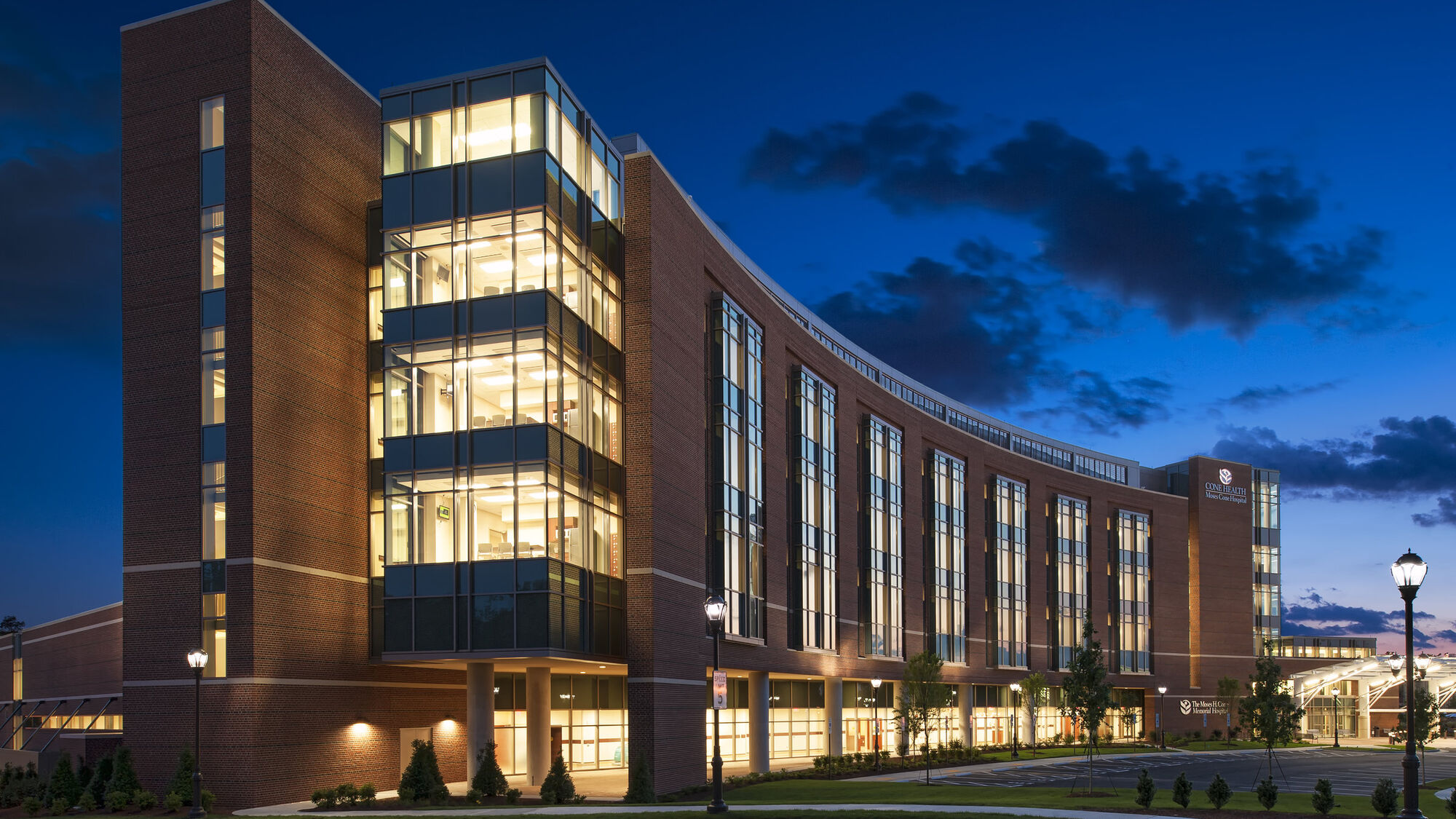 Cone Health System
North Tower
First active chilled beams in acute care patient rooms.
With a 60-year history of excellence in patient care, Cone Health System naturally prioritized occupant safety and comfort while reducing energy costs for its new 240,644 square foot North Tower. Working with Affiliated Engineers, Cone chose to deploy an active chilled beam distributed cooling system in patient rooms, the first such use of this technology in the United States.
Operational since 2014, the 96-bed project is performing precisely as AEI energy modeling predicted, saving 40% in energy costs over a traditional variable volume reheat system. Cone's active chilled beam system requires 32% less ductwork, smaller air handler units, reduced plant size, and less fan energy than a VAV system; minimizes reheat; and, enhances ease of maintenance. The rate of temperature complaints has similarly declined.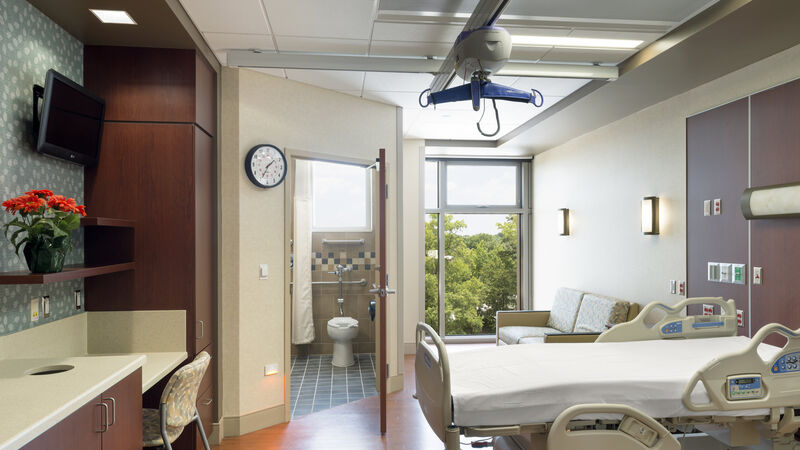 Benefiting from a strong partnership of owner, architect, contractor, and engineer, the new patient tower also includes such energy-efficient technologies as dual heat recovery air handlers, FANWALL® Technology, V-bank CHW coils, high-performance air terminal units, unoccupied OR setback, and Aircuity.
"

It takes vision and resolve to be the first at anything. As a focused, well-informed industry leader, Cone Health was the ideal client to utilize a new technology and set a standard for American healthcare organizations."