Confidential Global Financial Institution
New York Confidential Client
Buildings that work smarter, not harder.
Spanning over 58 countries with a large presence in Europe, United States, and Asia, this confidential client is a global multinational investment bank and financial services company. After a comprehensive search for and subsequent interviewing of smart building consultants, the client selected AEI to help achieve smart building strategies.
The client accomplished one of their goals by moving their operations. They relocated closer to their clients and maintained current staff numbers while reducing the size of their physical footprint by 30%. Employee satisfaction is key as the delivery of smart building strategies are mainly achieved through high levels of engagement from staff.
AEI conducted multiple workshops with disparate business units to glean greater understanding around the daily digital engagement experience shared by employees. These workshops not only included a varying array of business units, but also a significant cross-section of age groups and positions. Workshop outcomes were distilled through a lens of smart building strategy that prioritized on elevating the employee experience.

Innovative Solutions
Leveraging a customized human-centric design approach that remained financially responsible demanded research, development and refinement of the following strategies.
Digital Workplace Platform (Mobile App)

Most of the office space is not permanently assigned. Employees use hot desking or hoteling to find a work location that is most suitable for them. An occupancy analytics system provides team members with an interactive mapping of available space that is most conducive to their preferred working environment. An indoor positioning system allows occupants to readily locate colleagues and a room booking system provides the opportunity to reserve meeting space quickly and with ease. These strategies, coupled with additional functions and a means of locating the closest printer, are packaged in a mobile application designed to improve employee productivity while enhancing the workplace experience.

Digital Twin
Through the development of highly specialized integration strategies, AEI connected building systems, business systems and digital workplace platforms into a digital twin solution for the building. The business case for a digital twin solution presented itself through the automation of work processes, the cultivation of business intelligence through data analytics, demand controllability and predictive maintenance routines.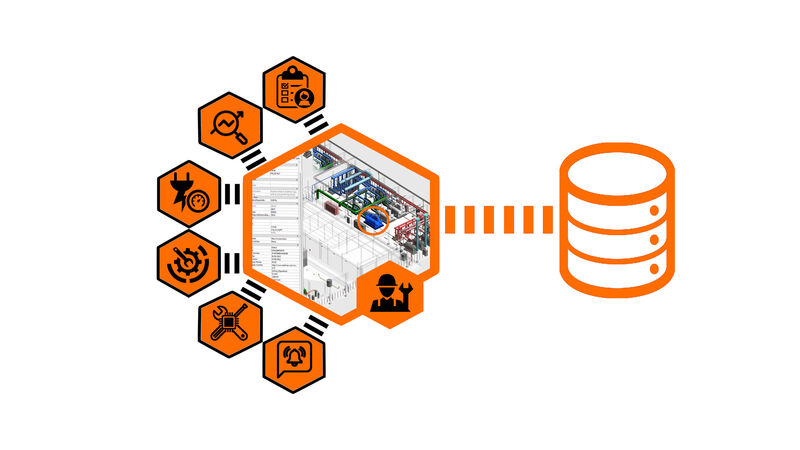 Network Design and Cyber Security
AEI designed the building management network and developed its cyber security requirements. The building management network provides a common backbone for multiple building systems such as HVAC, Electrical, Lighting, Occupancy analytics sensors, indoor positioning beacon gateways, and more.
Through the use of innovative solutions and the deployment of smart building strategies, employees engage more efficiently in their work environment and with each other – while the client reduces energy usage, simultaneously encouraging collaboration and innovation in community spaces.
Principal-in-Charge, Project Manager