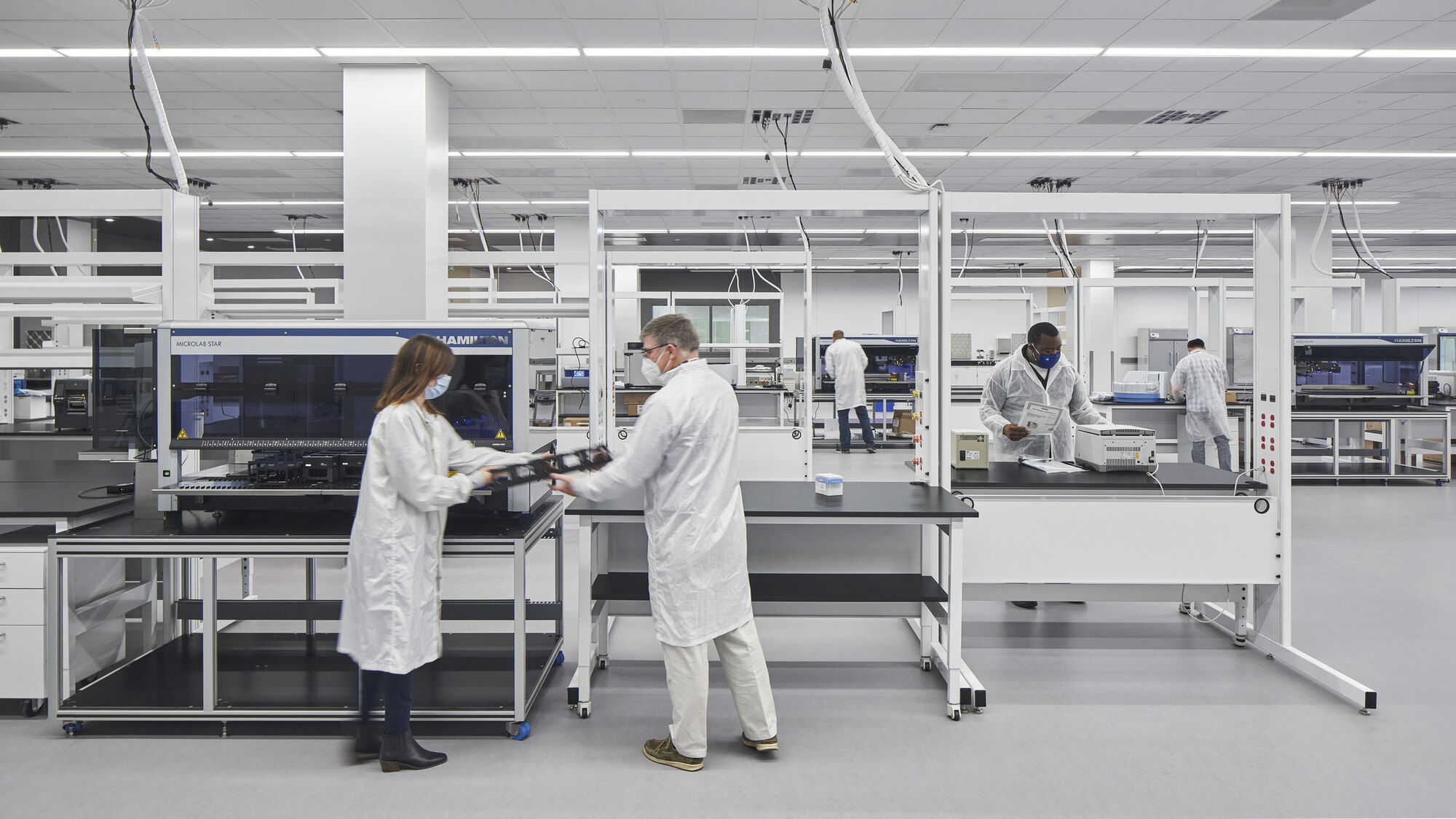 Grail
Laboratory, Office, and Warehouse Facility
Accelerated project delivery amid a global pandemic.
Dedicated to earlier cancer detection through innovative technologies, California-based healthcare company Grail sought to open a new location in North Carolina's prominent Research Triangle Park (RTP). This state-of-the-art production and diagnostic testing facility features advanced laboratory space designed to support next-generation DNA sequencing and reagent manufacturing.
Built in two phases, the first phase establishes laboratory, high-bay warehouse, and testing production space featuring all new electrical and HVAC utilities, as well as infrastructure to support the second phase and final build-out. The second phase includes office, QC lab, and additional warehouse space.
AEI provided mechanical, electrical, and piping/plumbing under an accelerated project schedule to meet ownership goals of being operational in just ten months.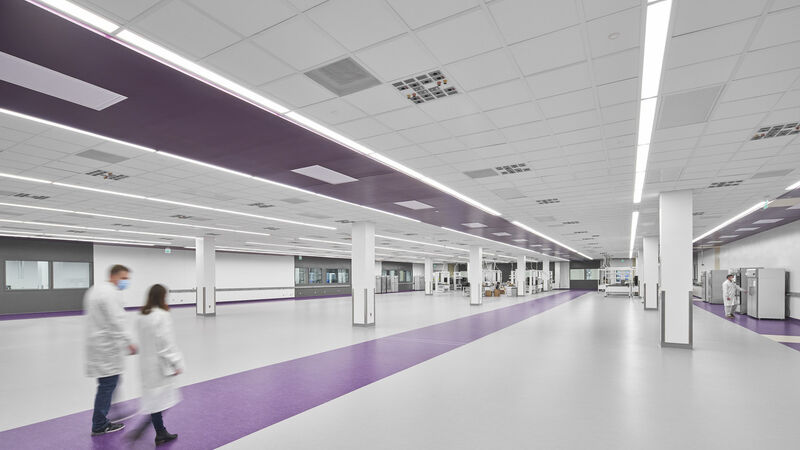 Expedited Design
The design team — working primarily remote — participated in numerous weekly virtual meetings amid COVID-19-related shutdowns, developing immediate and long-term space and infrastructure requirements. Alternatives were evaluated based on schedule and both initial and life cycle costs, with the most optimal system based on current needs selected.
In conjunction with designing the tenant improvement space, AEI also coordinated with the RTP core and shell team to ensure seamless integration. As a result of this proactive approach, the design was completed in just four months — ahead of schedule.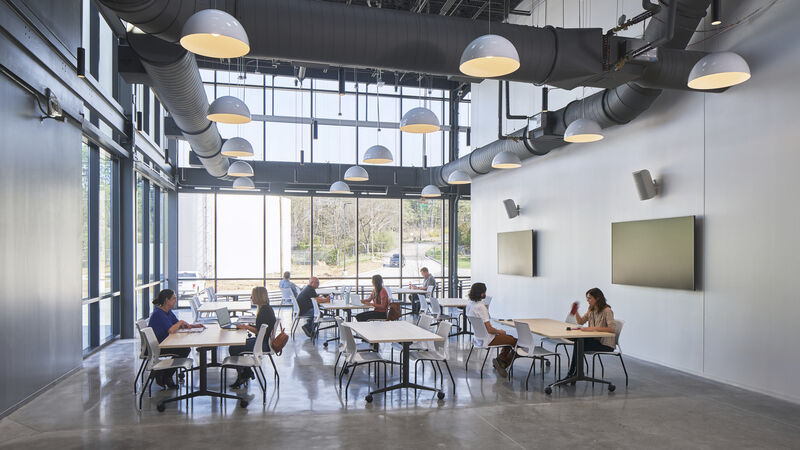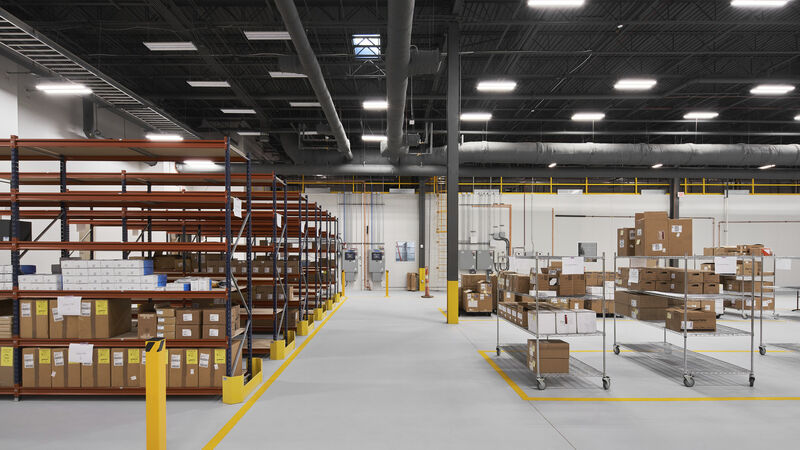 Expedited Construction
Given the accelerated project schedule and in anticipation of pandemic impacts to global supply chains, AEI worked closely with the contractor, Brasfield and Gorrie, to help mitigate potential lead-time challenges related to building materials. Collaborative efforts included switching from rectangular duct to spiral, evaluating duct hanging methods, and addressing roof deflection due to existing roof joist re-use.

Constructed and delivered in just under six months, the completed lab and manufacturing facility situated in RTP's Park Point campus enhances sample processing for Grail's flagship multi-cancer early detection screening test — contributing to improved patient outcomes and overall care.

"

This expansion is an important step forward in making our pioneering, multi-cancer early detection blood test widely available to patients and healthcare providers across the country."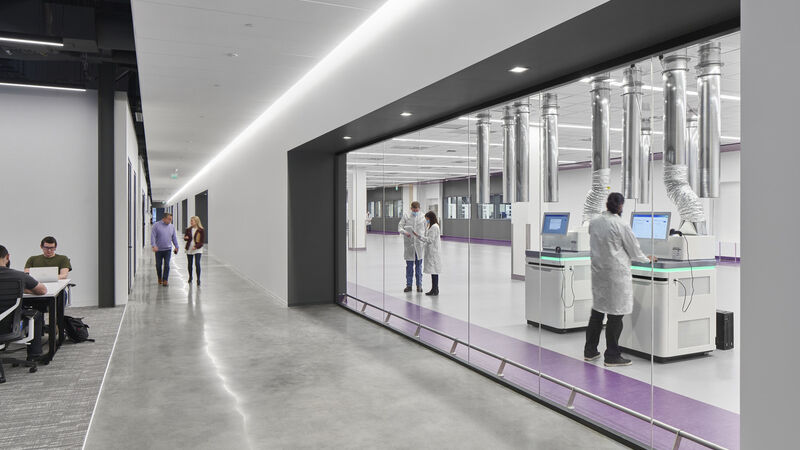 Managing Director - Houston