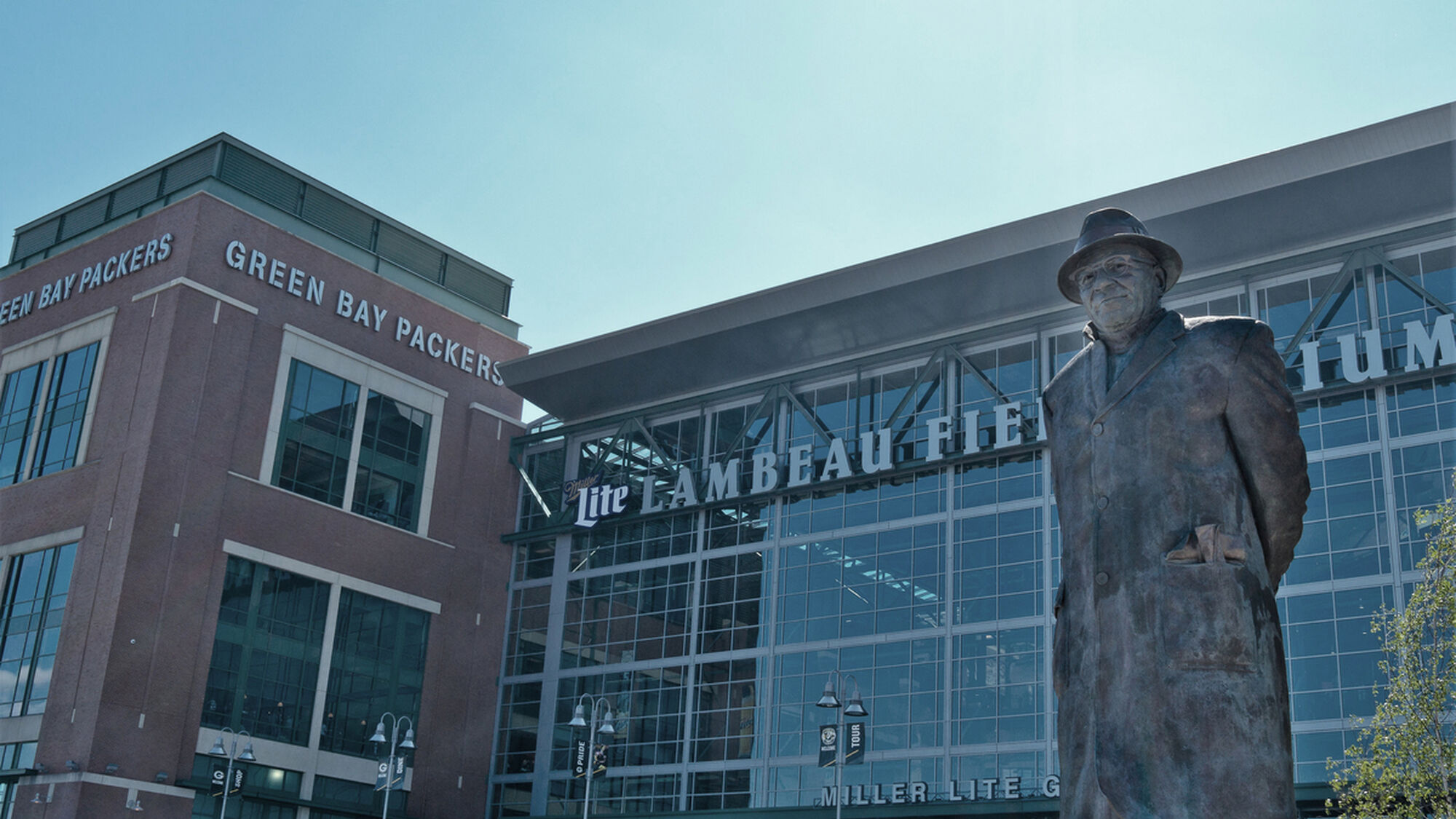 Green Bay Packers, Inc.
Lambeau Field Expansion and Renovations
A chiller plant for The Frozen Tundra (and more).
Built in 1957 – and officially opened by period glitterati including Miss America Marilyn Van Derbur, James (Gunsmoke) Arness, and then vice president Richard Nixon – Lambeau Field is the oldest continually operating stadium in the National Football League. The stadium has been expanded nine times, from its original capacity of 32,500 to present seating for 81,000.
AEI provided MEP engineering services for simultaneous expansion projects spanning two years. Expansion elements included: player strength, conditioning, instructional, and dining areas; an indoor walkthrough practice field; a "digital suite" production facility including media interview rooms; and, a new public Pro Shop with a perimeter in-floor radiant heating system along floor-to-ceiling window walls.

"

Home of perhaps the most iconic football franchise (chill out, Cowboys fans)."
A new Atrium Chiller Plant was designed by AEI to replace an aging 2,000-ton air-cooled chiller with three 1,000-ton water-cooled chillers, accommodating further facility growth over the next several years.
AEI's in-house architectural lighting design group, Pivotal, completed architectural lighting design, including display lighting of the team's Super Bowl trophies in the player and family lounge, and lighting of the two-story East Entry Trophy Lobby, highlighting a 60-foot replica of the Lombardi Trophy.