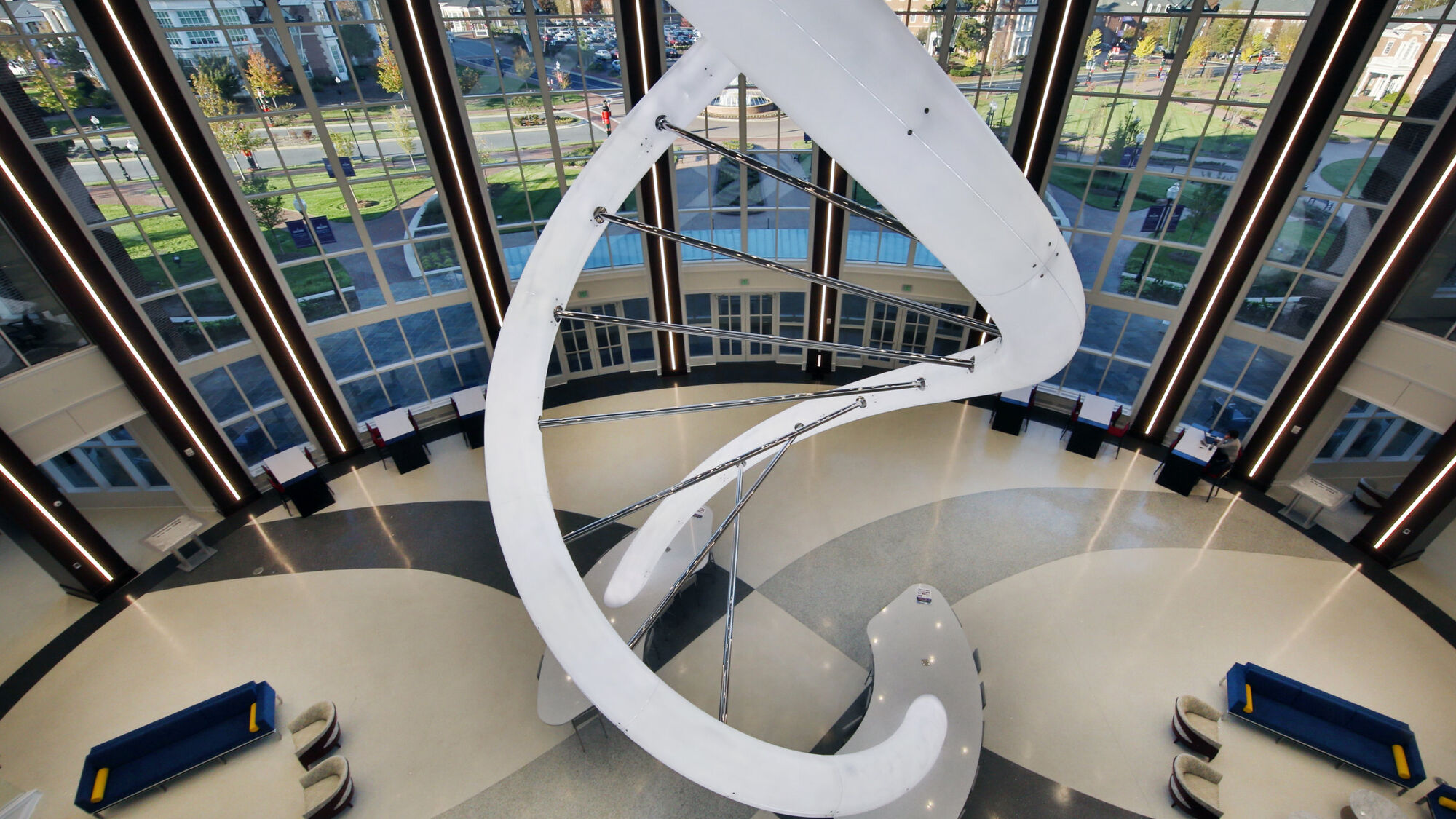 High Point University
Congdon School of Health Sciences and the Fred Wilson School of Pharmacy
An improvement in the quality of life.
High Point University established the Congdon School of Health Science and the Fred Wilson School of Pharmacy as part of a vision to transform a 90-acre campus into one of the finest institutions in the world. Accordingly, the building and its systems are forward thinking, creating an innovative, energy-efficient educational setting for the future.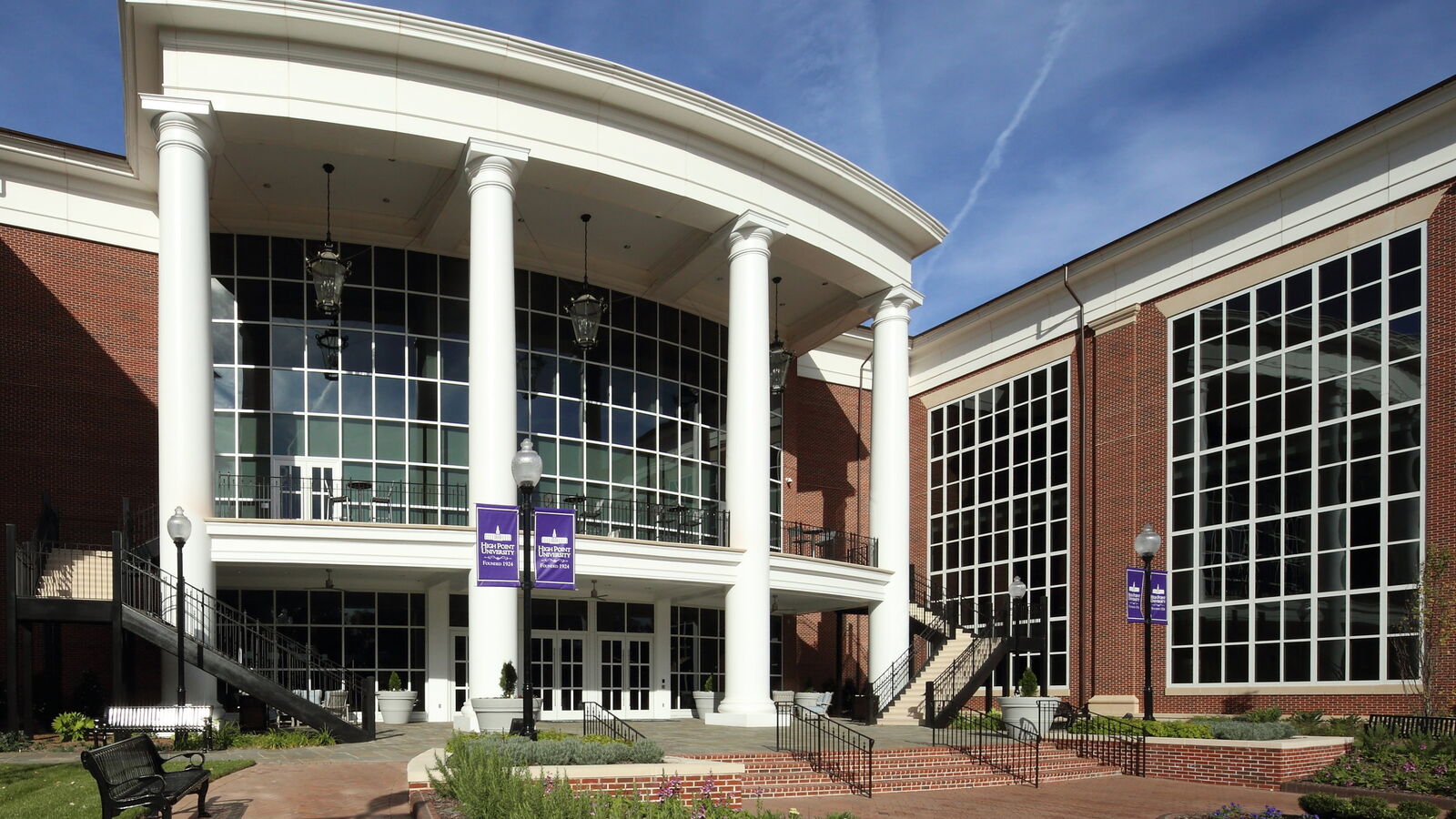 The holistic design of the building's engineered systems incorporates radiant cooling panels, glycol run-around loops, wrap-around heat pipes, process chilled water loop, occupancy-sensor airflow control, a multi-compressor VFD-driven chiller package, extensive LED lighting, air sampling smoke detection, building-level environmental monitoring system, and occupant-level touchscreen HVAC controls.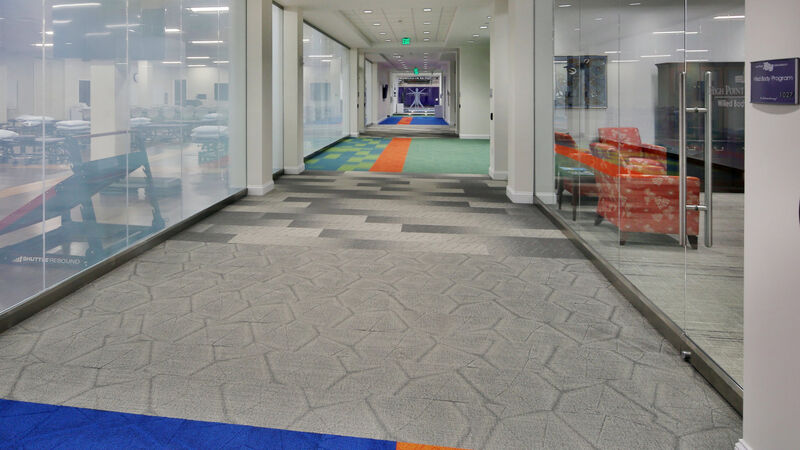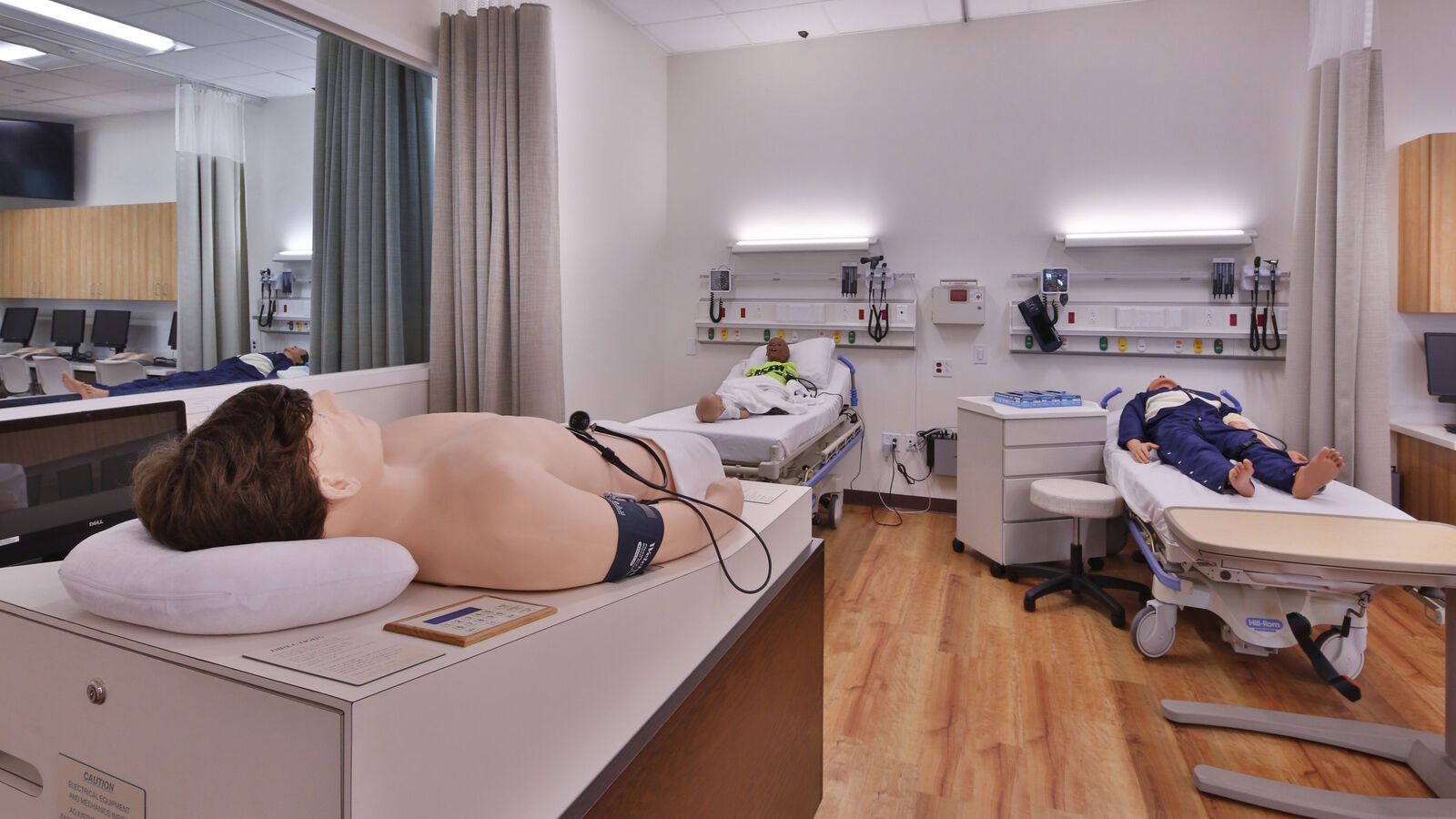 "

This is much more than a feather in the cap of HPU, this building and all programs in it represent an improvement in the quality of life for the people of High Point, throughout the state of North Carolina, throughout the country and even globally."
The new 220,000 square foot health care education facility includes a musculoskeletal lab/classroom, a biomechanics lab, a wet lab, a 370-seat tiered auditorium, a licensed pharmacy lab, a gait/motion analysis lab, a neuroscience lab, a physical exam skills lab, a clinical skills lab, eight problem-based learning rooms, conference rooms, faculty labs, an 1,800 square foot life sciences lab, a gross anatomy lab, a fresh tissue lab, and related support spaces. Also included in the facility are a critical care simulation room, an emergency simulation room, adult pediatric simulation room, eight simulation exam rooms, an operating simulation room, and a labor and delivery simulation room. The project marks single largest investment in the University's history.