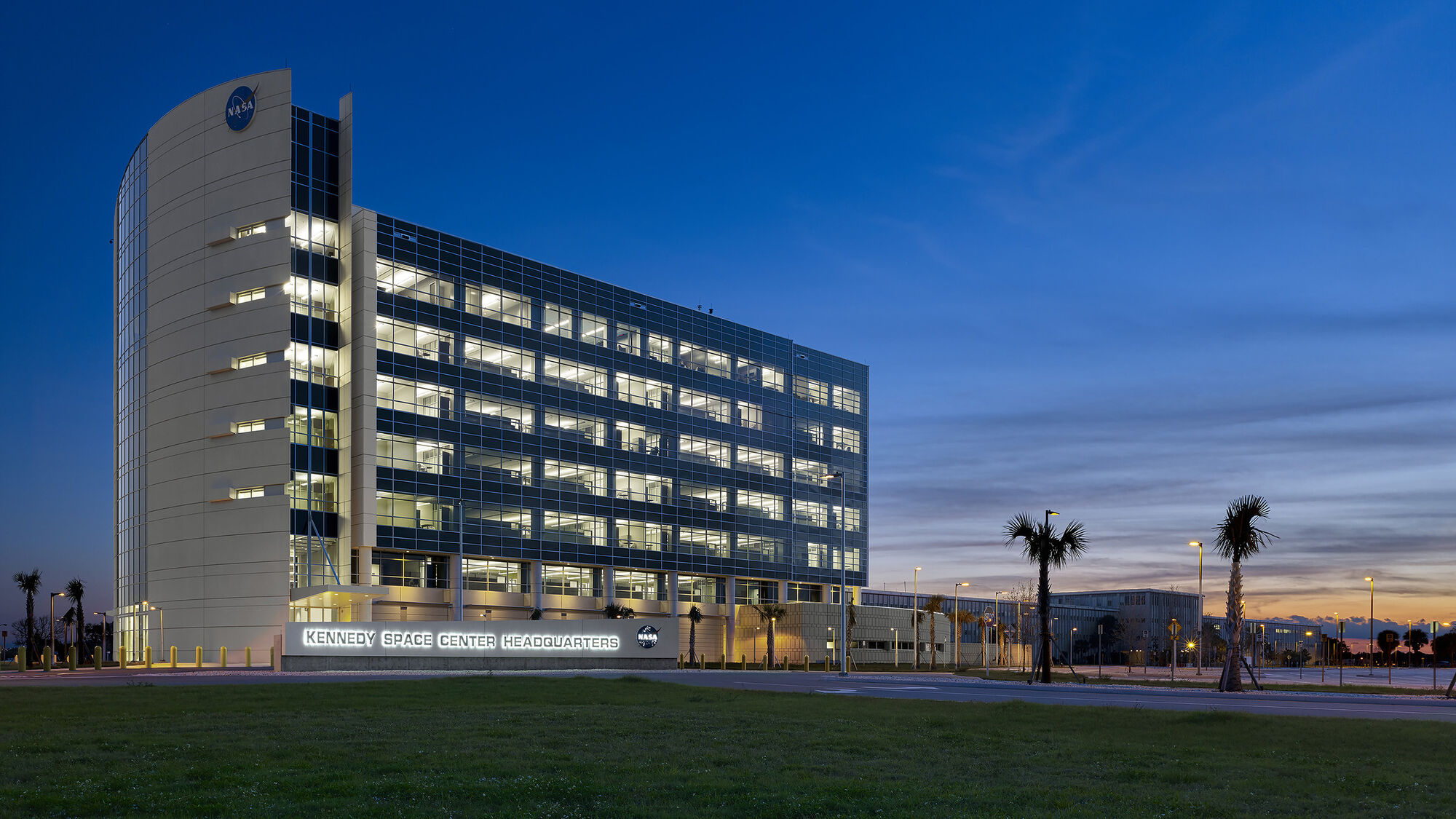 National Aeronautics and Space Administration (NASA)
Central Campus Headquarters Replacement Office Building and Data Center
Transitioning to a modern, multi-user spaceport.  
Delivered in two phases, NASA's seven-story Central Campus Headquarters office building and separate data center — part of Kennedy Space Center's (KSC) 144,000 acres and roughly 700 total facilities — modernizes and consolidates nearly a dozen, 1960s-era buildings into a centralized hub for next-generation aerospace innovation.
The state-of-the-art, high-performance Central Campus Headquarters office facility supports approximately 500 NASA personnel and contractor employees, featuring an array of flexibly designed open and private office environments — from conferencing space and multi-purpose work rooms to an engineering documentation center and high-density storage library, as well as retail and service amenities. AEI worked closely with NASA staff to fully integrate the new office facility with the existing Kennedy Complex Control Systems, ensuring seamless, comprehensive, and uninterrupted facility monitoring campus-wide.
As part of the project, AEI also collaborated on the design and development of a new data center to consolidate and optimize previously separate computing operations.

Consolidated Central Campus
Achieving LEED Platinum certification, the Central Campus Headquarters office features an array of high-performance engineered systems and sustainable design strategies to enhance overall energy efficiency while reducing long-term operational costs, including chilled beam technology, condensing boilers, enthalpy-based energy recovery, outdoor air monitoring, thermal comfort and daylighting controls, clean energy, and light pollution reduction, measurement, and verification.
Additionally, all mechanical, electrical, and piping/plumbing (MEP) systems are stacked in the building core to maximize vertical distribution and space utilization. The chilled water converters and pumps were designed with N+1 redundancy to easily accommodate the project's second phase without any operational impacts to phase one systems post-occupancy.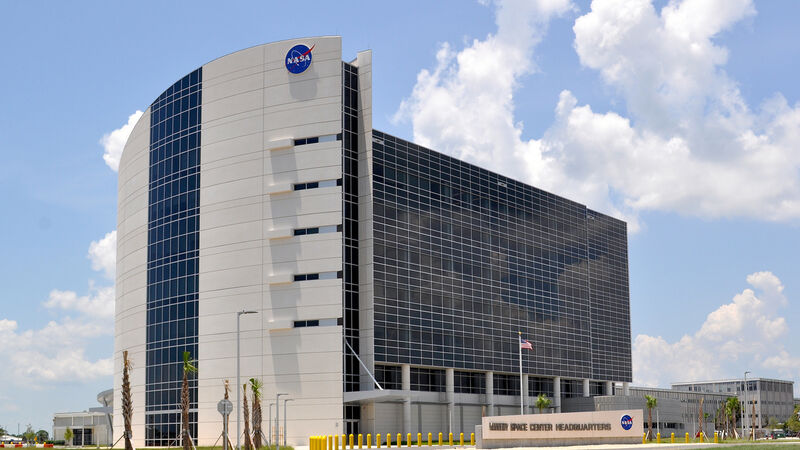 Synchronized System Support
AEI also provided MEP engineering design for a new Central Campus data center — Kennedy Data Center (KDC).
Consolidating 45,000 square feet spread out across five previously separate data center facilities throughout campus, the KDC provides 16,000 square feet of high-performance, advanced computing and data storage space designed to operate with three times greater efficiency than its predecessors.
Like the headquarters office facility, the KDC emphasizes high sustainability standards and was awarded LEED Silver certification — a major project milestone given the energy-intensive nature of modern data center facilities.
336k

total square feet (both phases)