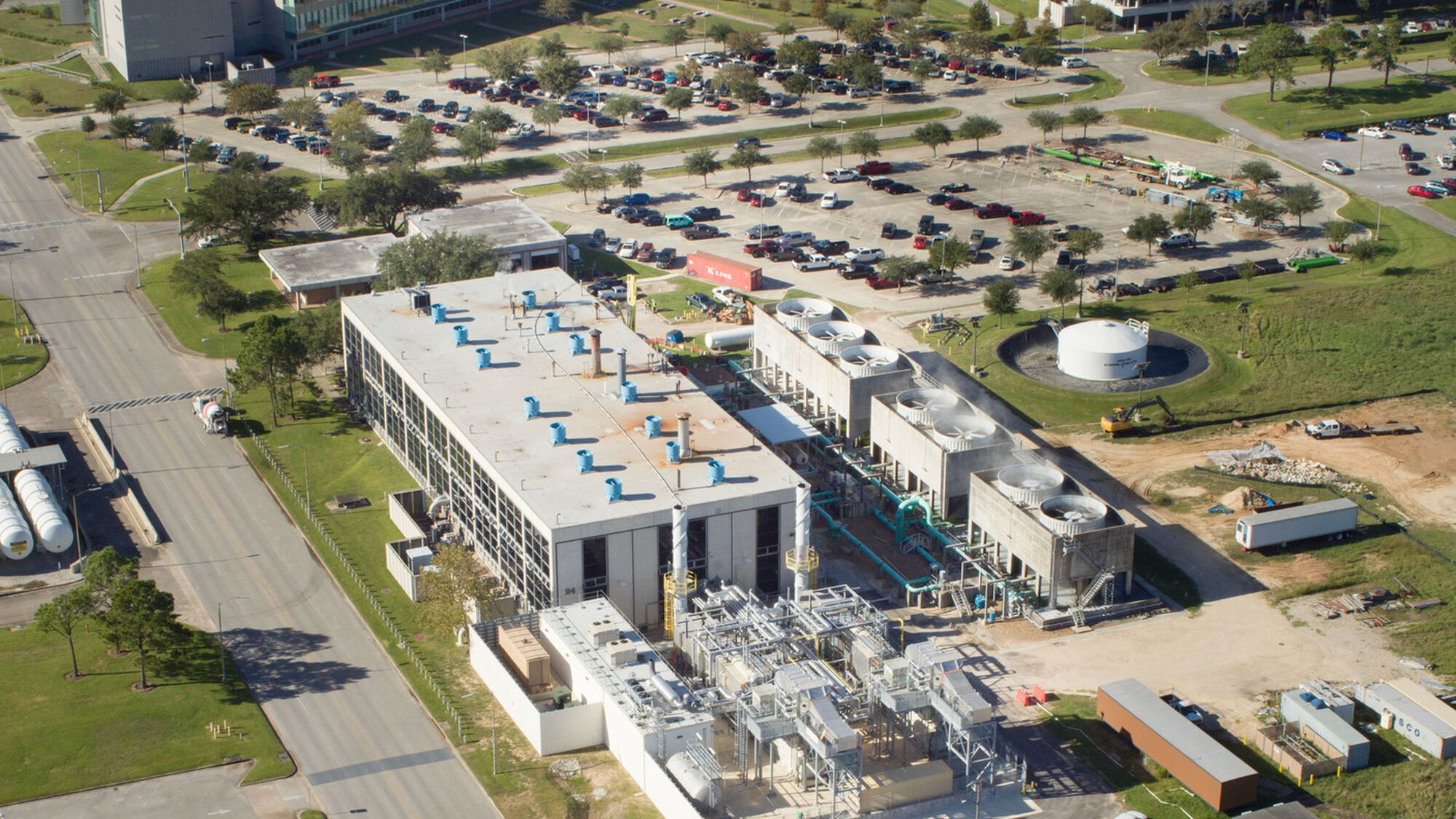 National Aeronautics and Space Administration
Cogeneration (Combined Heat and Power) System
Combined heat and power at the doorway to space.
NASA's new combined heat and power plant (CHP) supports Johnson Space Center (JSC) — mission control to the International Space Station and training center for the world's leading space explorers — with adaptability and flexible scale while meeting all of JSC's electric and steam requirements and half the chilled water requirements.
The CHP plant provides heightened resiliency, supporting NASA's mission-critical operations with extended islanding to support the system in the event of an emergency while lowering overall energy usage. This system consists of two nominal 5.7MW combustion turbines producing 11MW of electricity. Two heat recovery steam generators produce 50,000 pph unfired and 100,000 fired. A variable primary chilled water system included in the project boosts overall system efficiency.