Innovation, Professional Culture
2023 International Women in Engineering Day
Building a brighter future. Recognizing and enhancing safety.
Join us in celebrating Women's Engineering Society's (WES) International Women in Engineering Day – a time when we reflect on the history and impact of women engineers worldwide. For over a hundred years, WES has been working relentlessly to fulfill its mission of ensuring equality for women in engineering through rewarding excellence, promoting education, and partnering with organizations to elevate gender diversity.
In line with this year's theme, "Make Safety Seen," we're featuring prolific women who have contributed to innovation in safety.
Stephanie Kwolek: Inventor of Kevlar
Born in 1923, Kwolek spent her childhood enjoying and exploring the outdoors with her father and learned the intricacies of fabric and sewing from her mother. Pairing these two skills together from the lens of chemistry and medicine, in 1965, Kwolek developed Kevlar – stiff and strong fibers used across many different applications. Kevlar's fibers saved lives by advancing body armor , suspending bridges, providing protective gear for scientists, constructing brake pads, and hardening boat and spacecraft surfaces, to name a few. As a mentor for other women in the STEM field and children, her life story was even developed into a children's book.

A story by the Science History Institute.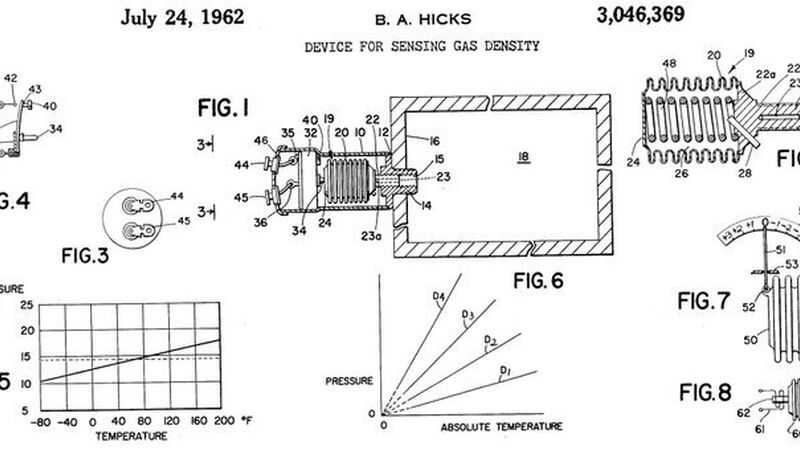 Beatrice Hicks: Gas Density Sensor
Co-founder of the Society of Women Engineers, Hicks knew at the age of 13 engineering was in her future. Her inspiration was derived from significant engineering accomplishments such as the Empire State Building, and her brilliance was demonstrated through her educational achievements – graduating as one of two women in a class of 900 from the Newark College of Engineering.
Following in her father's footsteps, she eventually became director of engineering for his company, Newark Controls Co., where she developed a gas density sensor. These sensors were used for devices utilizing gas-phase materials as fuels or insulators – detecting and alerting dangerous gas levels. Her design was used in aircrafts, missiles, and the rocket that travelled to the moon on the Apollo missions.

Katharine Burr Blodgett: General Electric's First Female Scientist
As a talented student graduating college early, Blodgett earned her master's degree from the University of Chicago in physics. She was almost immediately hired by General Electric (GE) as their first female scientist, working in the lab on surface chemistry. Partnering with Chemistry Nobel Prize Winner, Irving Langmuir, Blodgett further developed his research on gossamer films and invented "invisible glass." This glass was used to create a camera for one of the first color films and later for aircraft spy cameras, periscopes, computer screens, glasses, windshields, and more.

"

The methods she developed have become classical tools of the science and technology of surfaces and films. She will be long — and rightly — hailed for the simplicity, elegance, and the definitive way in which she presented them to the world."
Breaking the glass ceiling and empowering women across the globe and generations, these engineering pioneers leave a long-lasting impact.