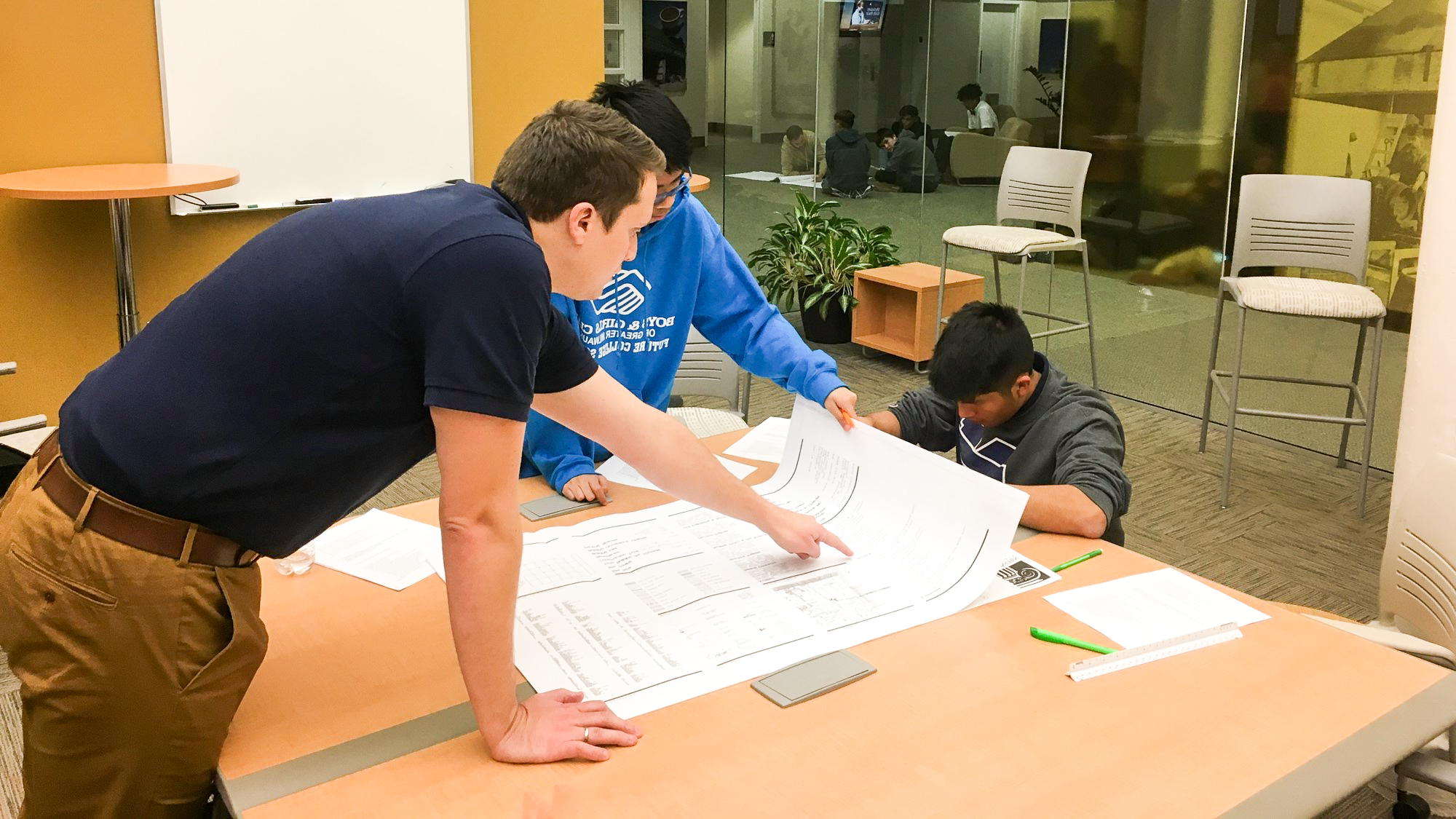 News & Announcements, Professional Culture
ACE Milwaukee Chapter Wins Third Place in CIRT Design Competition
Widely recognized as an industry-leading educational outreach initiative nationwide, the ACE Mentor Program of America works with high school students interested in pursuing careers in architecture, construction, and engineering.
As an ongoing program volunteer affiliate, AEI participates in local chapters throughout the country to help mentor and provide students with real-time field experience as engineering professionals.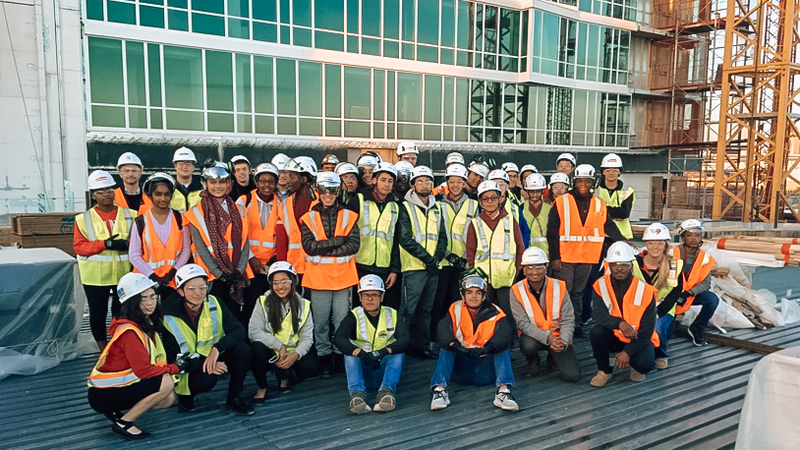 In addition to awarding scholarships, providing internship opportunities, and sponsoring industry-related educational events, ACE hosts a national design competition as part of the Construction Industry Round Table's (CIRT) annual spring conference.
Utilizing a hybrid in-person and virtual format, three teams — successfully advancing from preliminary rounds — were selected as "Worthy Finalists" and given the opportunity to present in Washington D.C. as part of the competition's final stage.
Awarded $2,000 and achieving Third Place in the national competition, the ACE Mentor Program of Greater Milwaukee — with the help of their AEI mentors Eric Nigh, Fred Carvalho, and Nicholas Nielsen — submitted their final presentation on retrofitting a recently built school to accommodate COVID-19 guidelines and provide green design ideas.
Challenges
The COVID-19 retrofit project of a new K-12 educational development in Milwaukee, Wisconsin — Cristo Rey Jesuit High School — offered an opportunity for students to investigate and analyze COVID-19's impacts in academic settings. Each team was then tasked with translating their analyses into innovative design solutions that could help mitigate contagion transmission and potential future pandemic surges — effectively achieving four primary client goals:
Longevity: Produce a design that not only responds to a pandemic scenario but provides long-term solutions to optimize overall academic functions.
Sustainability: Integrate and maximize sustainability and green design solutions to reduce environmental impact while providing new learning and engagement opportunities.
Flexibility: Enhance flexibility across the entire spectrum of facility components — including the varying space types designed, furniture selected, and learning and teaching models employed — to not only implement preparation for epidemic scenarios but optimize overall building functionality.
Technology: Integrate advanced technology into the classrooms and facilities management systems to enhance safety, sanitation, and adaptability while streamlining overall building operations.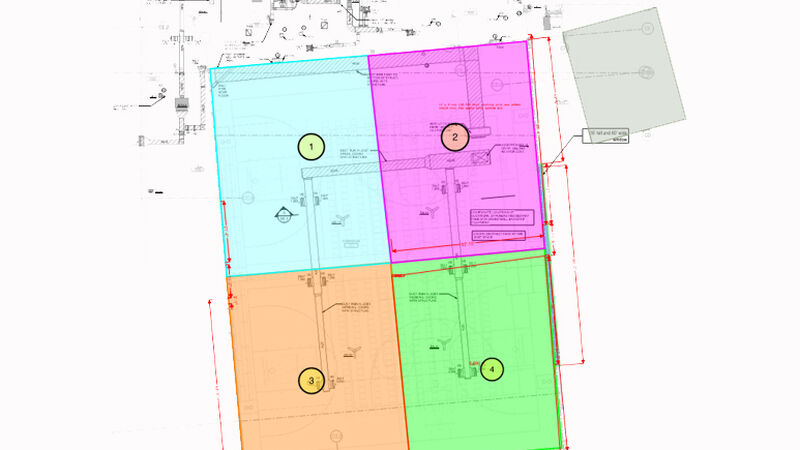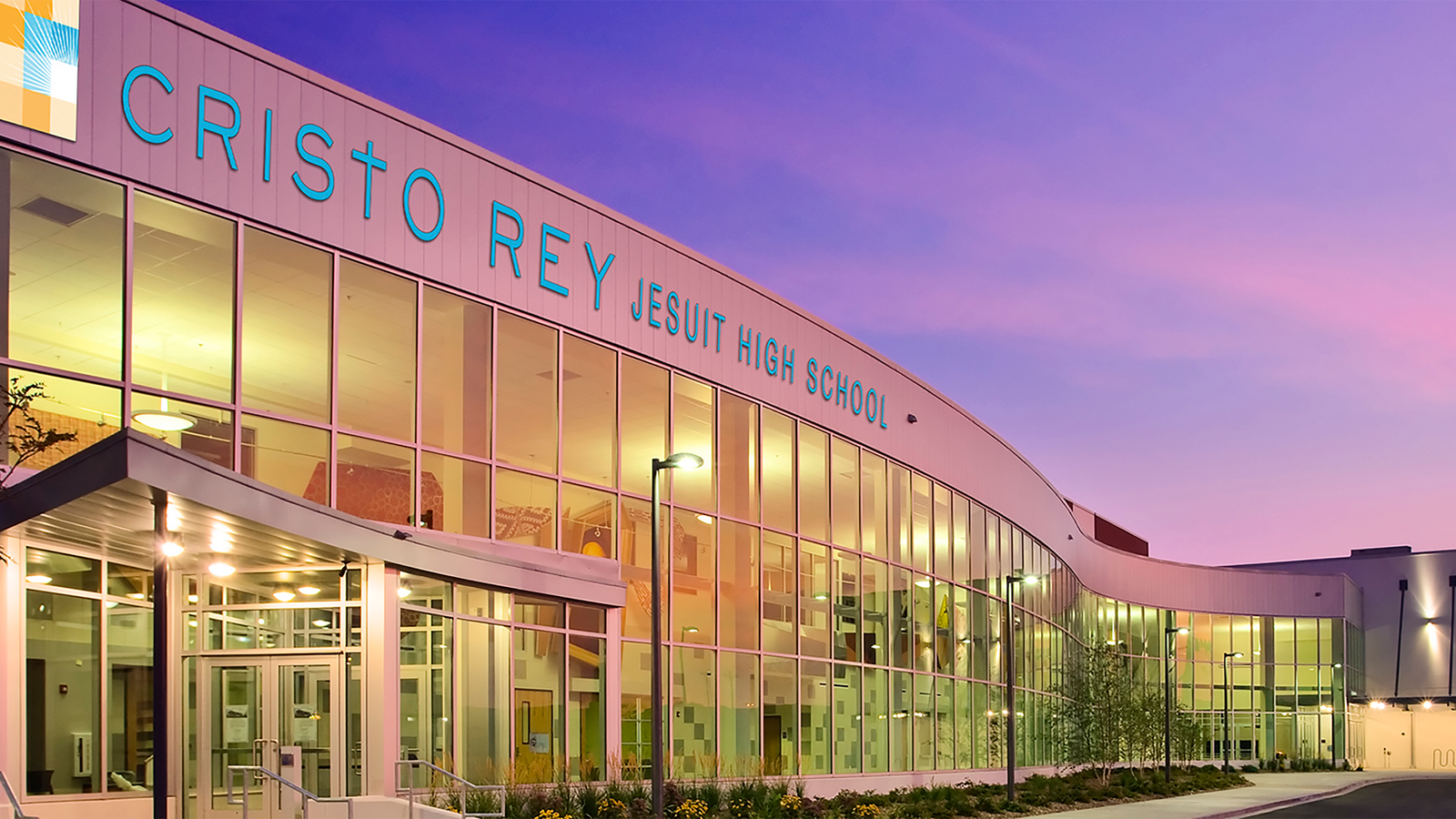 Solutions
Collaborating with their AEI mentors and the client, the student team explored a framework of site utilization strategies. Within the scope of existing building spaces — including classrooms and assembly areas — the team proposed sustainability- and technology-focused solutions that carefully addressed and integrated the project's four main goals into a holistic design.
Classroom & Assembly
Through analysis of the existing gymnasium and associated mechanical infrastructure, the students presented an option for converting this space into additional classroom environments. Maintaining an emphasis on pandemic preparedness and mitigating transmission risk, the design also creates enhanced opportunities for indoor/outdoor space relationships that allow for student assembly and increased social distancing.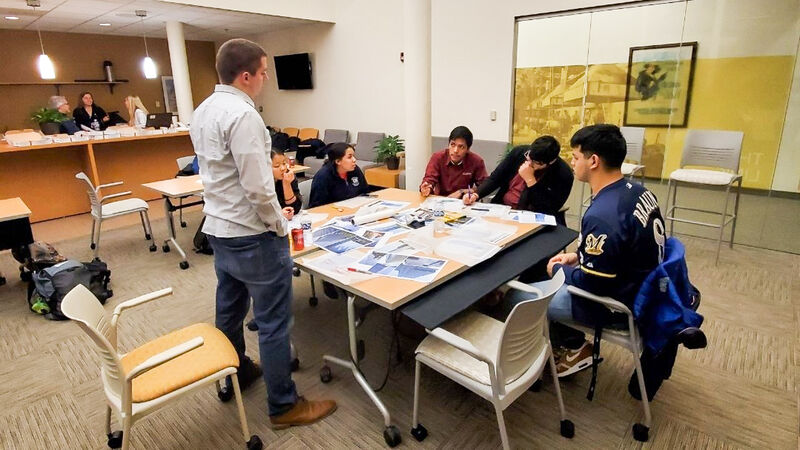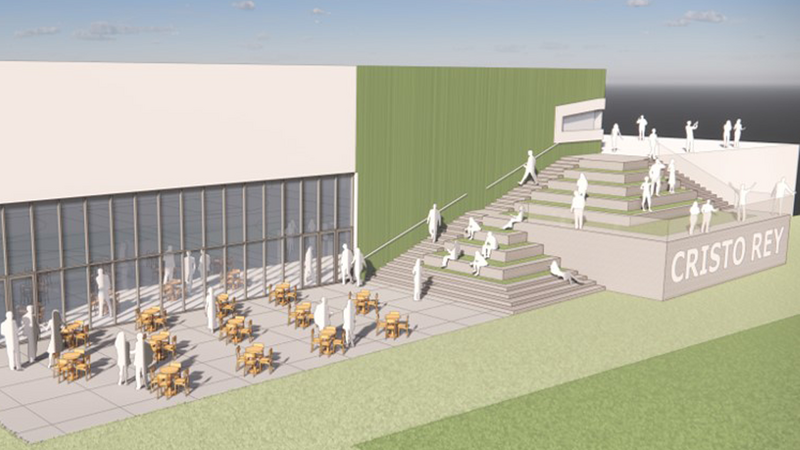 The team's strategy encompassed a variety of flexibility-inspired design options to accommodate each space type, including:
Optimized technology to provide flexibility for hybrid learning environments and allow for both in-person and virtual instruction.
A new teaching studio featuring multiple cameras, microphones, and large interactive screens to support virtual instruction and learning formats.
Flexible outdoor furniture and exterior walls that foster seamless reconfiguration based on activity and rapidly adapt to varied academic functions.
Dedicated outdoor learning spaces, such as the team's exclusive "Learning Stair" concept — comfortable, tiered seating that provides students with fresh air, natural daylighting, and adequate space for social distancing.
Additional storage capacity (both inside and outside) to house the furniture needed for dynamic classroom sizes.

Modern sanitation stations and sinks in classroom entrances to maximize cleanliness and maintain a safe, germ-free environment.
Green Design
Reflecting a core goal of Cristo Rey Jesuit High School's administration, sustainability played a key role in informing the overarching design. Overlapping and building upon the classroom and assembly strategies, key design considerations included:
A new green roof and associated greenhouse to create discovery- and activity-based learning opportunities, such as hands-on biology exercises and gardening processes — including planting, maintaining, cultivating, and storing produce.
Biodomes — that could also double as additional greenhouses and/or classrooms — to enable further individual and small group learning.
Pathway benches featuring planters for rotating crops and/or maintaining the overall exterior aesthetic.
Covered learning spaces with socially distanced seating arrangements to shield students from the elements while maintaining safety.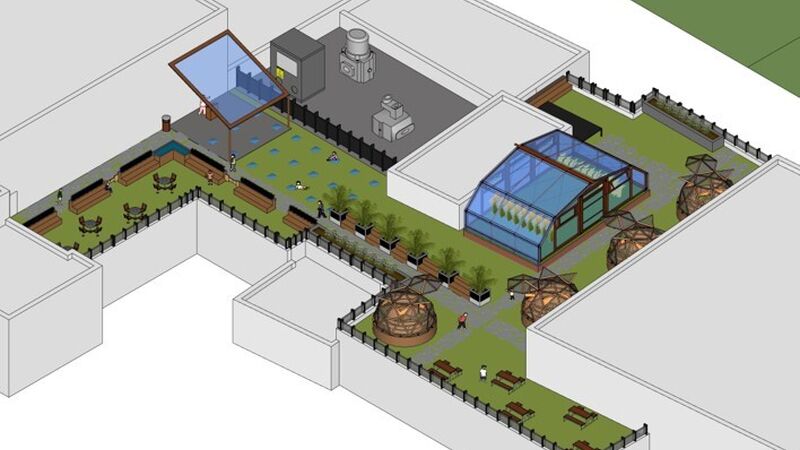 Engineering Thought Leadership
Offering guidance and support, AEI's dedicated mentors worked with the students to help develop the appropriate engineering concepts and design features necessary to achieve each scenario outlined in the presentation. Applicable design considerations included:
Mechanical — air flow, heating load, distribution, HVAC flexibility, and annual energy estimate.
Structural — existing and proposed roof load and structural reinforcement.
Commissioning — job site safety, site utilization, schedule, cost estimating, delivery, and alternative options assessments, such as solar panel capacity on the gym roof.
With approximately seven months of preparation before the final rounds began, this substantial, collective group effort reflects a profound commitment to teamwork, design ingenuity, and educational outreach.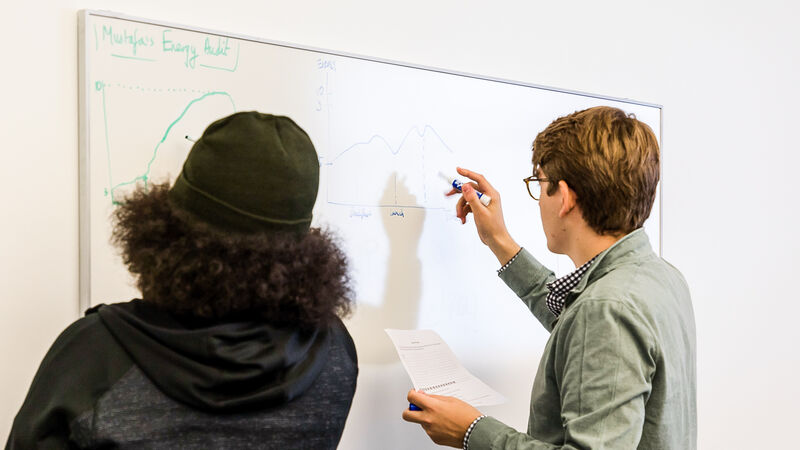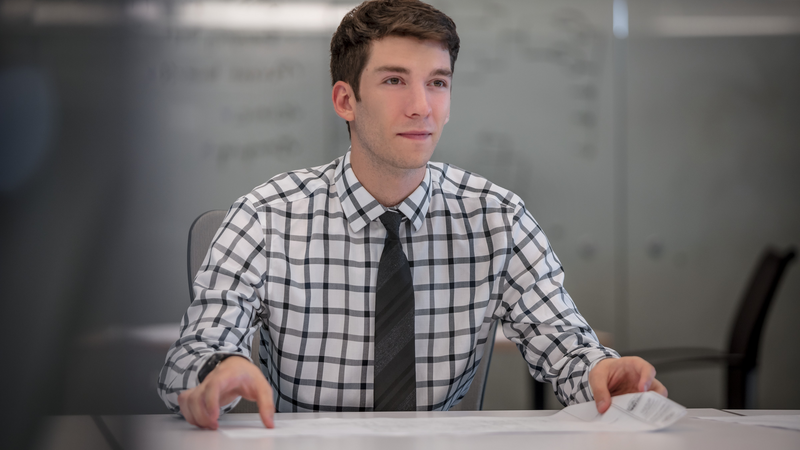 "

The students did a fantastic job. We congratulate them for the hard work they put into this project and the achievements that they reached. What an honor it was to collaborate with them on this tremendous opportunity."