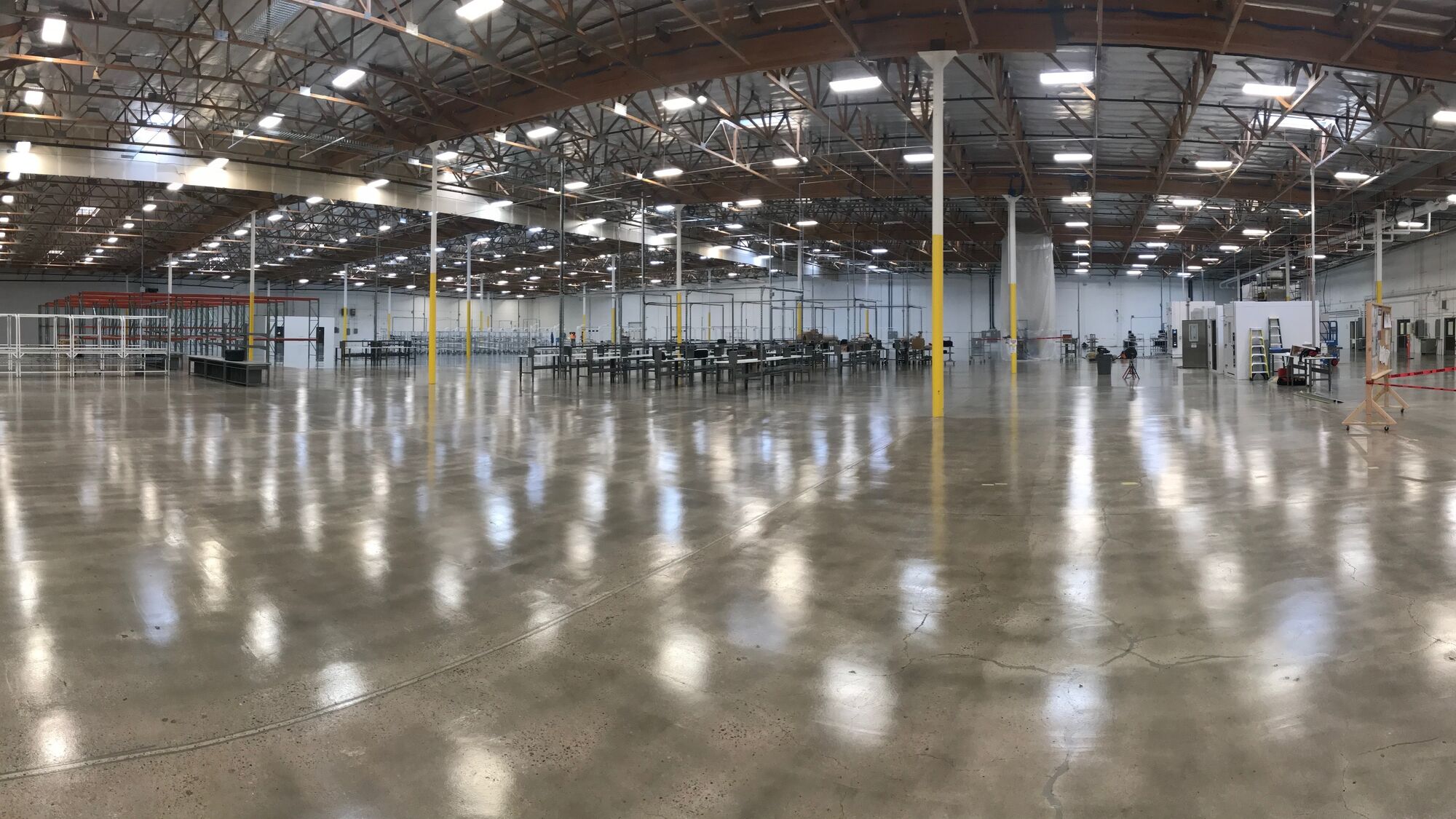 COVID-19 Response
AEI Clients in the COVID Fight: General Motors, Hamilton Medical
New US ventilator line from scratch to full production in 11 days.
In response to the global coronavirus pandemic, teams from General Motors and Swiss-based Hamilton Medical have created an entirely new production line of the versatile HAMILTON-T1 critical care ventilator. The project team's layout, design, and installation of ventilator manufacturing equipment in a Reno, Nevada, warehouse was completed in 11 days and ventilator production is now underway.
Affiliated Engineers designed modifications and upgrades to the existing 86,000-sf facility's HVAC, electrical, and piping systems and designed medical gas and electrical systems supporting ventilator manufacturing and process requirements. The new production line has the capacity to manufacture more than 500 ventilators per day, targeting production of 15,000 units in its first month and total production of 50,000 units.
"Our team was driven and inspired by the challenge of executing this project as quickly as possible to save lives ," said Affiliated Engineers Principal and Electrical Engineer, Kevin Krause. "Joining forces with Hamilton Medical, General Motors, Alberici, and Conti has been a seamless collaboration to provide critical resources in response to a global pandemic."
The HAMILTON-T1 is a compact intensive care unit ventilator that can run on battery power in locations lacking normal hospital functions.