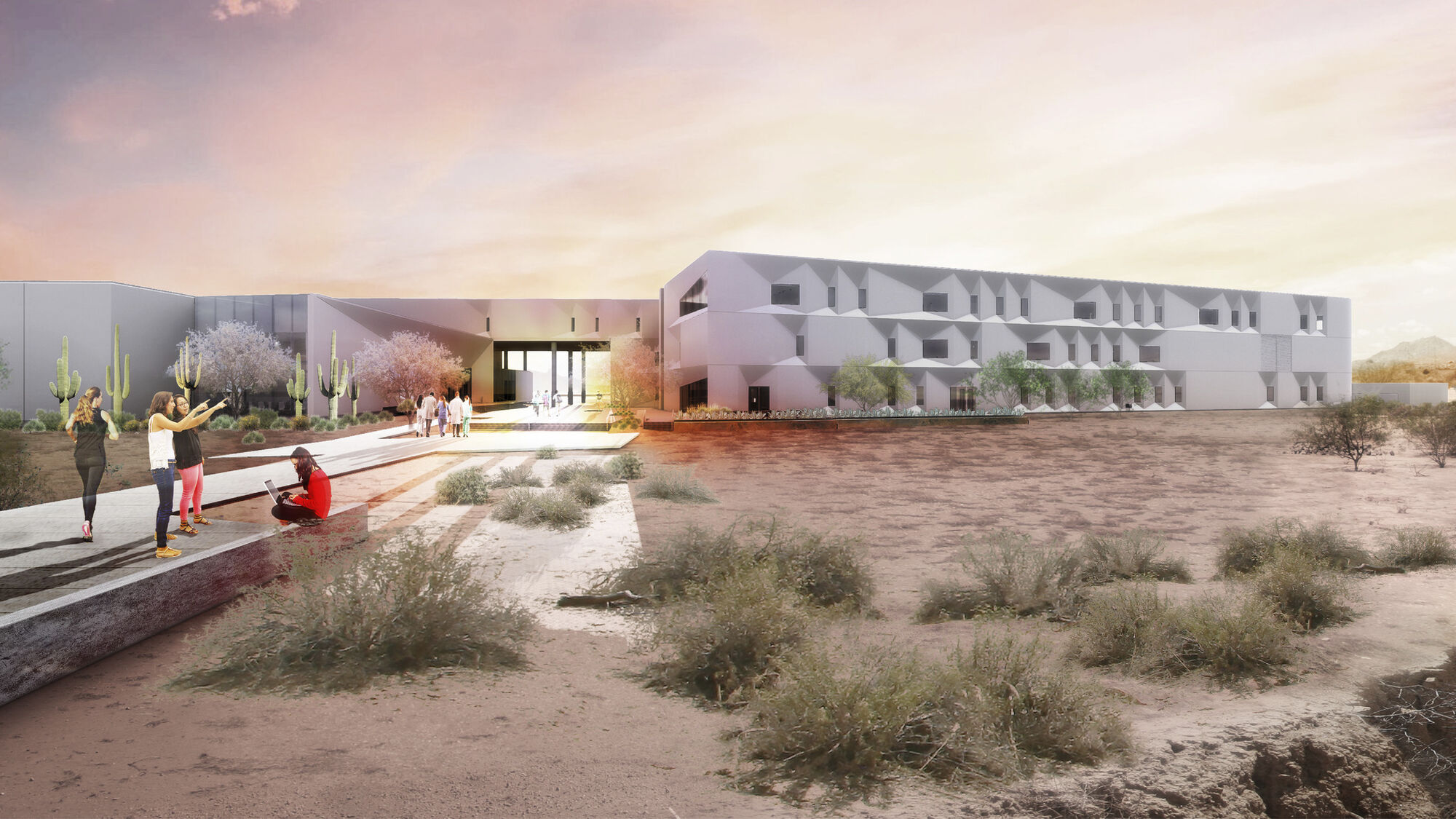 News & Announcements
Arizona State University's Esteemed Health Futures Center Receives ENR Southwest Award of Merit
A new campus asset and advanced platform for revolutionary biomedical research and discovery, Arizona State University's Health Futures Center was recently recognized with an Award of Merit as part of ENR Southwest's Regional Best Projects Awards program.
Representing the Higher Education/Research category, this achievement highlights outstanding projects that demonstrate a commitment to safety, innovation, and teamwork.
As a facility designed to support the intersection among healthcare, education, science, and technology, the Health Futures Center creates a new home for the Mayo Clinic and Arizona State University Alliance for Health Care — an ongoing partnership dedicated to innovative research and improved patient care.
Congratulations to AEI Phoenix, CO Architects, DFDG Architecture, DPR Construction, and all associated team members on this landmark project.