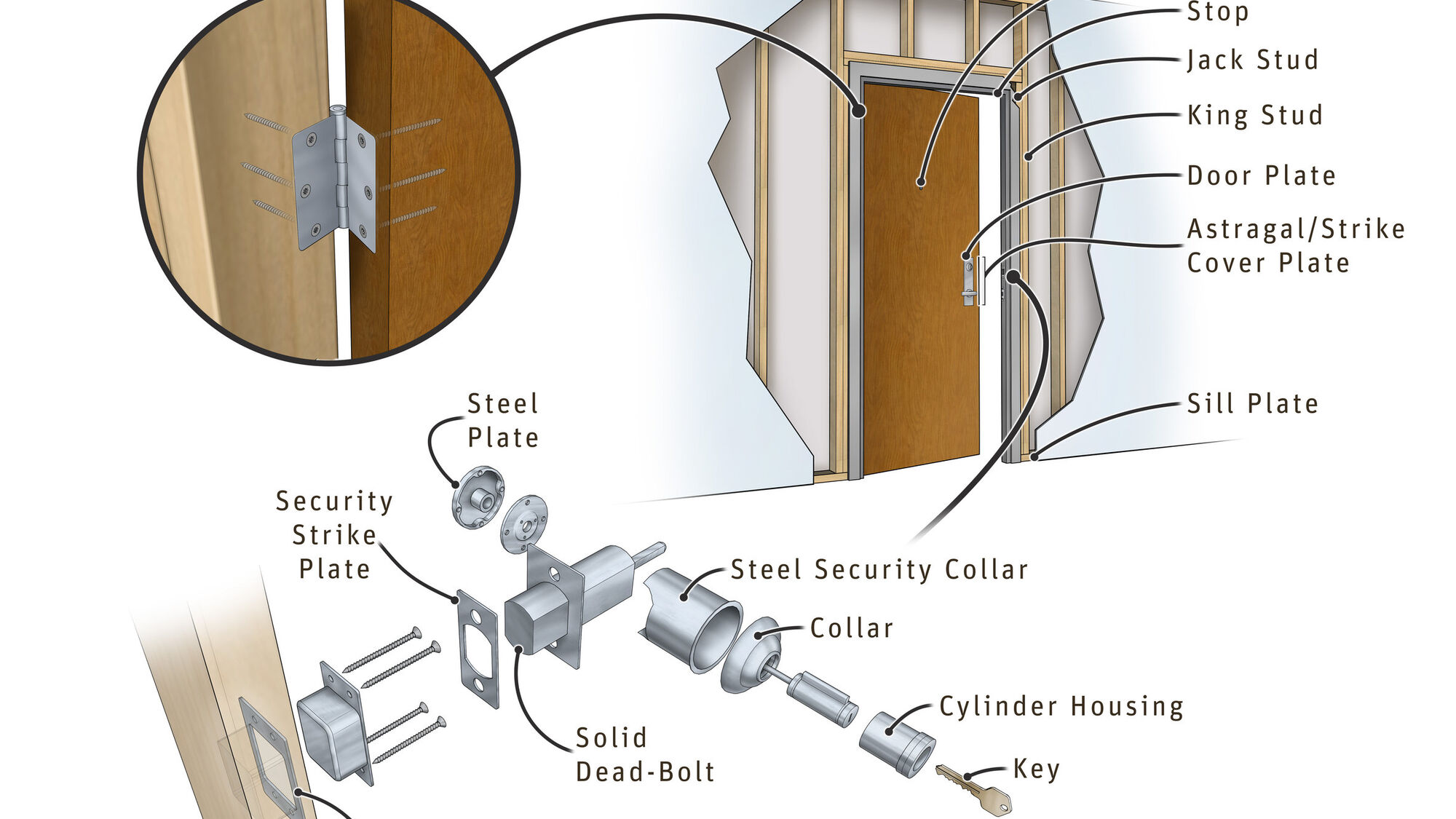 Articles & Presentations, Innovation
Doors and the mind's eye of a criminal
The type of door that you might see in any healthcare, laboratory or commercial facility. To a criminal, this door is fraught with numerous vulnerabilities, which indicate weaknesses that may lead to an unauthorized entry.
It is crucial to your safety program to recognize and take action eliminating unseen vulnerabilities that your facility doors might have. Affiliated Engineers (AEI) has provided a list of eight door safety tips to keep criminals locked out.
1. Illumination:
Key to any security program is witness potential. The greater the illumination, the greater deterrence there is to an aggressor who is unaware of witnesses that may be observing them.
Consider: Provide LED lighting fixture with a wide dispersal fresnel lens that is mounted 10' above the door.
2. Cloning or Spoofing:
Is your existing access control card susceptible to cloning or spoofing? Cloning is the act of access control card duplication, which can be accomplished quite easily. Spoofing is the brute force/rapid Wiegand code generation on a 125 kHz frequency with the goal of randomly accessing the right code to access the door.
Consider: Use a higher security credential that is based on encryption. Ensure the reader is equipped with tamper resistant screws and is alarmed.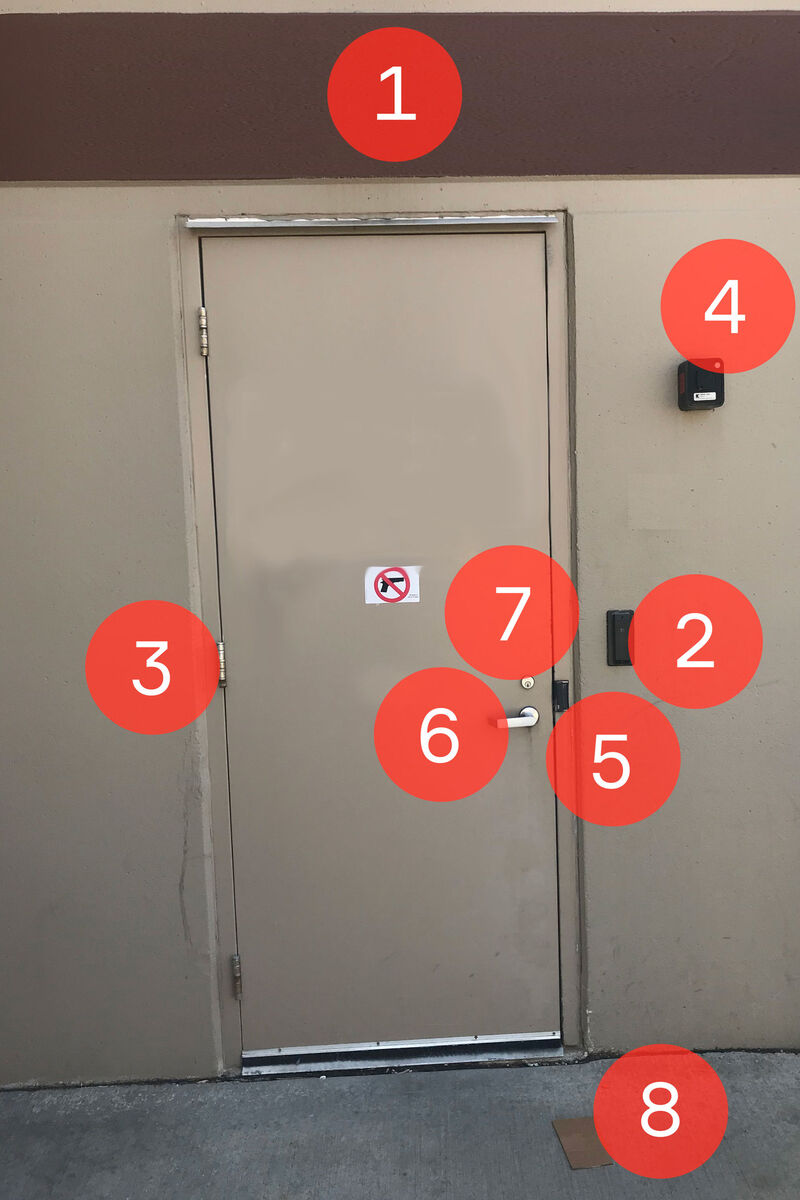 3. Exposed Hinges:
The sum of all identified vulnerabilities would lead a criminal to surmise that the hinges are not pinned or tack welded - allowing the removal of the door.
Consider: Replace the hinges with a hinge-type that interlocks when the door is closed.
4. Rapid-Entry Box:
A rapid-entry box is required by building code and is used by the fire department to access a building when it isn't occupied. This device is quite easily defeated, and it's likely that the box contains an access control card or master key.
Consider: Recess and alarm the rapid entry box. Request the fire department to notify you if their master key is lost.
5. Addition of Electrified Strike:
An electrified strike prevents the use of locking hardware's dead-pin, which delays latch manipulation.
Consider: Any exterior door should be equipped with a strike/astragal cover plate that minimizes access to the latch. Ensure that the reveal of the door (the space between the door and the strike plate) is not greater than 1/8" in width.
6. Handle:
A handle is a convenient hand-hold, especially when picking a door lock.
Consider: Discourage use of an emergency door by removing handles. This will further complicate the opening of a door during picking.
7. Integrated Core/Keyway:
Integrated core/keyway is not stamped, which indicates a standard keyway that is easily manipulated or picked.
Consider: Use integrated biaxial/restricted key. This type of keyway will greatly increase the time it takes to pick the door.
8. The Tell:
A piece of cardboard, rock, or water bottle are indications of a door being propped. A propped door is an aggressor's opportunity to bypass security, especially near smoking areas.
Consider: Equip emergency doors with local alarms and require that smoking areas be at least 50' away from the door. Equip exterior exits with outdoor cameras to view doors that are prone to propping. Remove nearby items which may be used to keep doors propped. Create policies and disciplinary actions for individuals who keep doors propped open.
Recognizing unseen vulnerabilities can go a long way in delaying access to your facility and hardening the target against loss. Remember, your building security is only as good as your neighbors' weakest security. If you have any questions or would like to discuss how to make your facility more secure, feel free to reach out.