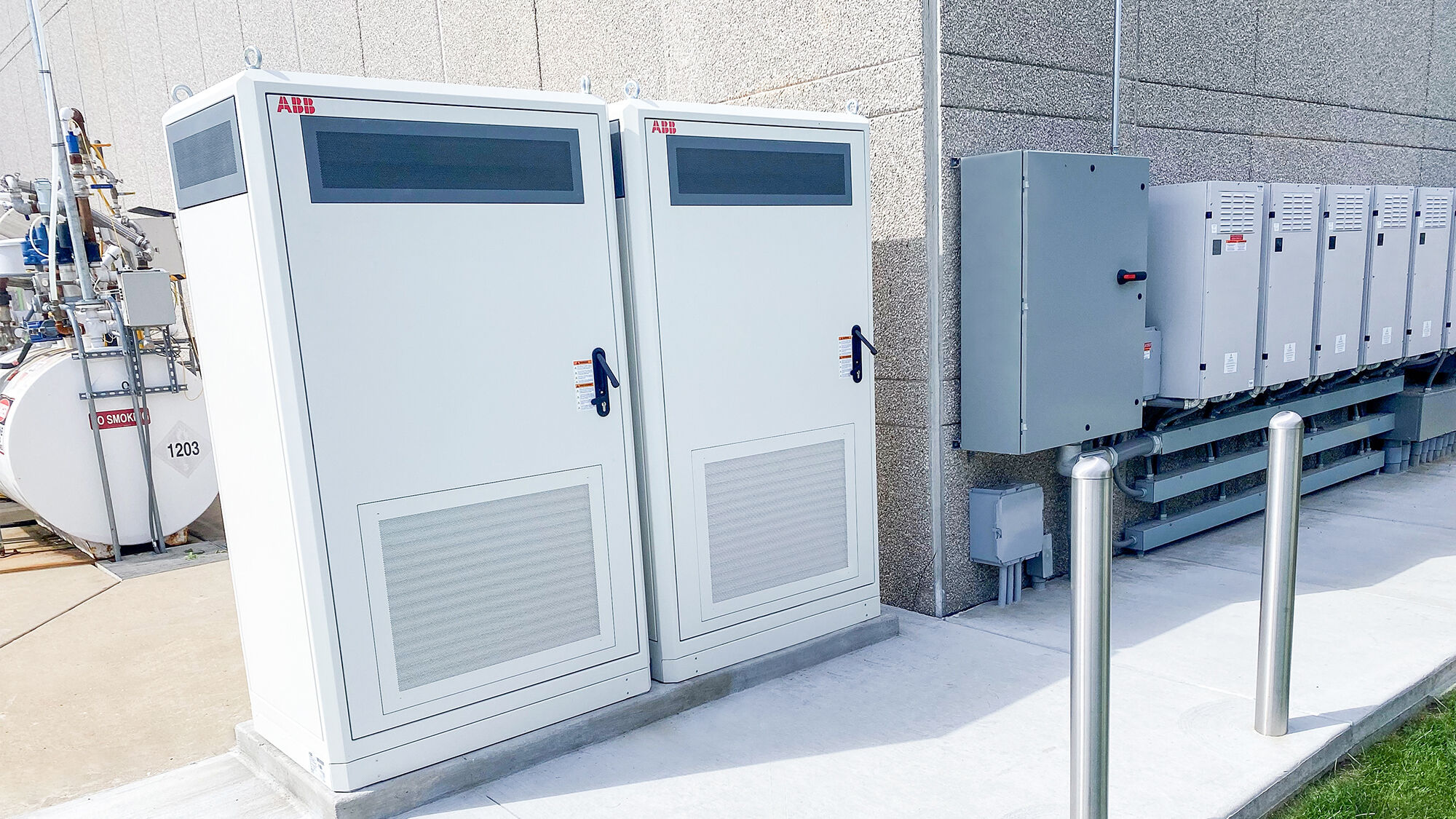 Innovation, News & Announcements
Expanding Green Infrastructure in Wisconsin: U.S. Senator Tammy Baldwin Visits Franklin Electric Manufacturing Facility
U.S. Senator Tammy Baldwin (D-Wisconsin) — along with AEI project team members and representatives from Madison Gas and Electric (MGE) — recently visited a Madison-based manufacturing facility to get a first-hand preview of Franklin Electric's innovative new switchgear technology used in electric vehicle (EV) charging stations.
Addressing the state's increased investments in green infrastructure, Baldwin referenced the National Electric Vehicle Initiative (NEVI) program, which provides federal funds for deploying networks of fast-charging EV stations — Level Three systems capable of charging EVs in 10 to 15 minutes. Funding from NEVI will help Wisconsin establish EV stations on five Interstate highways and seven U.S. highways across the state.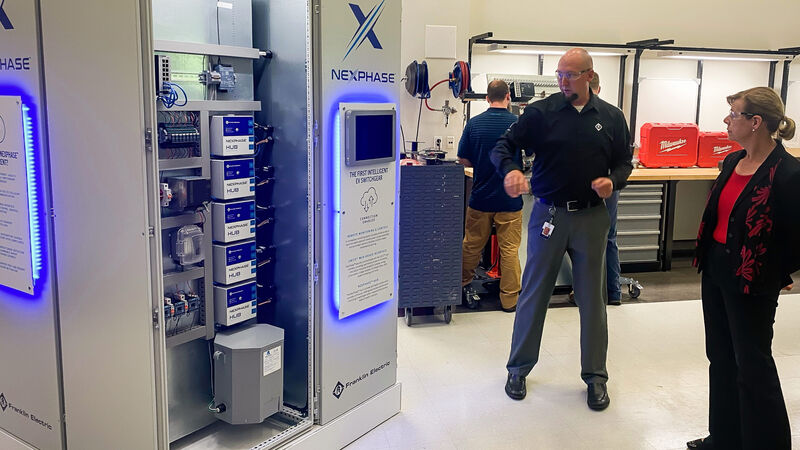 Designed and developed by Franklin Electric to support the Level Three systems, NexPhase™ combines all the infrastructure required for transferring power between local utility service providers and the EV charging stations in a single switchgear panel.
As the first intelligent smart EV switchgear, NexPhase™ incorporates advanced remote power monitoring and control features to meet NEVI grant qualifications criteria and ensure EV stations can remain operational at least 97 percent of the time — simplifying installation, enhancing accessibility, and improving overall performance.
"

Advancing electric transportation, powered by an increasingly cleaner electric grid, is key to creating a more sustainable future, locally and globally."