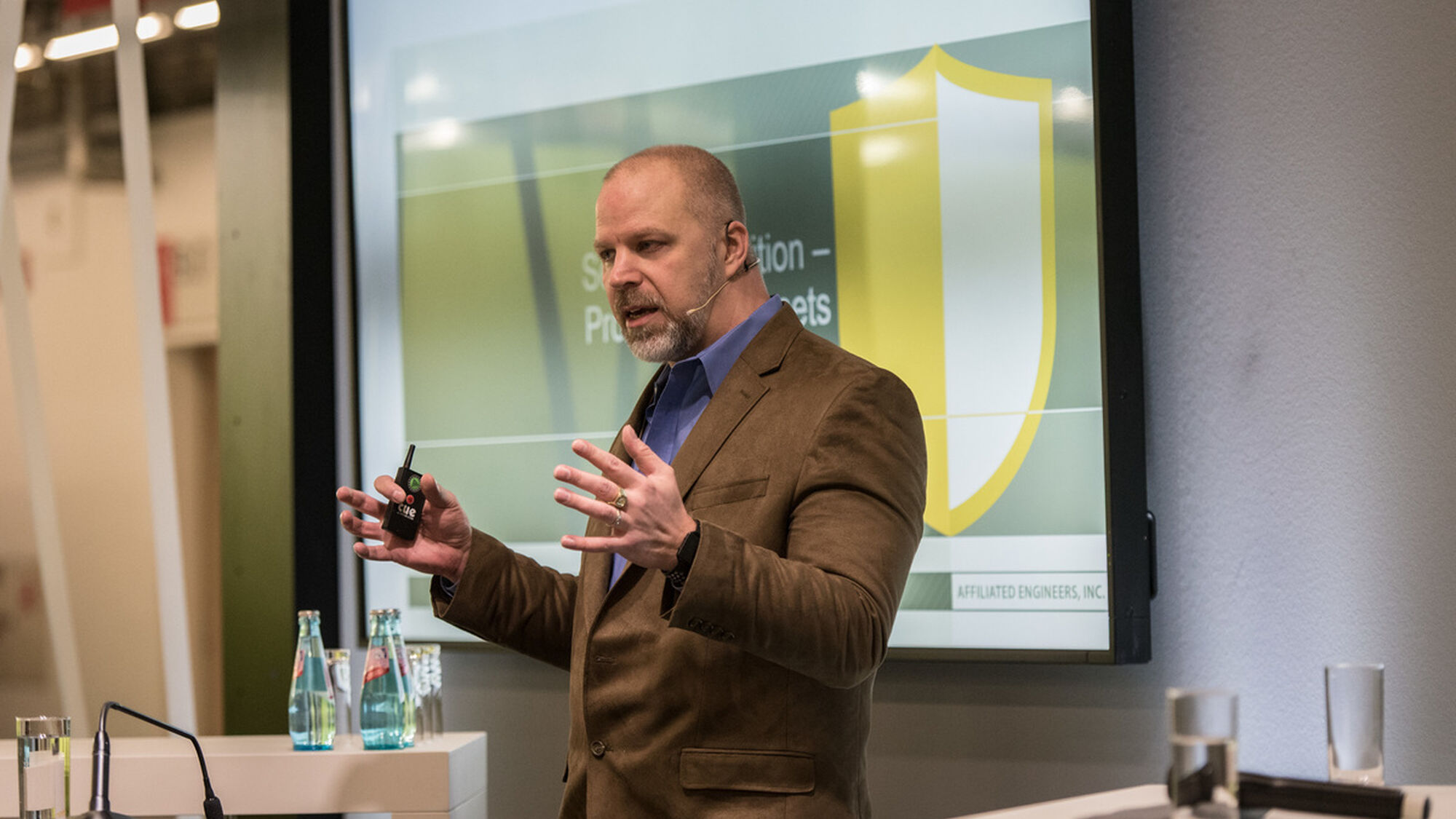 News & Announcements, Professional Culture
Sean Ahrens Receives 2022 Sandy Jones Volunteer of the Year Award
We are pleased to announce AEI Security Market Group Leader Sean Ahrens has recently been recognized by the Security Industry Association (SIA) as a 2022 Sandy Jones Volunteer of the Year Award recipient.
Presented annually at The Advance — SIA's annual membership meeting held in conjunction with ISC West — the Sandy Jones Award highlights outstanding volunteerism and a commitment to expanding SIA programs and services.
Please join us in congratulating Sean on this noteworthy achievement.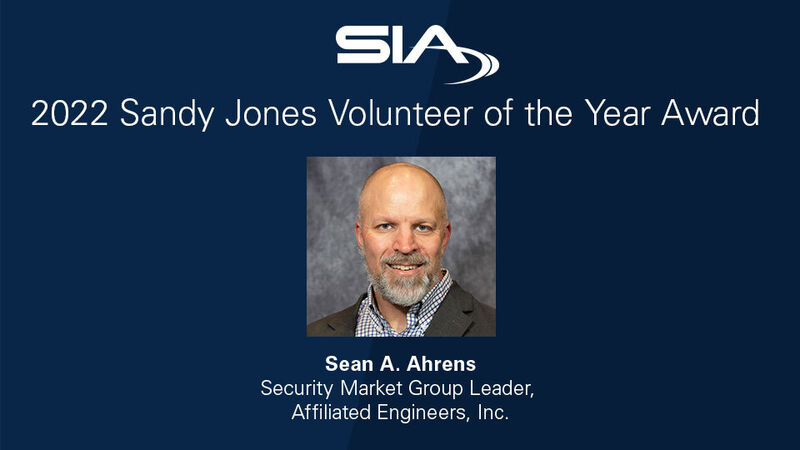 "

I am so grateful to be a part of the SIA mission and look forward to contributing and collaborating as much as I can."