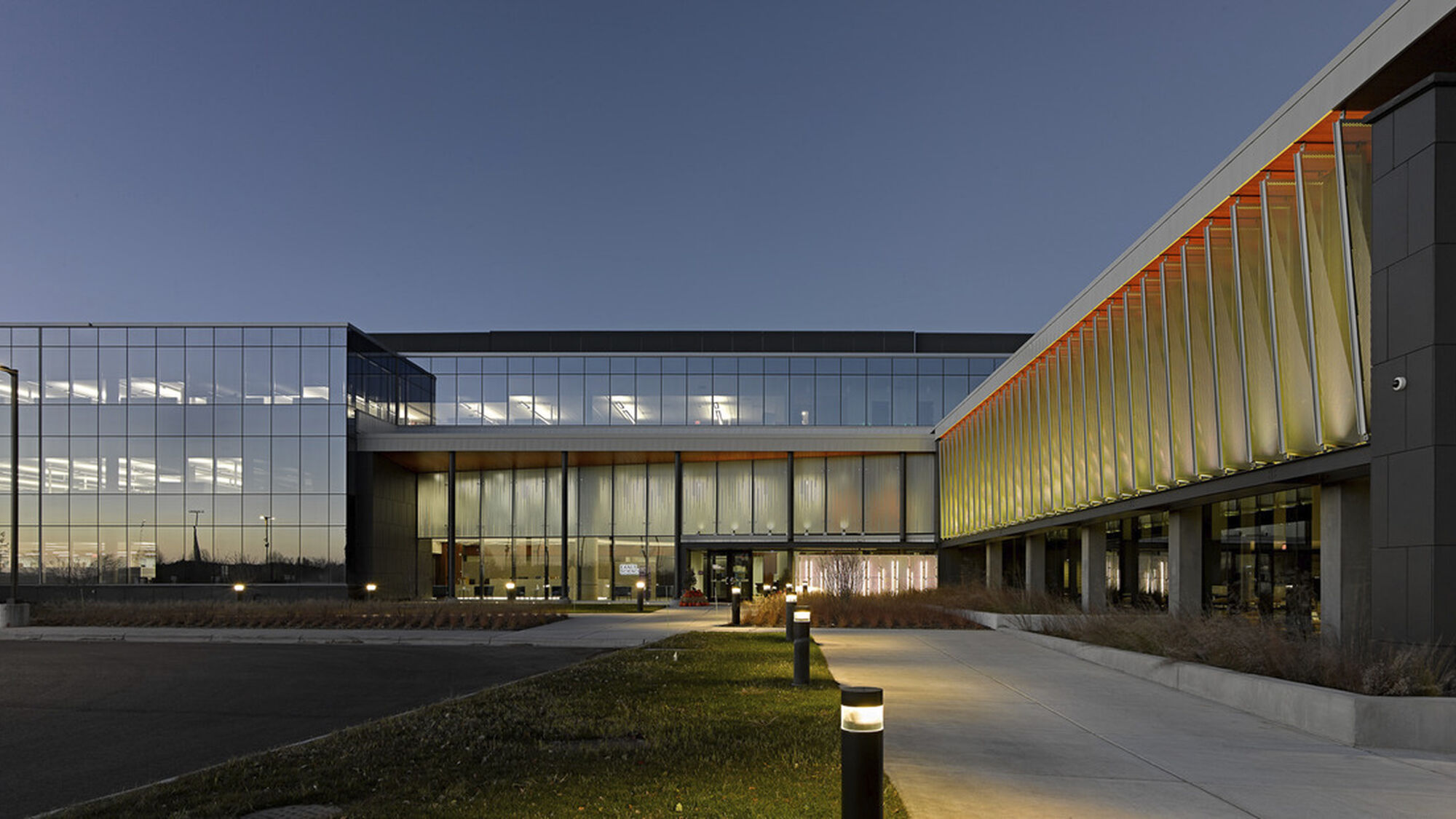 Innovation, News & Announcements
Shana Scheiber and Rick Flock Recognized as First Place Recipients in 2022 ASHRAE Technology Awards
AEI is thrilled to announce Building Performance Consultant Shana Scheiber and Principal Rick Flock have been recognized as first place recipients in the 2022 ASHRAE Technology Awards program for their work on Exact Sciences' clinical laboratory and production facility in Madison, Wisconsin.
Highlighting outstanding achievements by ASHRAE members and the successful application of innovative building designs, this award signifies a commitment to incorporating ASHRAE standards for energy efficiency and indoor air quality.

Situated within its Discovery Campus, Exact Sciences' clinical laboratory building supports high-throughput molecular diagnostics — processing millions of human stool samples obtained via its flagship colorectal cancer screening test annually. With such large volumes of odorous materials traveling throughout the facility, optimized operational capacity and indoor air quality were fundamental design requirements.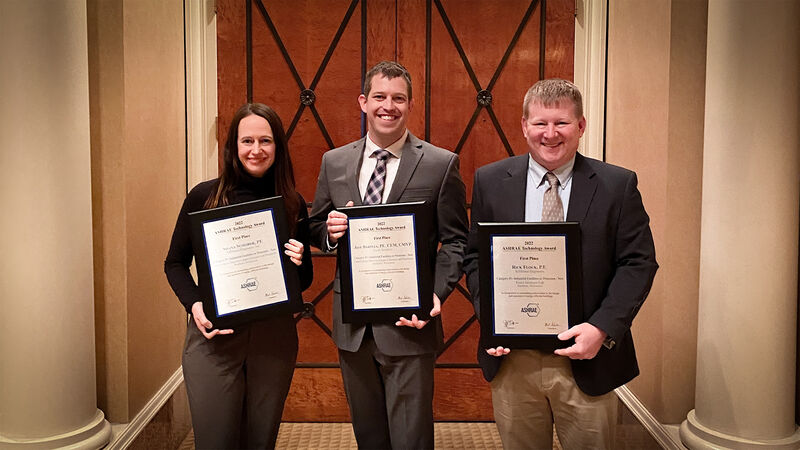 Through extensive energy modeling and an emphasis on high-performance design, this 24-hour clinical processing and manufacturing facility incorporates an advanced HVAC ventilation and exhaust system, maintaining exceptional indoor air quality with zero odor concerns for optimal occupant comfort.
Further contributing to post-occupancy success, the building's high-efficiency design provides significant energy reductions, achieving a verified EUI of less than 140 kBtu/SF/yr.