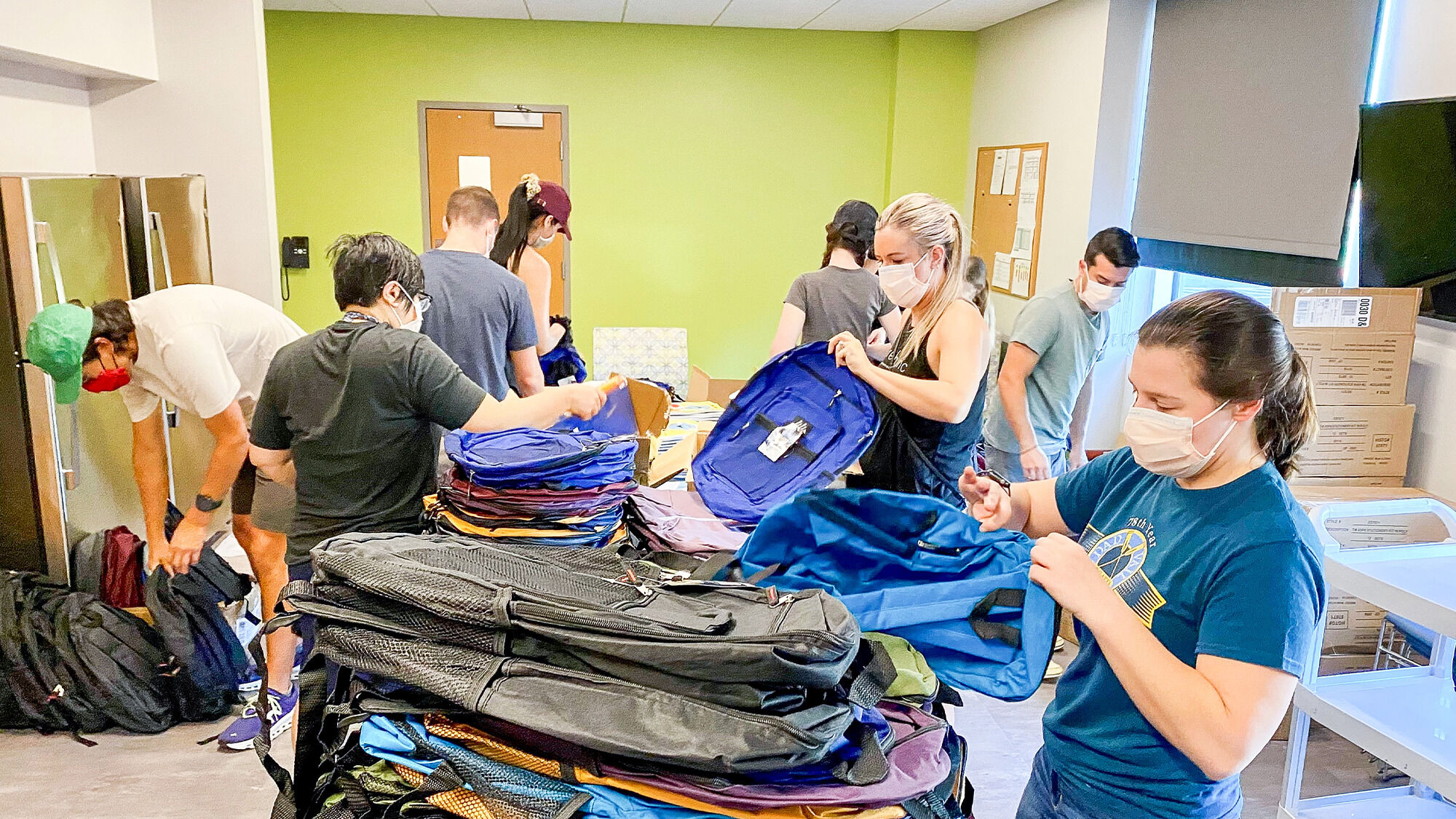 News & Announcements, Professional Culture
Valleywise Health Foundation's 2022 Backpack Drive Supports Maricopa County Families
Team members from AEI's Phoenix office recently volunteered in support of Valleywise Health Foundation's 2022 Backpack Drive — helping fill and distribute over 200 backpacks to students in anticipation of the upcoming school year.
Distributed across various Valleywise Health Family Resource Center locations, the 2022 Backpack Drive raised more than $50,000 for Maricopa County's most vulnerable families and provided hundreds of pre-filled backpacks to encourage healthy habits and ensure students are ready to learn.

As a proud advocate of the Valleywise Health mission, AEI is dedicated to supporting our local communities and providing the resources, tools, and opportunities needed for families and children to thrive.
We were honored to be a part of the 2022 Backpack Drive and help make an impact across the Valley.