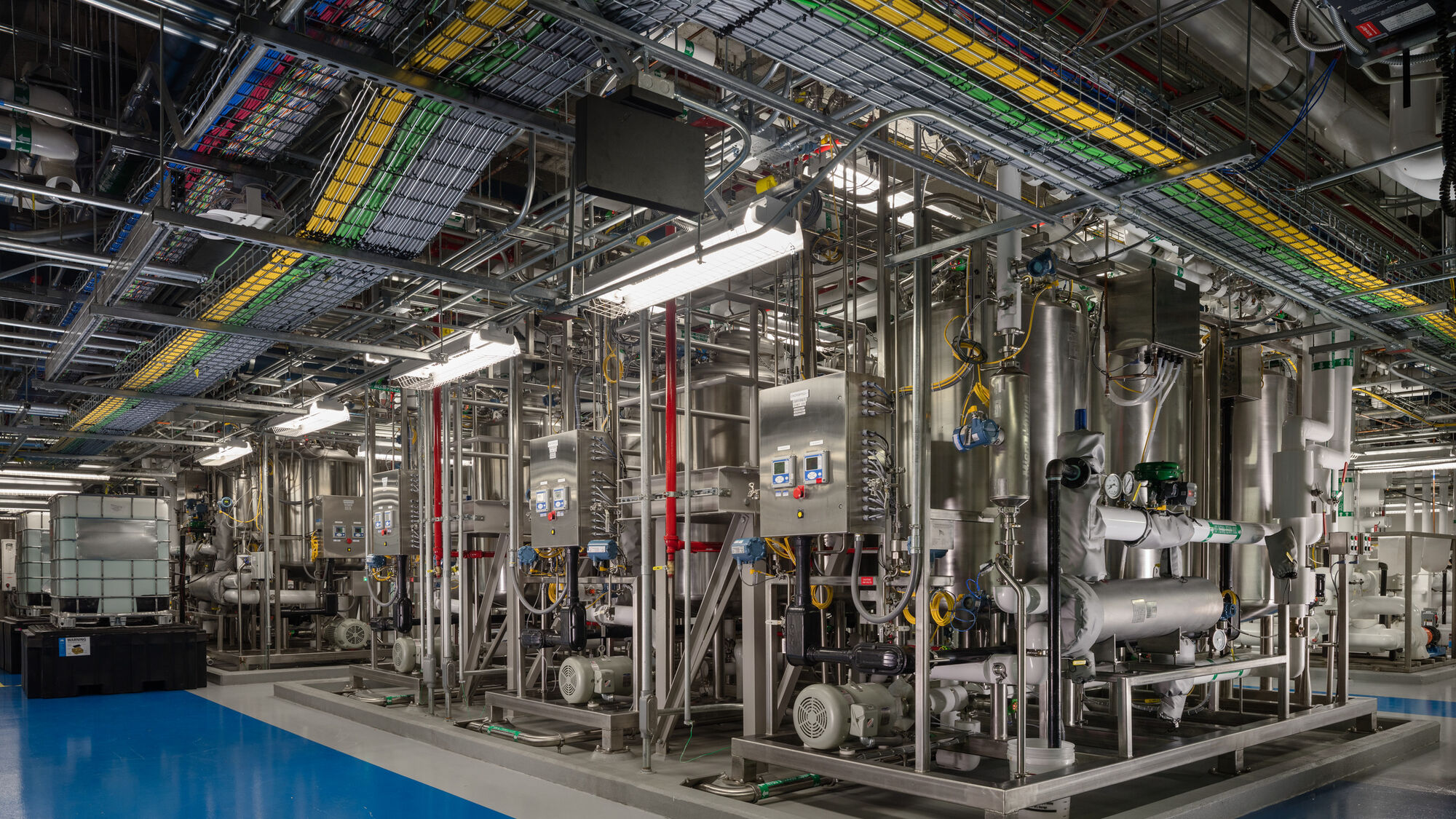 Confidential Client
Integrated Plasma Manufacturing Complex
Enabling fuller life at every turn.
This one million square foot plasma protein manufacturing campus, one of the country's largest greenfield projects for pharmaceutical production, fulfilled the need for space to house equipment while promoting efficiency, communication, and collaboration of staff.
The campus supports the manufacture of immunoglobulin therapy and albumin products – used to treat immune deficiencies and deliver breakthrough therapies for millions of people world-wide affected by trauma, rare disease, and other critical care conditions.
All new utilities were brought to the site – featuring a large central plant with built-up cooling towers, centrifugal chillers and steam boilers, serving constant- and variable-air volume AHU's to ensure safe and cleanly utilities production and administrative spaces. The design of the site met the licensure and regulatory requirements of the FDA, European Union, and other countries – enhancing the manufacturing facility's ability to produce medication enabling individuals with life-altering conditions to lead life to their fullest.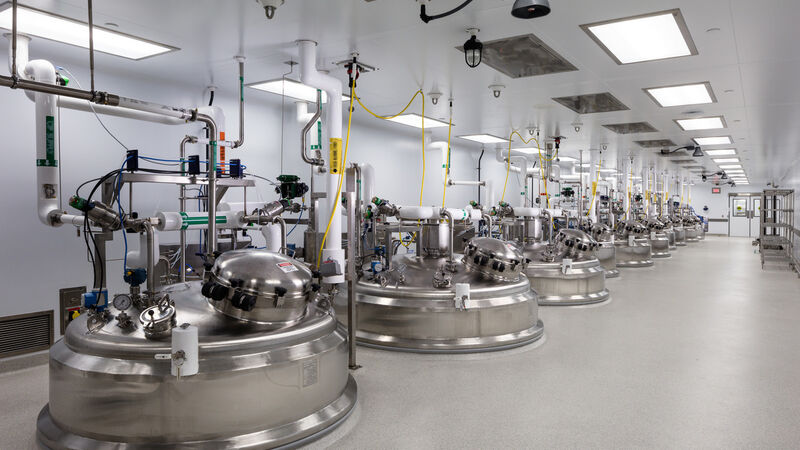 Included in the campus are plasma and quality control laboratories with clean rooms, sterility, and stability chambers; a central utility plant and a technical services, non-GMP pilot plant; plasma fractionation; albumin and IGIV purification, fill, and finishing facilities; and common spaces as such offices, warehouses, and support areas.
AEI provided MEP, fire protection, building automation, instrumentation and controls, information technology, utility master planning, construction administration services, and illuminating engineering.