National Institutes of Health
Porter Neuroscience Research Center Phase 2
World class biomedical neuroscience research facility.
The Porter Neuroscience Research Center co-locates researchers from nine NIH Institutes in an innovative setting, launching an initiative to increase the pace of discovery in all areas of neuroscience in a sustained effort to understand the human brain. AEI focused the planning, design, and implementation of engineered systems on optimizing flexibility, reliability, and energy efficiency. The project received LEED Gold and Three Green Globe certifications.
Geothermal Heating & Cooling
60-ton ground-coupled heat pump, with 16 bores, 1500 ft deep.

The design of the Center employs flexible laboratory architecture that evolves with scientific advances over time, facilitating collaboration and communication among researchers and staff, and accommodating research approaches from life science models to cell culture to computer science. AEI's flexible system approach combines interstitial utility distribution and alignment with laboratory and life science planning modules.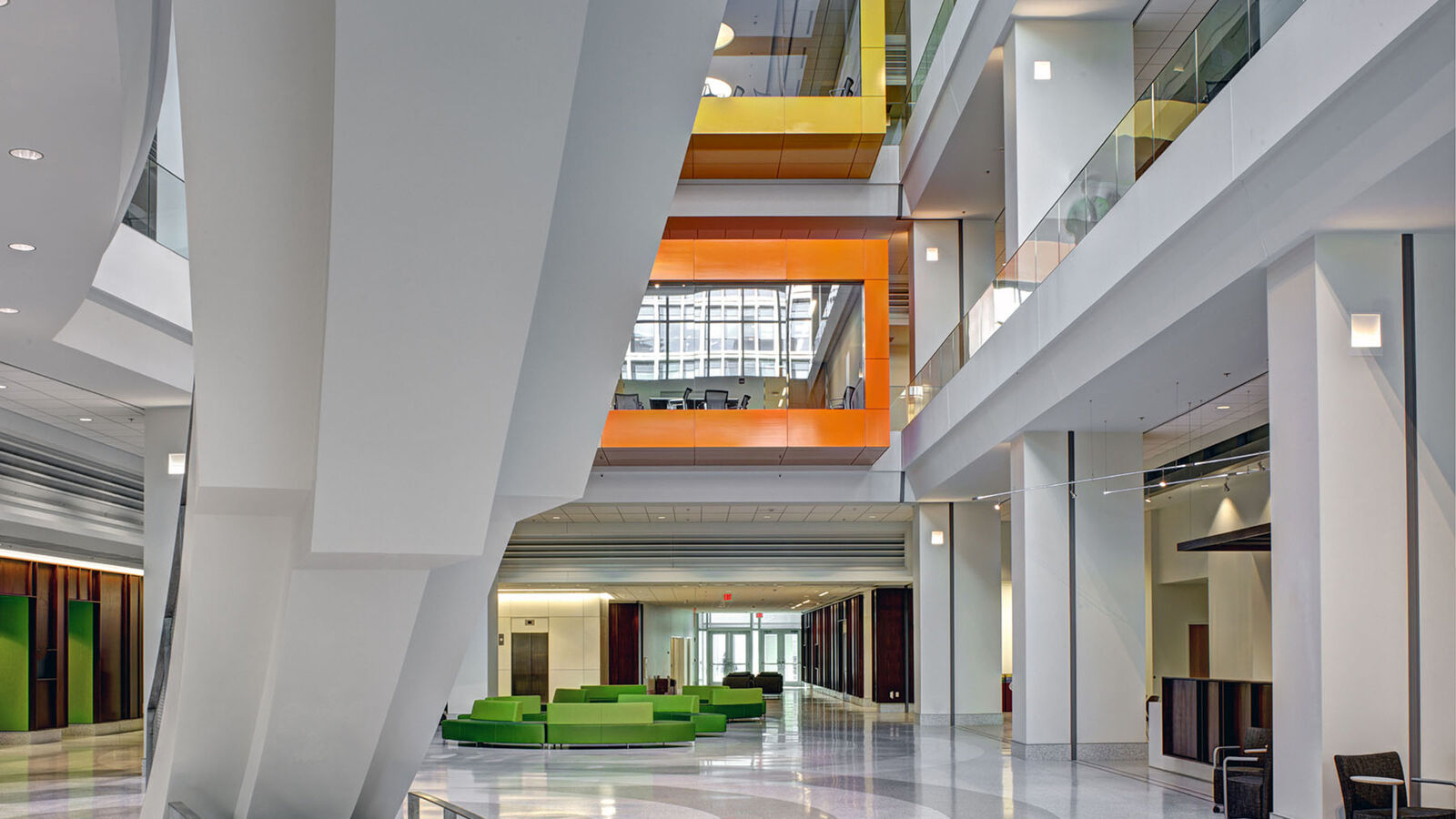 NIH neuroscience research unifies molecular and systems science, along with neurology, psychiatry, neurosurgery, and allied sciences. PNRC laboratories will support behavioral, tissue culture, and electrophysiology research. Behavioral labs provide appropriate environmental controls to meet acoustical criteria and variable lighting. Electrophysiology labs meet vibration criteria, isolated power supply for instrumentation, variable light control, and overhead modular utility systems for flexible set-up.
The building is provided with redundant, interconnected primary utility services (steam, chilled water, electric power, and water) from the central campus distribution systems. Multiple manifolded air handling systems and network transformers provide reliable HVAC and power supply to the building.
1st

major federal lab with chilled beams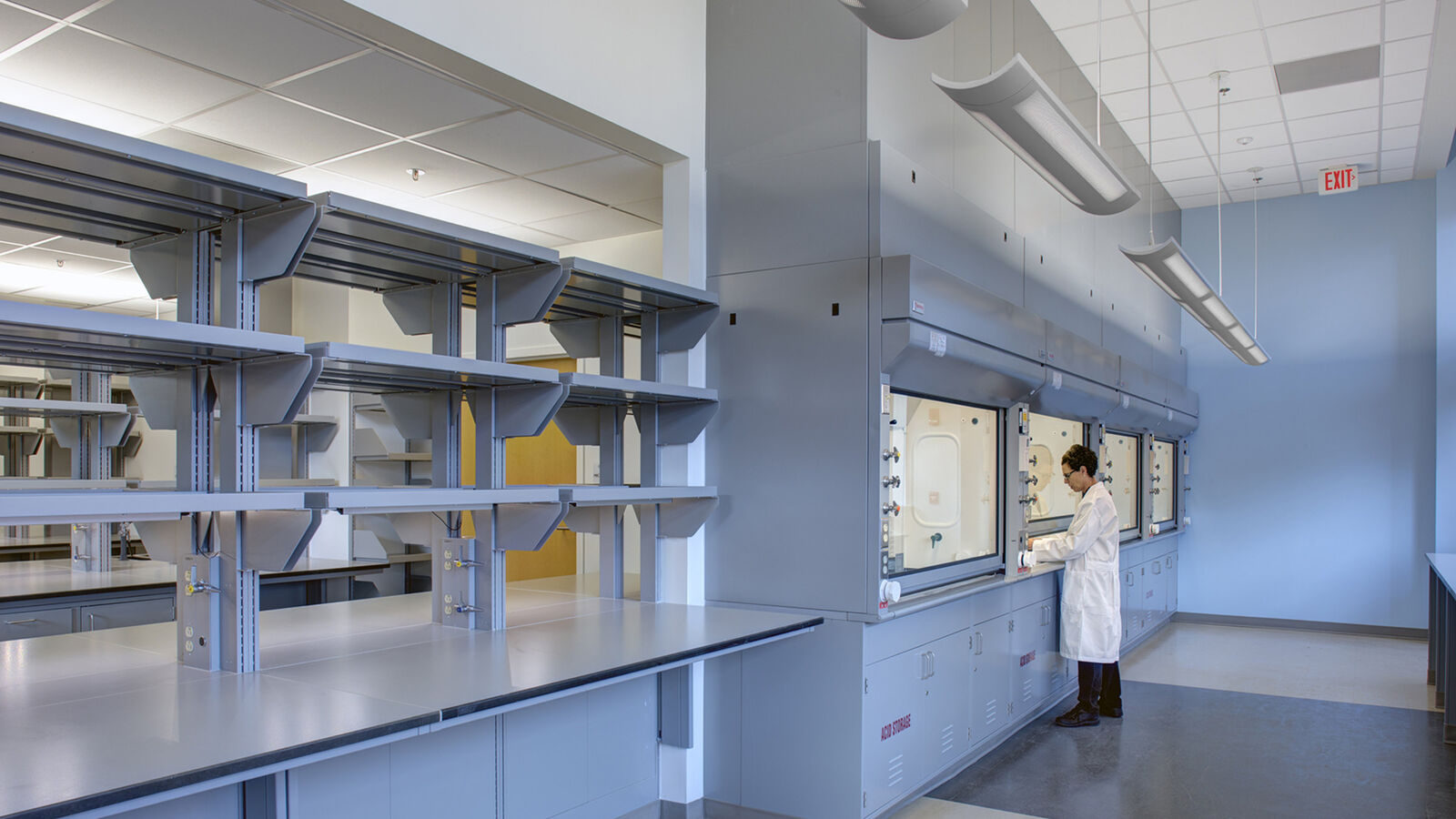 25

%

more energy-efficient
"

Scientific opportunities, and the NIH research setting, make it possible to integrate brain sciences in a manner that has not been accomplished before. The center will emphasize, and be organized by, major crosscutting themes that are not institute specific. Rather, they will emphasize what is common about seemingly diverse disorders."