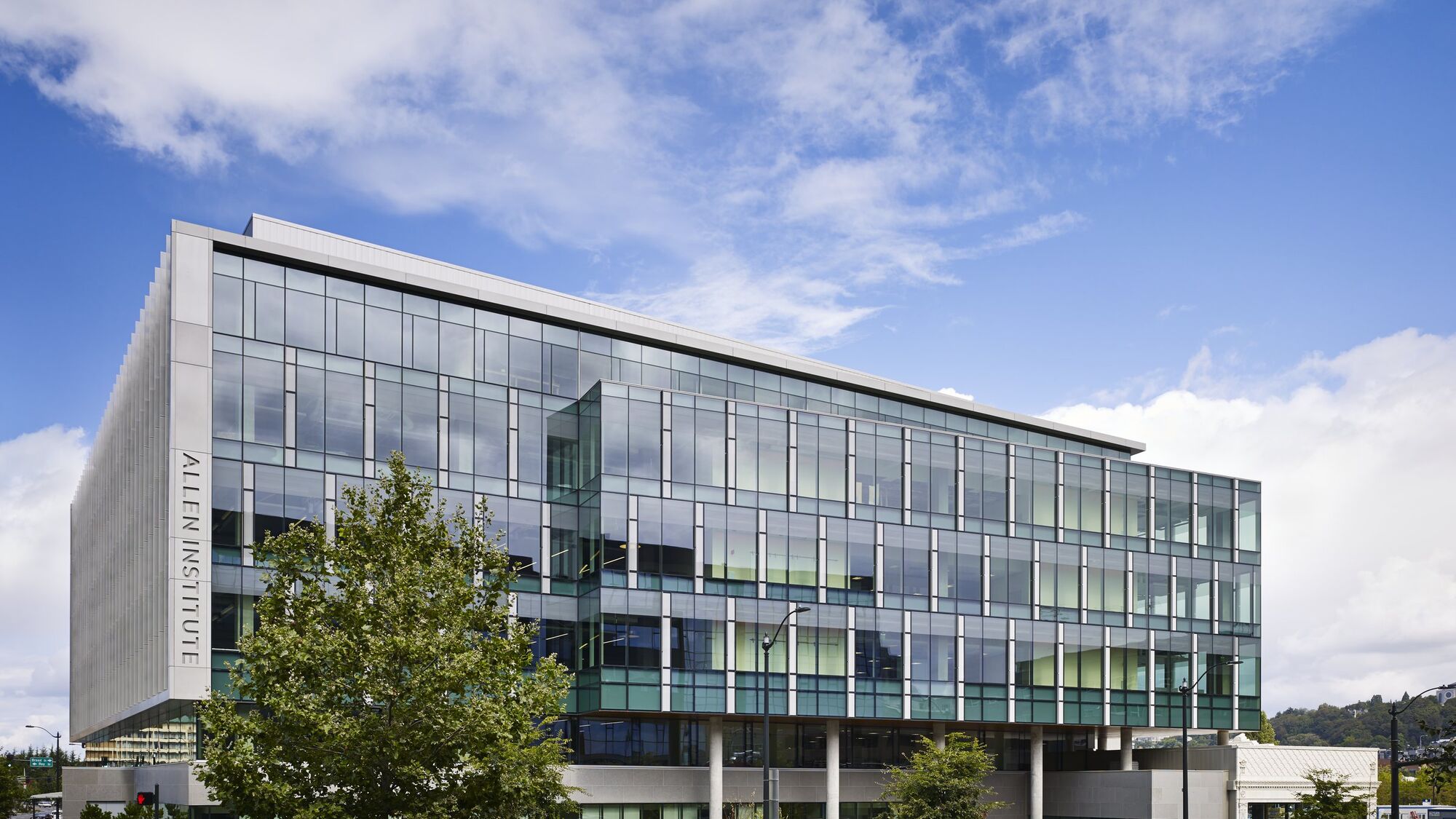 Allen Institute
Allen Institute for Brain Science
The data center heats the labs and offices.
The Allen Institute for Brain Science sought optimal integration of experiments, modeling, and theory by consolidating operations in a single facility that could also accommodate a high-capacity data center capable of handling petabytes of research content. AEI's early modeling and analysis steered the creation of a unique air handling configuration that employs heat generated by the 6,000 square feet, hot-aisle/cold-aisle data center to preheat the 100% outside air supplied to the entire building.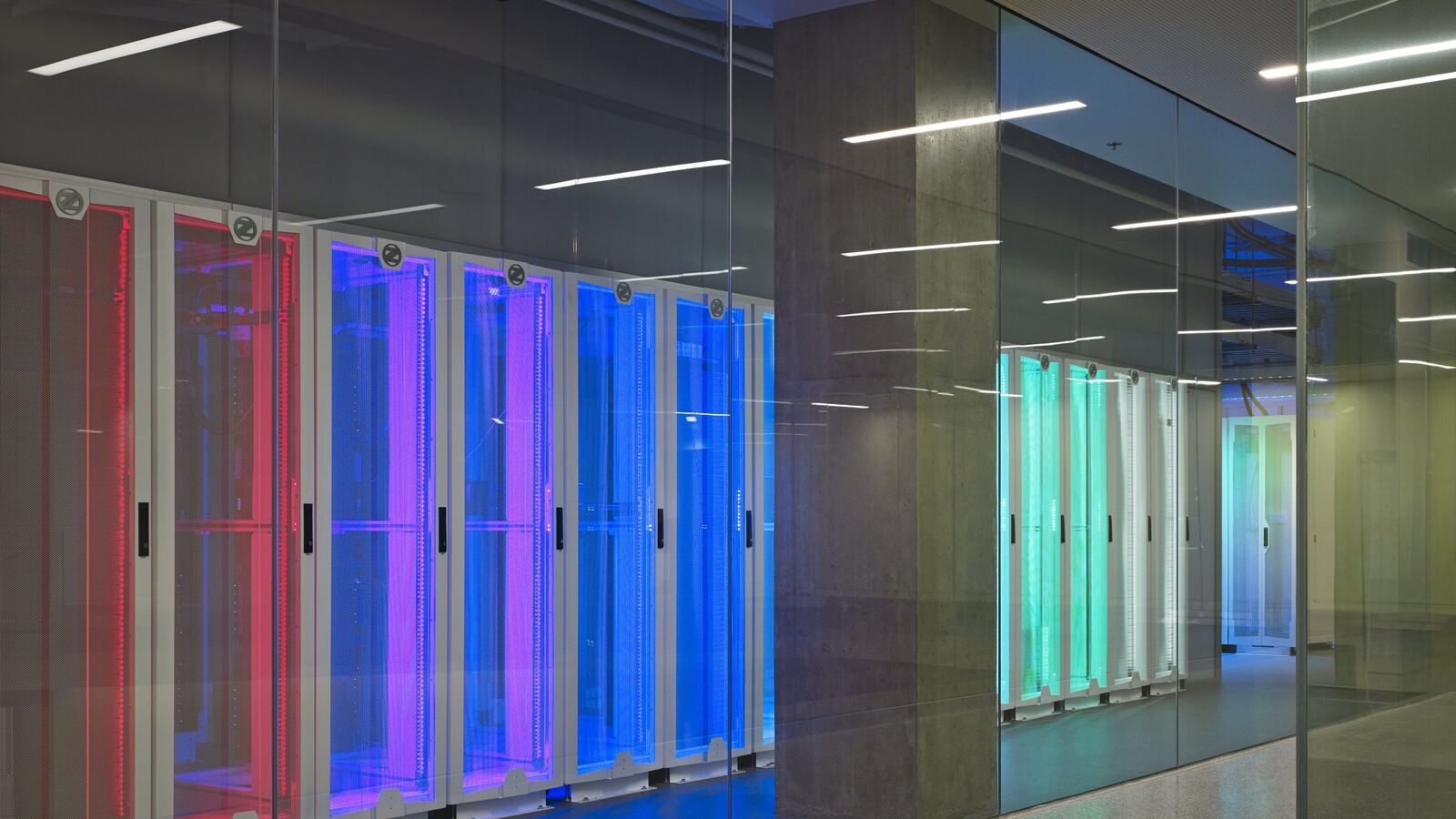 The Allen Institute Building rises from two landmarked showrooms of Seattle's 1920s-era "Auto Row." Wet and dry labs alternate with workspaces, grouped around a six-story center atrium. Collaboratively delivered, the facility also includes an electron microscopy area and education center. AEI's sustainable system features including a radiant-heated and -cooled ceiling system in open office and laboratory write-up areas, chilled beams, heat pump-enhanced heat recovery, power monitoring, flywheel-technology uninterruptible power supply, centralized daylight-harvesting control system, LED lighting, and solar shades.
245k

sq. ft. heated by data center.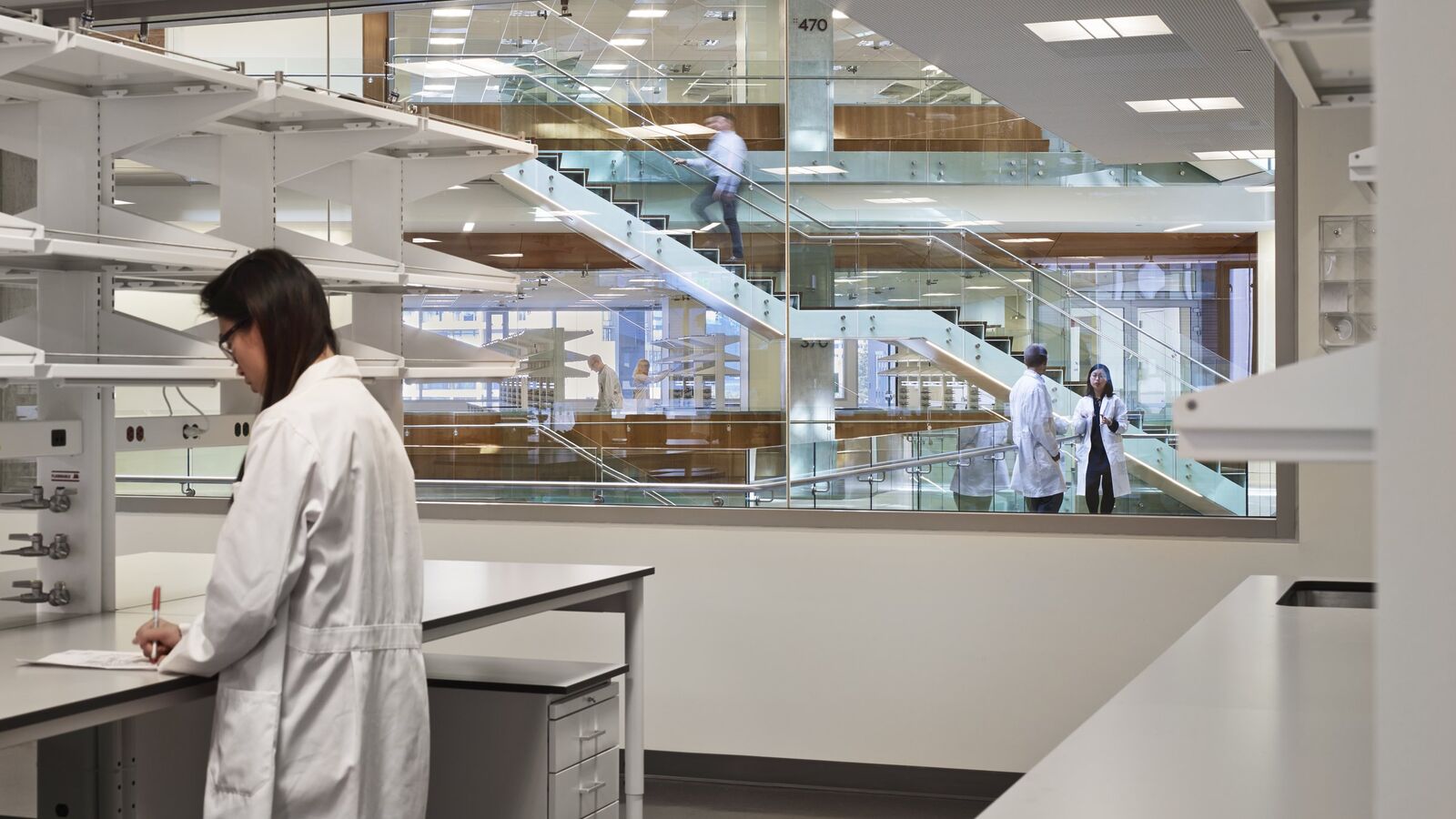 AEI also developed data center system concepts establishing criteria defining reliability and redundancy for appropriate resiliency. The Allen Institute building additionally houses the Allen Institute for Cell Science and the Paul G. Allen Frontiers Group.