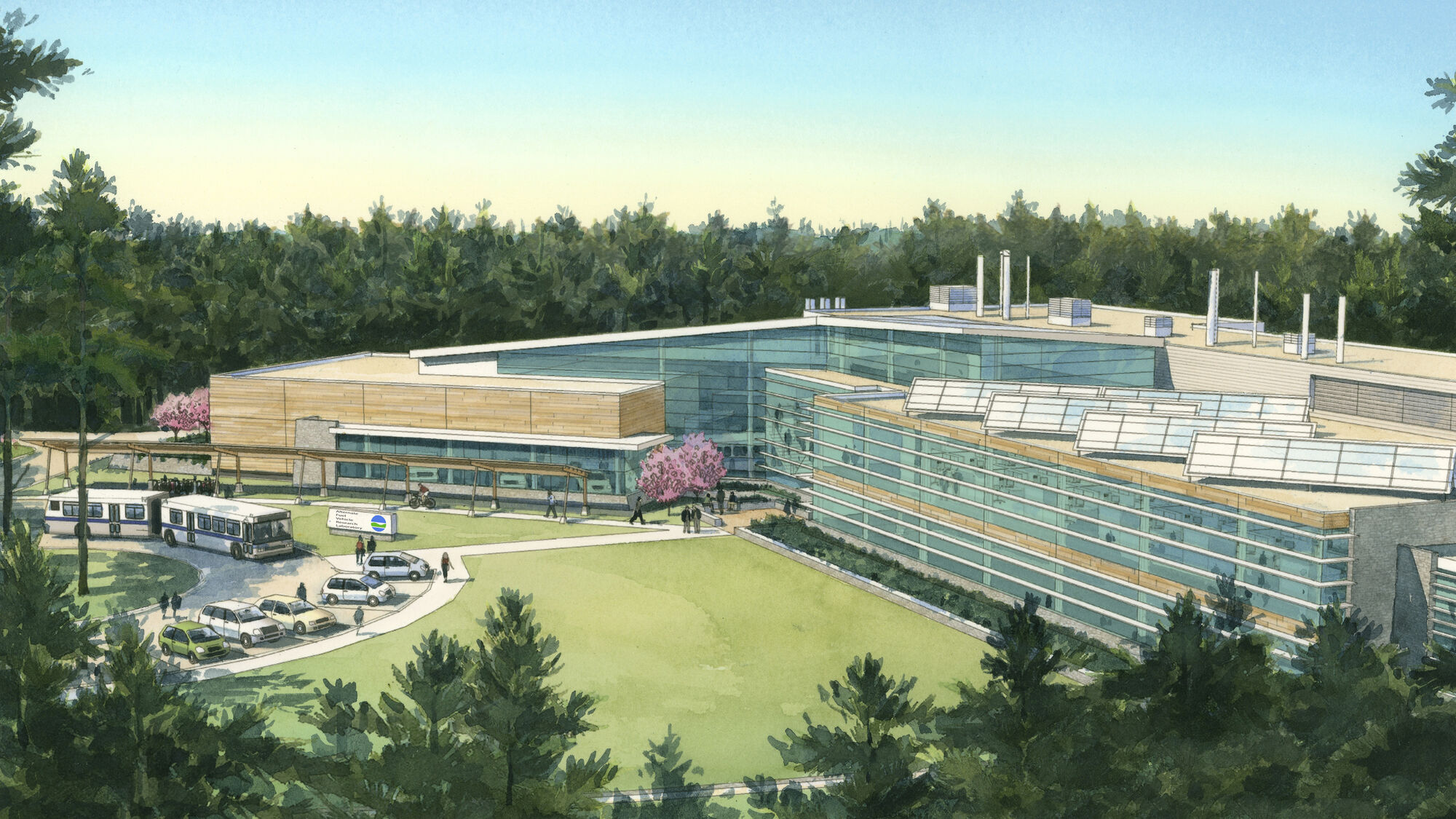 New York State Office of General Services
Alternative Fuel and Vehicle Research Laboratory
Hybrid geothermal heating & cooling system to capture engine test energy.
Anticipating regulation of nano-size emission particles emerging concurrent to the development of alternative fuels, New York's Department of Environmental Conservation determined the need for a facility to test such fuels in engines ranging from commuter vehicles to Manhattan's articulating transit buses. At the same time, the state requested the use and display of sustainable systems in the facility's operation.

This 75,000 square foot lab design features both ground-coupled and groundwater heat pumps in a hybrid geothermal heating & cooling system. Expelled test engine energy can be captured and either redistributed to other areas of the building, recycled electrically onto the grid, or stored seasonally in the earth via a borefield. Energy can be similarly extracted from the earth for both heating and cooling.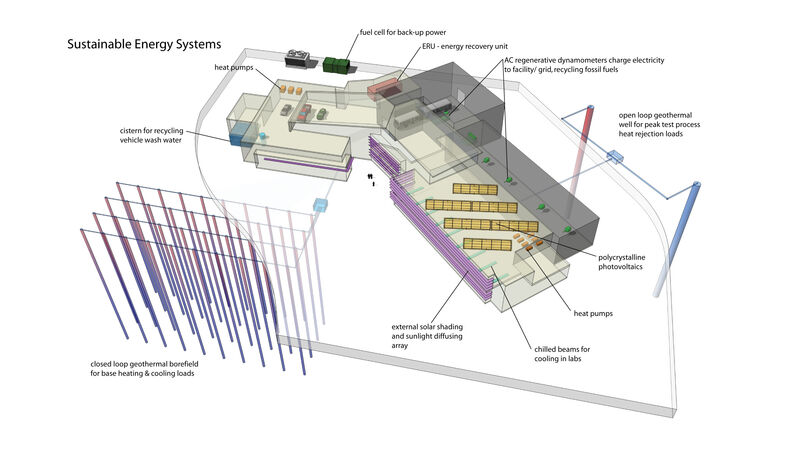 Designed to peak-shave cooling and heating spike loads, the GHC system is paired with proportionally smaller modular high-efficiency boilers and cooling towers, reducing overall system first cost. The system design includes precise monitoring, producing data to optimize performance and provide benchmarks for future systems to be implemented elsewhere.