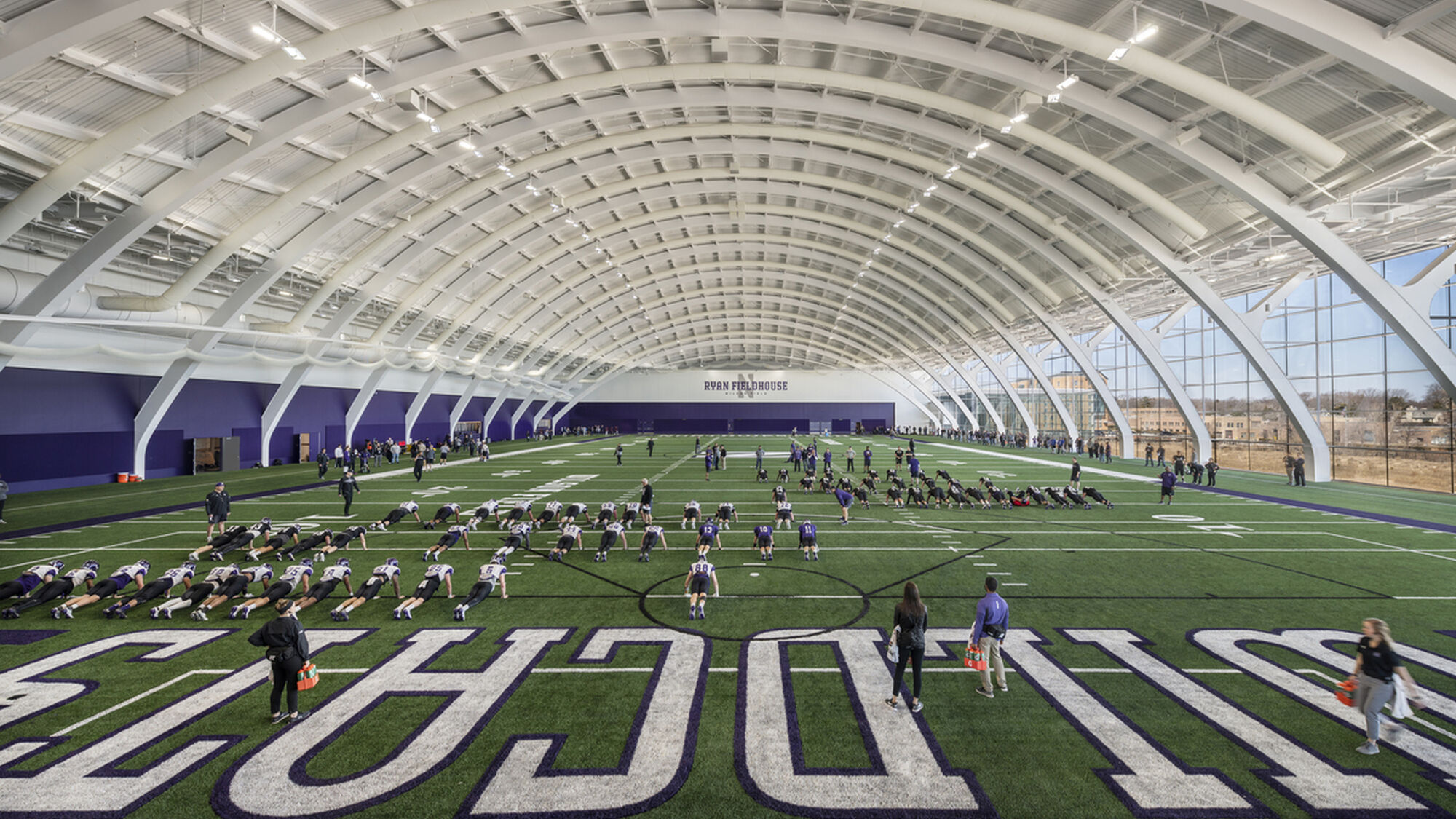 Northwestern University
Ryan-Walter Athletic Center
Engineering a game-changer.
Comprised of a 93,000 square foot indoor fieldhouse and 334,000 square feet of diverse athletic facilities, the Ryan-Walter Athletic Center elevates the accommodations of Northwestern University's varsity, club, and intramural sports programs to premier status. AEI provided mechanical, electrical, piping/plumbing (MEP), fire protection, instrumentation and controls, technology, and lighting design services for the project.
Ryan-Walter supports the Wildcats football team, seven other varsity teams, and the rest of Northwestern's athletics programs with locker rooms, weight rooms, equipment and laundry rooms, two sports performance centers, a hydrotherapy suite, an athletic training hub, sports medicine and medical care, lounges, meeting rooms, an auditorium, offices for coaches and athletic department administration, academic services, a nutrition center, and dining facilities. Ryan-Walter also hosts convocations, Northwestern's annual philanthropic Dance Marathon, and other large-scale campus events.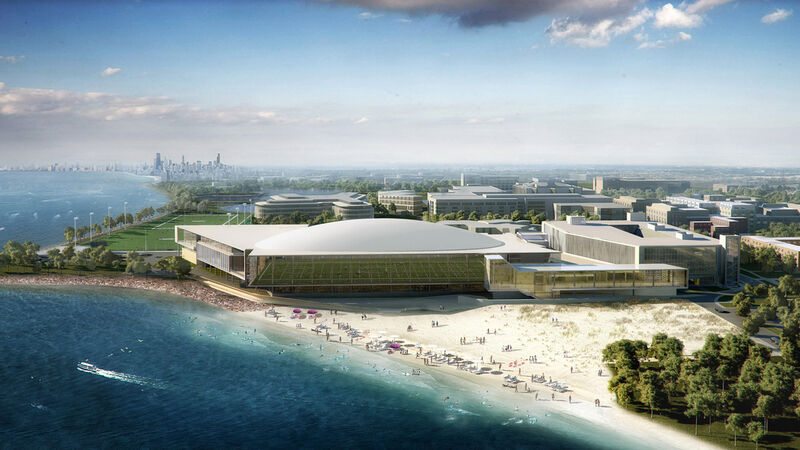 "

This is transformative for the football program and those incredible student-athletes. It's also transformative for many of our other 506 varsity athletes, 1,500 club sports athletes, 4,000 intramural athletes and the entire community."
With spaces in the vast facility so varied, twelve separate air handling units are sized and configured to serve distinct specific loads. Energy conversation measures include: integrated variable-air-volume chilled beams, occupancy sensors, high turn-down airflow ratios for low-load scenarios, and in-floor radiant heating and cooling. High-volume, low-speed ceiling fans move air to allow higher cooling set points in hotter months and circulate warmer air in heating season. A 100 kW photovoltaic electric generating system is located on the eastern roof, contributing to Northwestern's sustainability goals.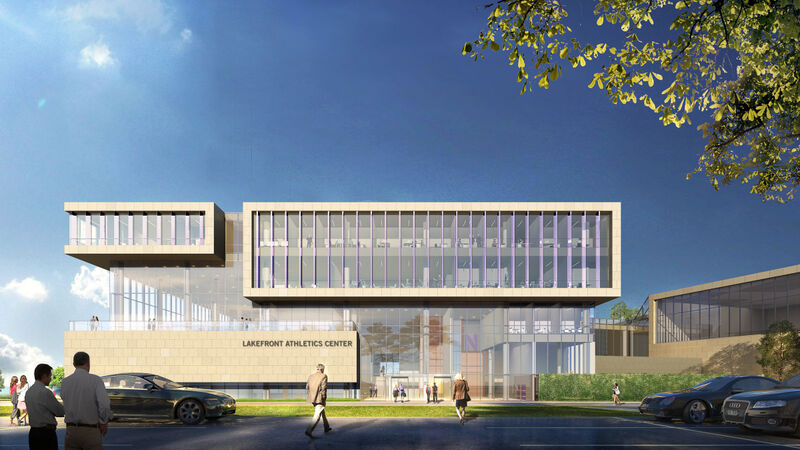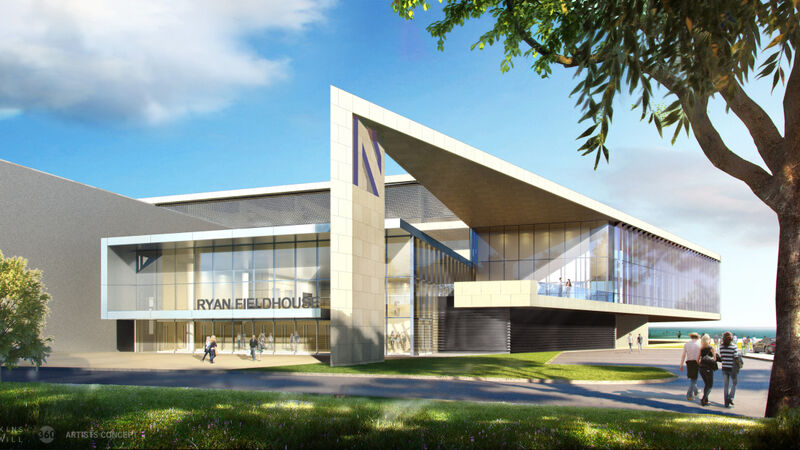 "

Northwestern now leads the college football facility race."