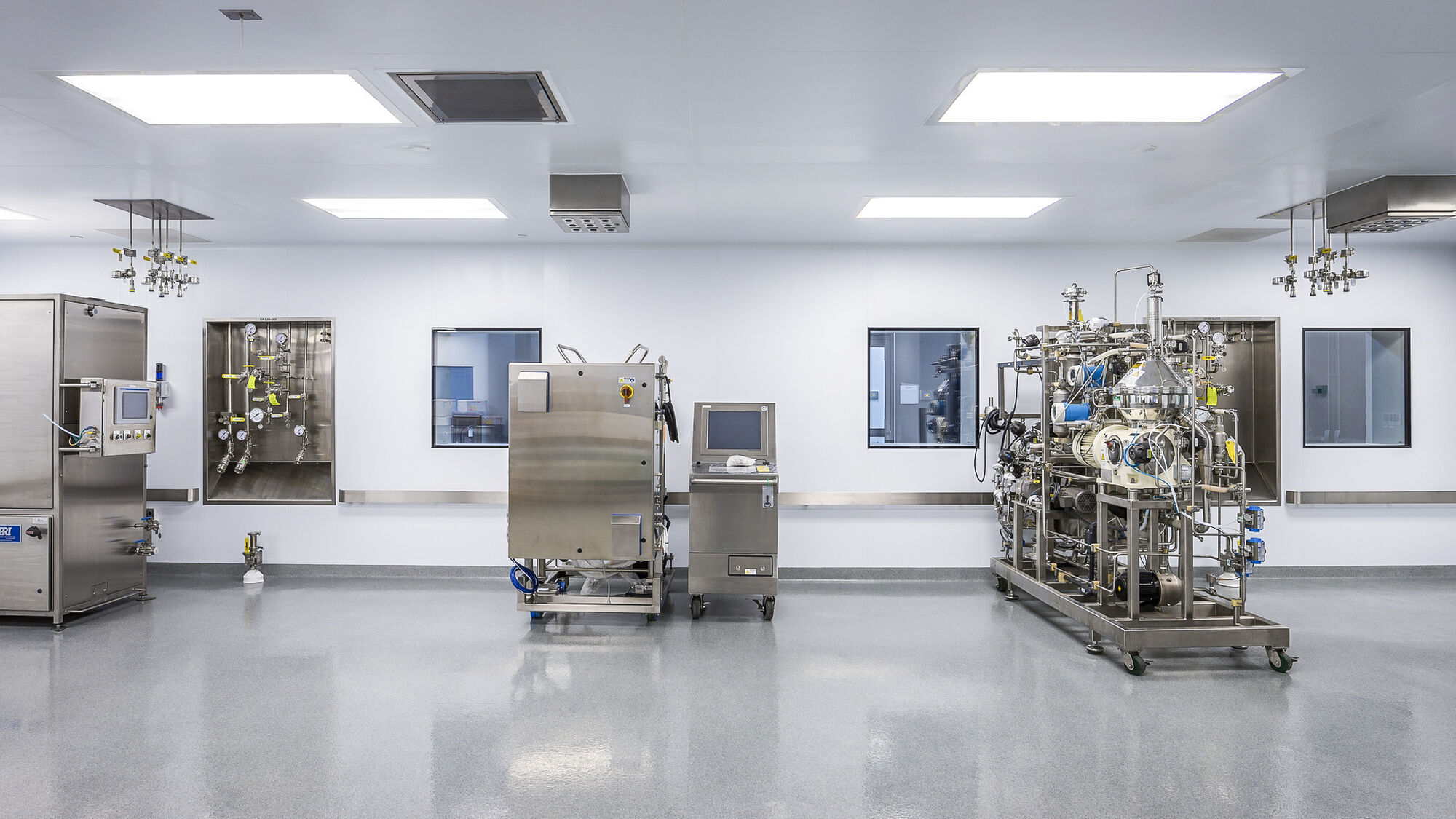 Ology BioServices
Advanced Development and Manufacturing Facility
Advanced pharmaceutical manufacturing broadening access to life-saving therapies.
Specializing in pre-clinical and clinical development, formulation optimization, and CGMP manufacturing across five core modalities — biologics, cell therapy, gene therapy, nucleic acids, and vaccines — Ology Bioservices (Ology) collaborates with a robust interdisciplinary network infrastructure to produce a diverse suite of biopharmaceutical products and medical devices and increase consumer accessibility to life-saving therapies.
Supporting this mission and expanding its biopharmaceutical footprint, Ology sought the addition of an Advanced Development and Manufacturing Facility (ADM) in Alachua, Florida — selecting AEI as the lead process engineering consultant providing mechanical, electrical, piping/plumbing, fire protection, and instrumentation and controls design, as well as cost estimating services.

Advanced Biomanufacturing Capabilities
Integrating new, propriety platform technologies with streamlined, flexible, and advanced manufacturing capabilities, the ADM — comprising 163,000 square feet — fosters next-generation research and development of small molecule and biologic products while reducing the risks associated with cost and schedule. From BSL-3 CGMP manufacturing to administrative functions, the ADM incorporates a diverse array of flexibly designed space types zoned to allow for individual expansion over time, including:
Process facilities, equipment, and support, such as pilot plant and cold room storage
Biocontainment, research, and QC labs with associated production areas
Interstitial space feeding production utilities
Administrative offices and conference rooms
Warehouse
Process Engineering Innovation
Leading the process engineering scope of work, AEI utilized innovative water-treatment technologies as part of the ADM's high-purity water system, designed in accordance with USP Water-for-Injection (WFI) requirements to reflect the highest level of standards for pharmaceutical-grade water quality and consumer health and safety.
AEI also designed a chlorine dioxide decontamination system and biowaste system.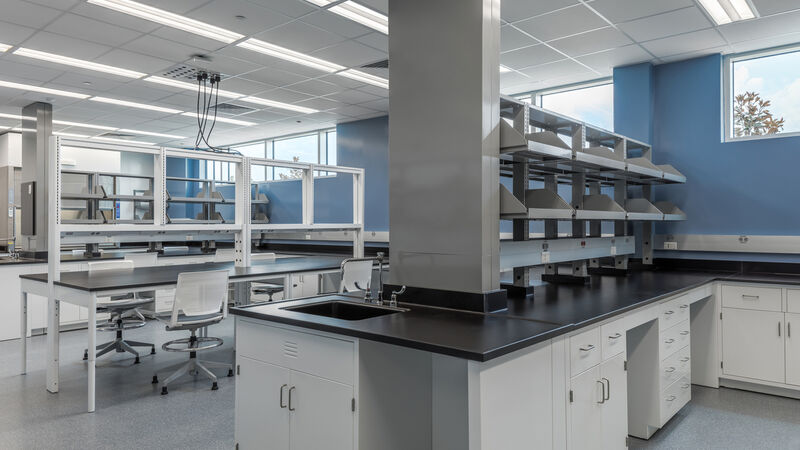 Channeling Collective Collaboration
With collaboration and networking at the core of Ology's operating philosophy, the ADM fosters diverse partnerships with industry leaders and government entities, such as the Department of Defense (DOD).

Initially contracted by the DOD to develop a monoclonal antibody cocktail for use against COVID-19, Ology serves as an ongoing partner to the United States government — providing reliable, cost-effective, dedicated capabilities for developing innovative medical countermeasure products against chemical, biological, radiological, and nuclear threats.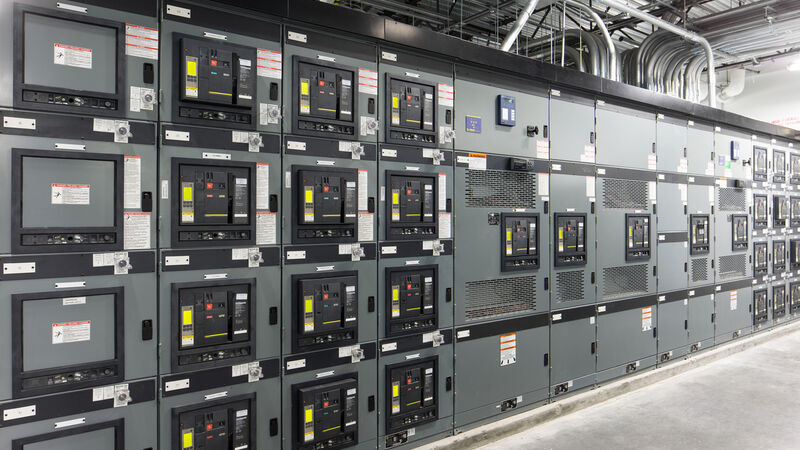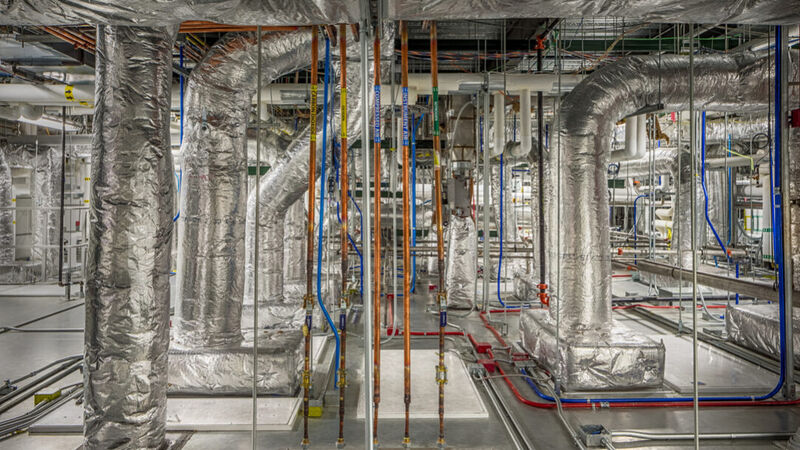 In addition to the United States government, Ology has announced alliances with The University of Texas MD Anderson Cancer Center, Harvard University, Children's Hospital of Philadelphia, Parker Institute for Cancer Immunotherapy, and Takeda's Plasma-Derived Therapies Business Unit.
These joint ventures provide new opportunities to advance and deliver an array of healthcare applications, such as accelerated oncology innovation and the development of highly specialized cancer treatments.

Looking to the Future
Contributing to a growing facility network and expanded CGMP manufacturing platform, Ology's ADM effectively paves a path for new partnerships and collaborative initiatives, increased incubator opportunities and resource accessibility, and novel scientific discoveries that seek to tackle some of the grandest healthcare challenges of our time.