Port of Portland
Portland International Airport, Central Utility Plant Chilled Water Capacity Addition
Updated chillers and cooling towers provide room for growth.
When Portland International Airport underwent a major renovation and expansion, their three existing 1,000-ton and two 500-ton chillers and cooling towers were outdated and could not maintain comfortable temperatures throughout the terminal. Projections for increased travel out of PDX expected to tax the cooling system even further.

60

%

increase in cooling capacity
AEI provided the Port with new chillers and cooling towers, producing chilled water prior to their goal of completion date. Our comprehensive design included the drawings and specifications for a new 2,400-ton chiller with cooling towers, pumps, electrical power feeds, and piping in the central utility plant and cooling tower yard.
"

Our goal was to maximize the use of the last remaining chiller expansion slot within the CUP, while also maximizing energy efficiency. The 2400-ton chiller was the largest chiller that would fit in the expansion slot and the VFD-driven chiller exceeds the most stringent current code performance by 5%."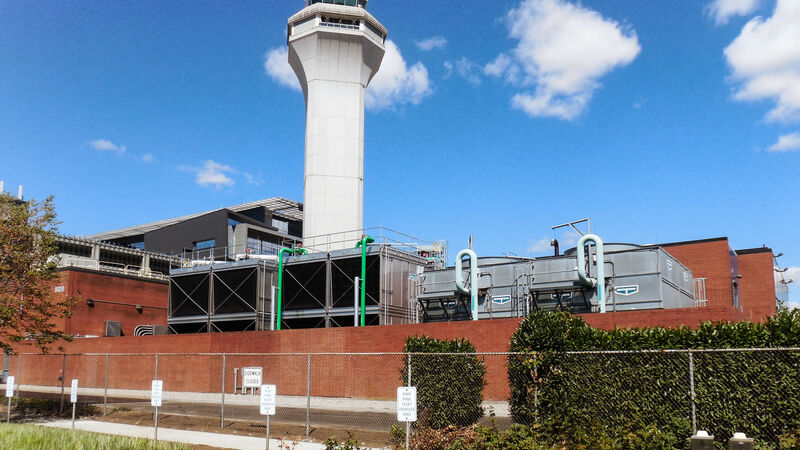 28

%

increase in chiller efficiency

The existing 500-ton cooling towers were upgraded to 700-ton towers to prepare for future expansion and provide consistently pleasant and cost-effective temperatures for staff and travelers.