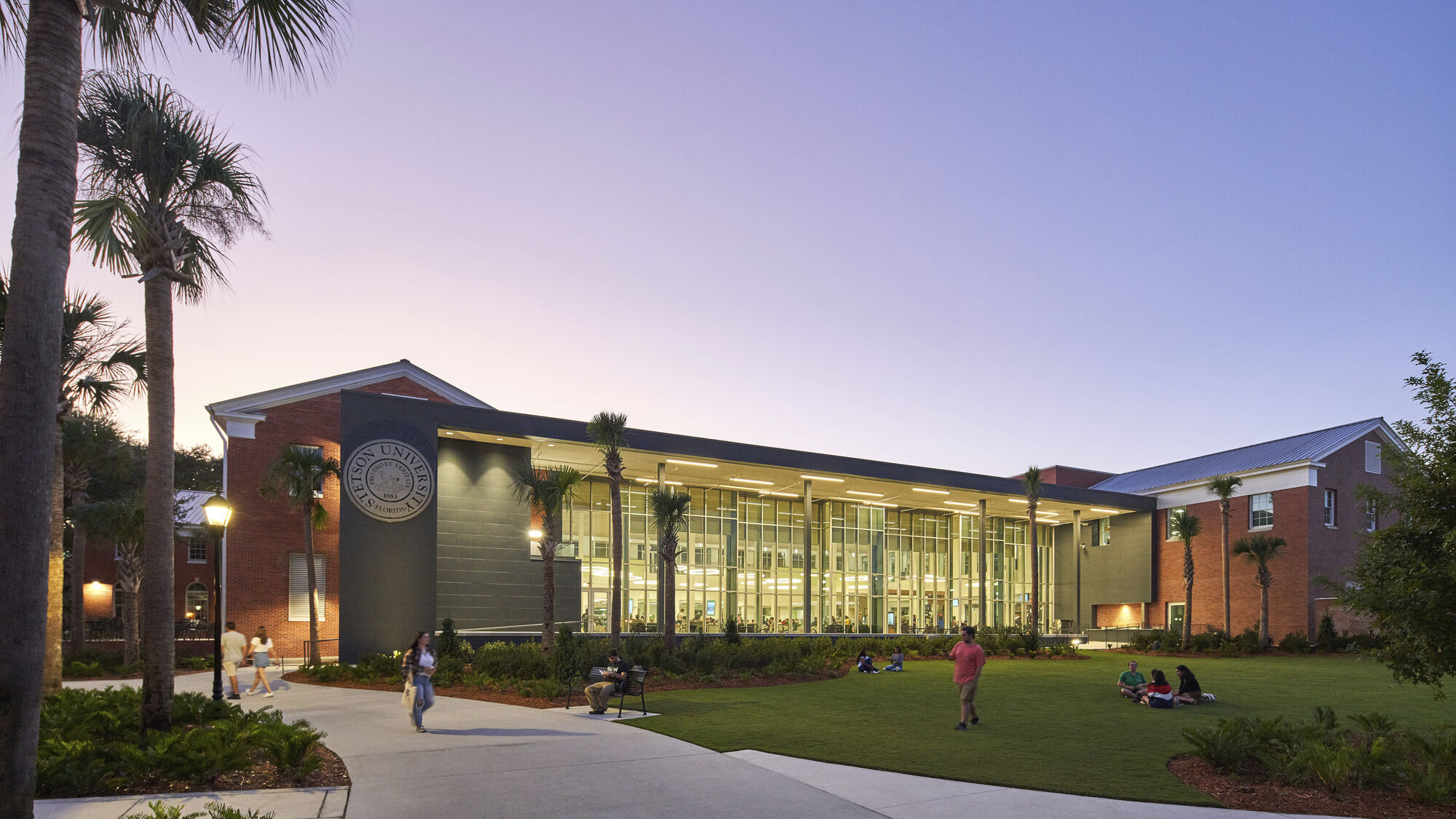 Stetson University
Carlton Union Building Renovation and Additions
High-functioning student union center designed for current and future sustainability.
The 62-year-old Carlton Union Building (CUB) at Stetson University underwent a major renovation and expansion, from two-stories to three, and 56,700 square feet to 121,600. The CUB is the university's main central hub for student activity on campus. To keep up with the hustle and bustle of day-in and day-out, Stetson University needed to update their original mechanical, electrical, and piping/plumbing systems still intact from the original opening in 1956.
The AEI design team performed a detailed analysis of the existing systems' conditions prior to the development of major system updates, and the new design involved phased demolition and implementation. Keeping the facility up and running while the renovations took place was the university's main goal, and one that they were able to attain while deploying the new systems.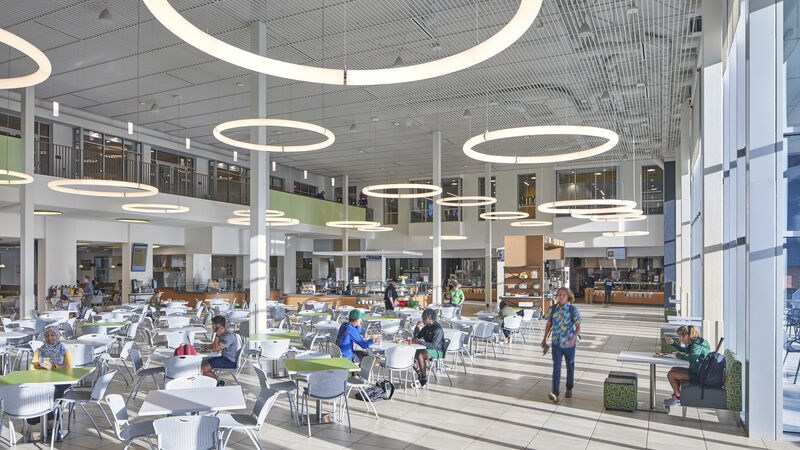 "

The Carlton Union Building has been transformed from a building with little natural light and sightlines to a building with two-story dining commons, abundant natural light, internal balconies and overlooks and beautiful design features."
The now three-story historic student union center provides a state-of-the-art facility hosting dining, retail, broadcasting, mail distribution, student government, administration, and entertainment events. The facility was designed to continually provide robust student dining and data center services, including events with loss of campus utility power, ensuring students always stay connected. The upgrade and addition enhances the communal and academic environment, giving students a greater opportunity for interaction and collaboration.

AEI's services provided a complete HVAC upgrade involving improved access to mechanical equipment, new energy efficiency measures, full VAV controls for improved occupant comfort, and a new building automation system. Additionally, campus infrastructure extensions increased chilled water capacity, and a new standby emergency generator installation supports food service functionality under loss of utility power. To further reduce energy usage, AEI provided new LED lighting and occupancy-based control.
Stetson University showcases their commitment to environmental sustainability in the new facility, from the 231 solar panels on the roof to the establishment of a Revolving Green Fund. Each student pays $5 each semester, supporting future sustainability initiatives on campus.