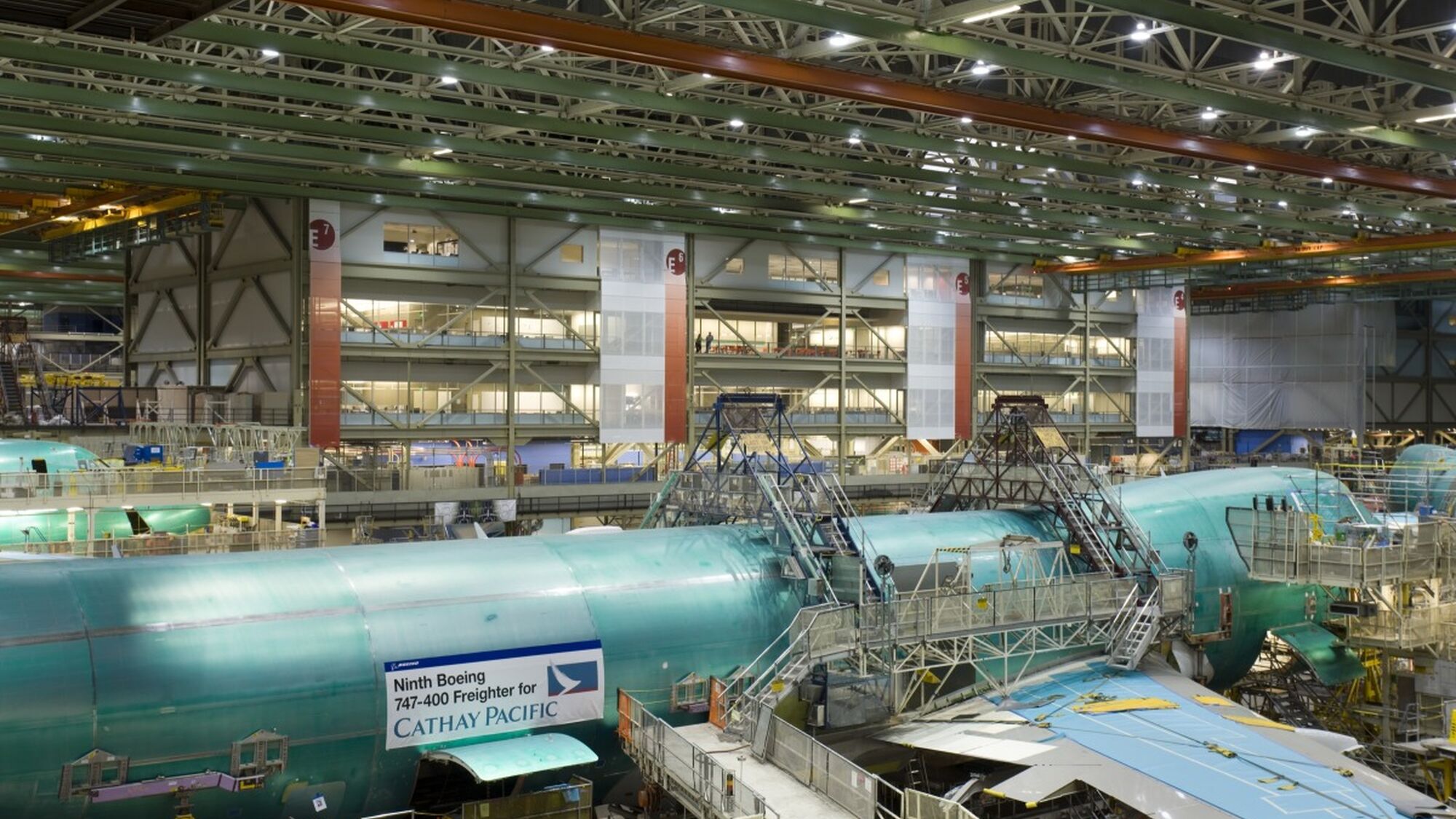 The Boeing Company
Everett Future Factory
Put an office building in an aircraft hangar. Don't disrupt production.
As part of the streamlining central to lean manufacturing, Boeing relocated engineering teams adjacent to the existing 767 and 777 production lines, as well as the new 787 line. By moving these functions into former storage spaces made superfluous by efficiencies in parts delivery, Boeing introduced physical immediacy to internal communications, resulting in faster airplane production.
This streamlining process required the addition of new functions, offices, conference rooms, cafeterias, and support space to the existing hangar. The project involved the renovation of existing office space along with the creation of new space and modular work areas. AEI's design resulted in minimal disruption to the airplane production schedule during construction.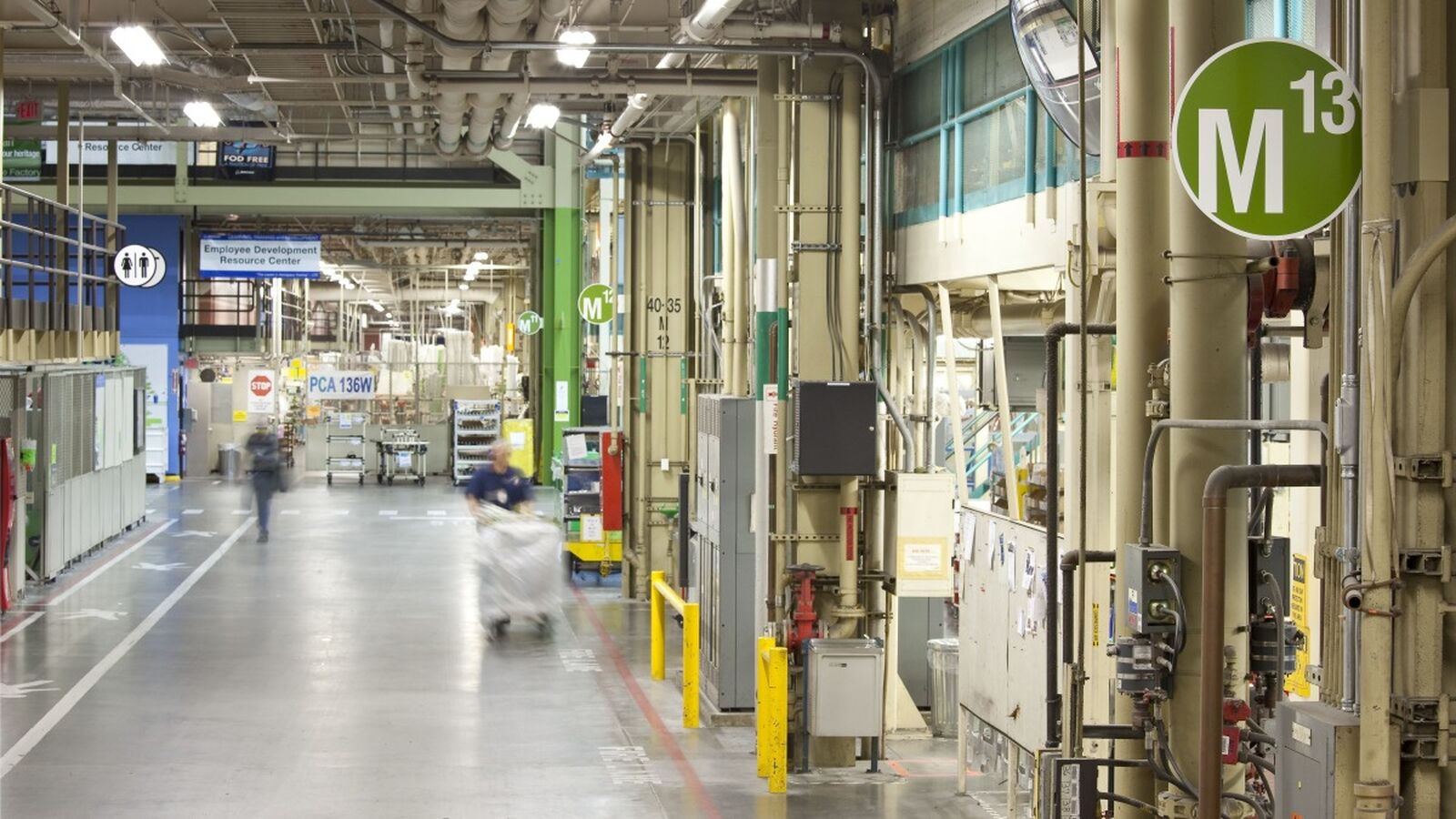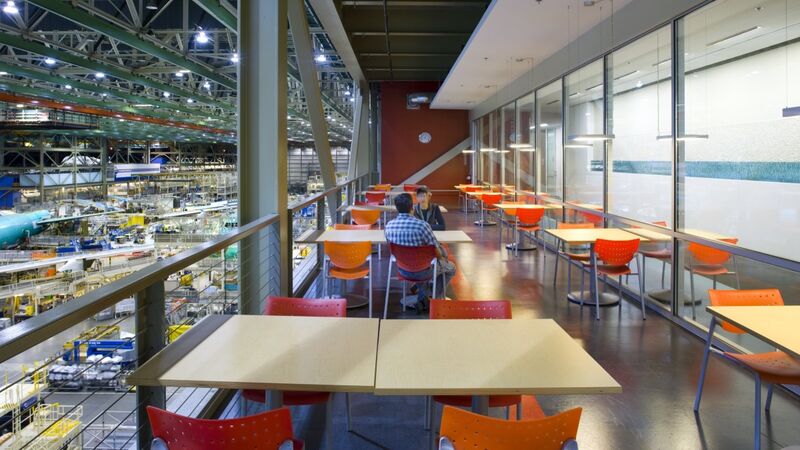 AEI provided mechanical, electrical, and plumbing design, and information technology design services. Ventilation, fresh air, and daylighting goals were met despite very few windows to the outdoors within the vast industrial facility. Flexible food service spaces were provided to support teaming arrangements and accommodate regular change.
AEI subsequently provided MEP and IT design and commissioning services for Future Factory's final project, the renovation of the upper deck of an old wire shop building to accommodate new offices and conference room spaces in the hangar.