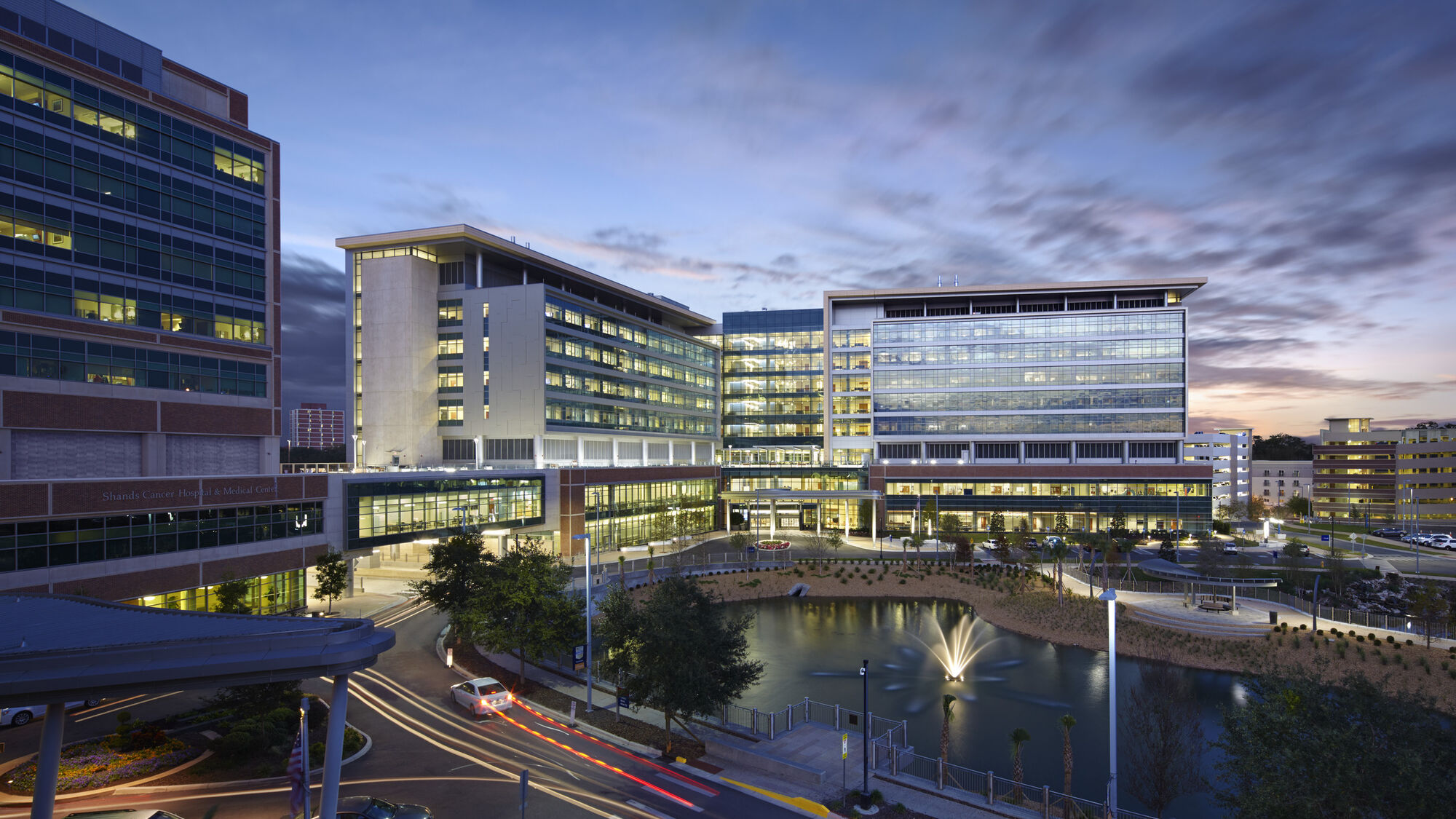 UF Health
Heart, Vascular, and Neuromedicine Hospital
The first hospital to ever receive a Four Green Globes rating.
UF Health's new, 528,000 square foot Heart, Vascular, and Neuromedicine Hospital houses elaborate systems to treat patients with complex heart, vascular, and neurological issues. With the goal of putting patients first, the facility offers amenities and resources for families without an institutional aesthetic.
The facility's creation of dedicated spaces for families provide them with educational resources, welcoming gathering spaces, and family zones to promote the highest patient care and efficient recovery.

This is the first hospital ever awarded Four Green Globes, a major achievement. The Green Globes rating system is science-based, supporting new construction and existing buildings – designed for a custom-tailored approach to select the most sustainable outcomes for the building's purpose. Four Green Globes demonstrates world-class leadership in 85-100% resource efficiency, reducing environmental impacts, and improving occupant wellness.


"

The opening of these new hospitals will spur the translation of scientific discoveries and enhance our training of health care professionals, while augmenting our ability to serve patients in Florida and beyond who increasingly seek our care."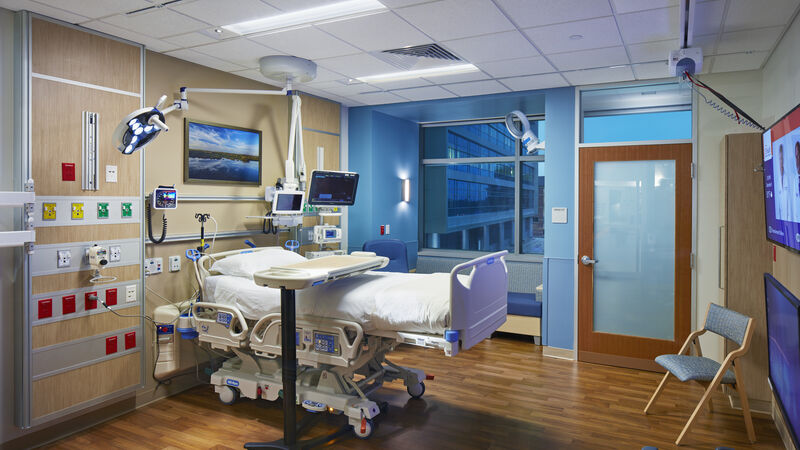 Phase 2 building

on 27-acre master planning site
AEI worked closely with AHCA during the planning phases to obtain waivers for numerous code related items which will be of great benefit to UF Health. With UF Health paving the way, these can be applied to other new hospital construction in the state of Florida.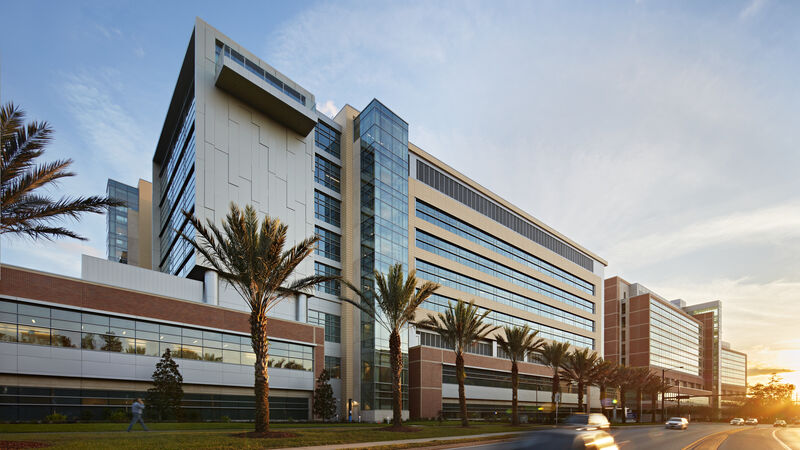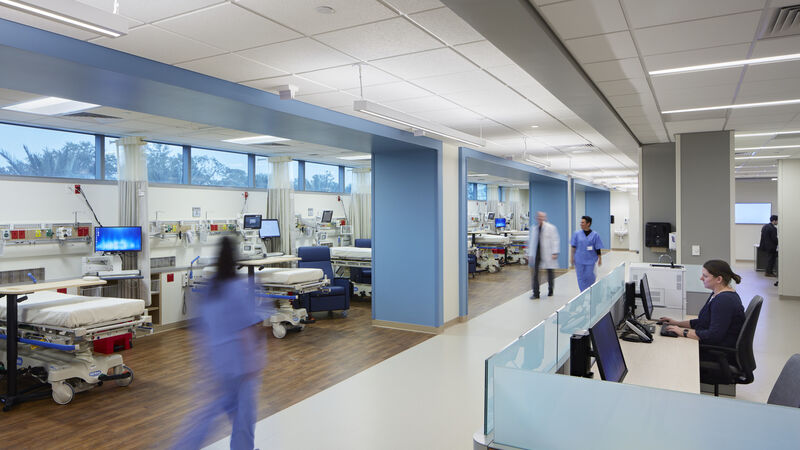 AEI design exceeds all clean room requirements for an ISO 7 Class (Class 10,000) environment in the Hazardous Prep compounding room, Non-Hazardous Prep compounding room, and Anteroom. Design includes 40 air changes of laminar flow ceiling grilles with low return grilles, and a dedicated biological safety cabinet exhaust system for the (4) ISO 5 Class compounding devices in the Hazardous Prep room.


Custom AHU design includes extensive use of fan wall systems, insulated motor bearings, enthalpy heat recovery wheels, and two cooling coil sections in each unit which allow us to limit cooling coils to 6 rows. Ultraviolet lights are controlled to be operational only 8 hours per day to save additional energy. With these custom solutions, UF Health benefits from ease of motor replacement, significant energy savings, and the simplicity of cleaning the cooling coils.
AEI provided the following engineering services:
• HVAC/Controls/Enterprise Building Management system
• Electrical/Telecom/Data
• Plumbing/Piping/Fire Protection
• Sustainability/Green Globes leadership