University of Kentucky Medical Center
Kentucky Children's Hospital NICU Renovation and Upgrade
Healing light. Saving lives.
Nationally recognized for outstanding pediatric care, the University of Kentucky (UK) Medical Center's Kentucky Children's Hospital (KCH) is a regional sub-specialty pediatric care and referral center, and Level IV Neonatal Intensive Care Unit (NICU) serving central and eastern Kentucky.

Since 1997, KCH has provided essential care for pediatric patients in their local communities – before KCH existed, families had to travel for their child's critical care.
Approximately 50% of KCH NICU admissions are born within the UK HealthCare system – establishing a need for advanced in-house technology and thoughtfully designed space to care for Kentucky's tiniest patients. AEI was hired for the renovation and expansion of KCH's existing NICU – transforming it from a ward setting into single-family rooms.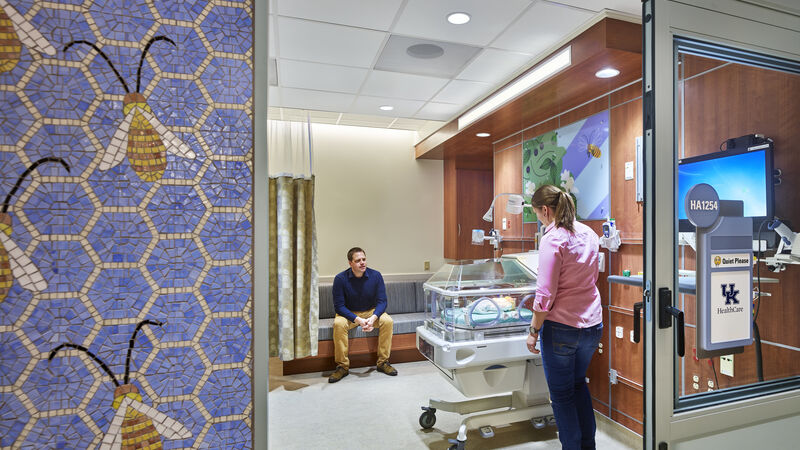 50

%

admissions from UK delivery service
In alignment with UK HealthCare's mission of providing cutting edge services and expressing a commitment to creating a healthier Kentucky – the new NICU promotes individualized patient care and establishes a strong sense of community for both patients and families.
At 36,000 square feet, the first floor KCH NICU has 90 beds – including twin rooms – arranged in pods to establish efficient access to medical supplies and infant milk storage, as well as space for caregiver collaboration.

"

Invaluable input from our staff, patients and families, support from our donors and boards, and the creativity of our designers and engineers culminated with this space, an integral piece of supporting UK's mission to provide advanced patient care."
Working closely with project stakeholders, AEI's architectural lighting design team, Pivotal Lighting Design, devised innovative lighting system control strategies to promote natural light and a relaxing atmosphere throughout the NICU – including backlit color-changing walls in the lobby and waiting areas.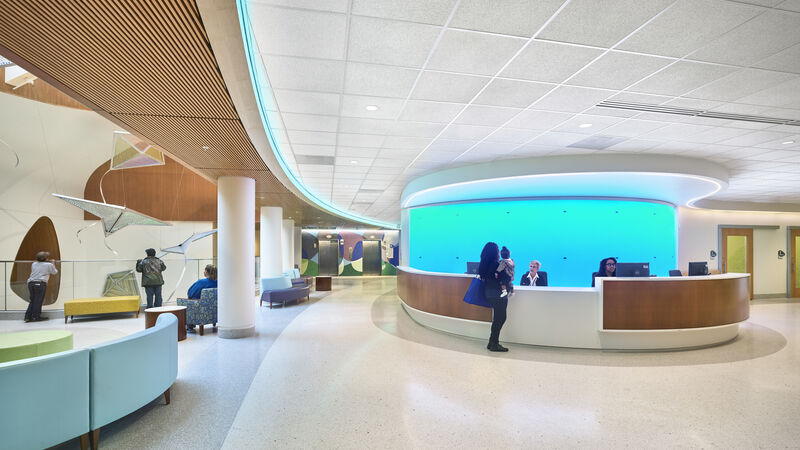 90 total beds

in new NICU
The most complex lighting design was in NICU patient rooms. With little to no natural light, Pivotal designed NICU patient rooms with tunable lighting systems to support natural circadian cycles. Specific controls changes included lighting spectrum, intensity, timing, and distribution to help newborns as they grow.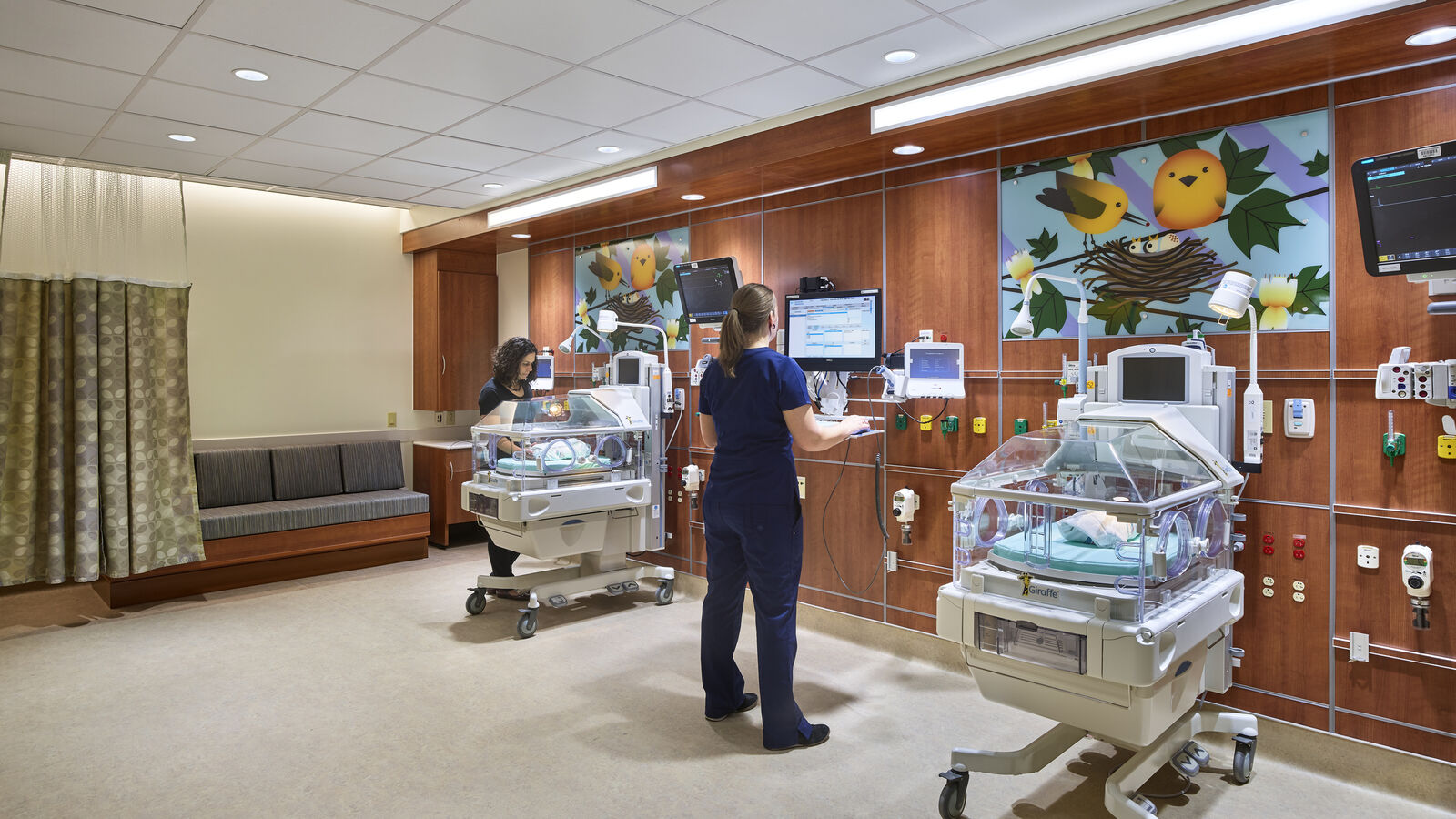 Pivotal's innovative lighting design for KCH's NICU was featured in an Illuminating Engineering Society (IES) LEUKOS article. Highlighting Pivotal's groundbreaking research, the article details healthcare lighting design, and the value of analyzing implemented systems data to inform future projects.
Post-occupancy data collected from KCH NICU's lighting systems offered valuable insight – including control system modifications and specialty lighting recommendations – for the recently constructed Cincinnati Children's Hospital Medical Center (CCHMC). The CCHMC lighting design team implemented color-changing lighting in pediatric rooms and circadian-supportive lighting in their NICU.

"

We partnered with doctors, nurses and staff, as well as our patient-parent advisory group to create a space where we can deliver advanced care to our most vulnerable patients."
With more than 150 pediatric specialists, 90 NICU beds, and advanced circadian lighting systems, the KCH NICU provides essential pediatric care daily for local Kentucky communities.