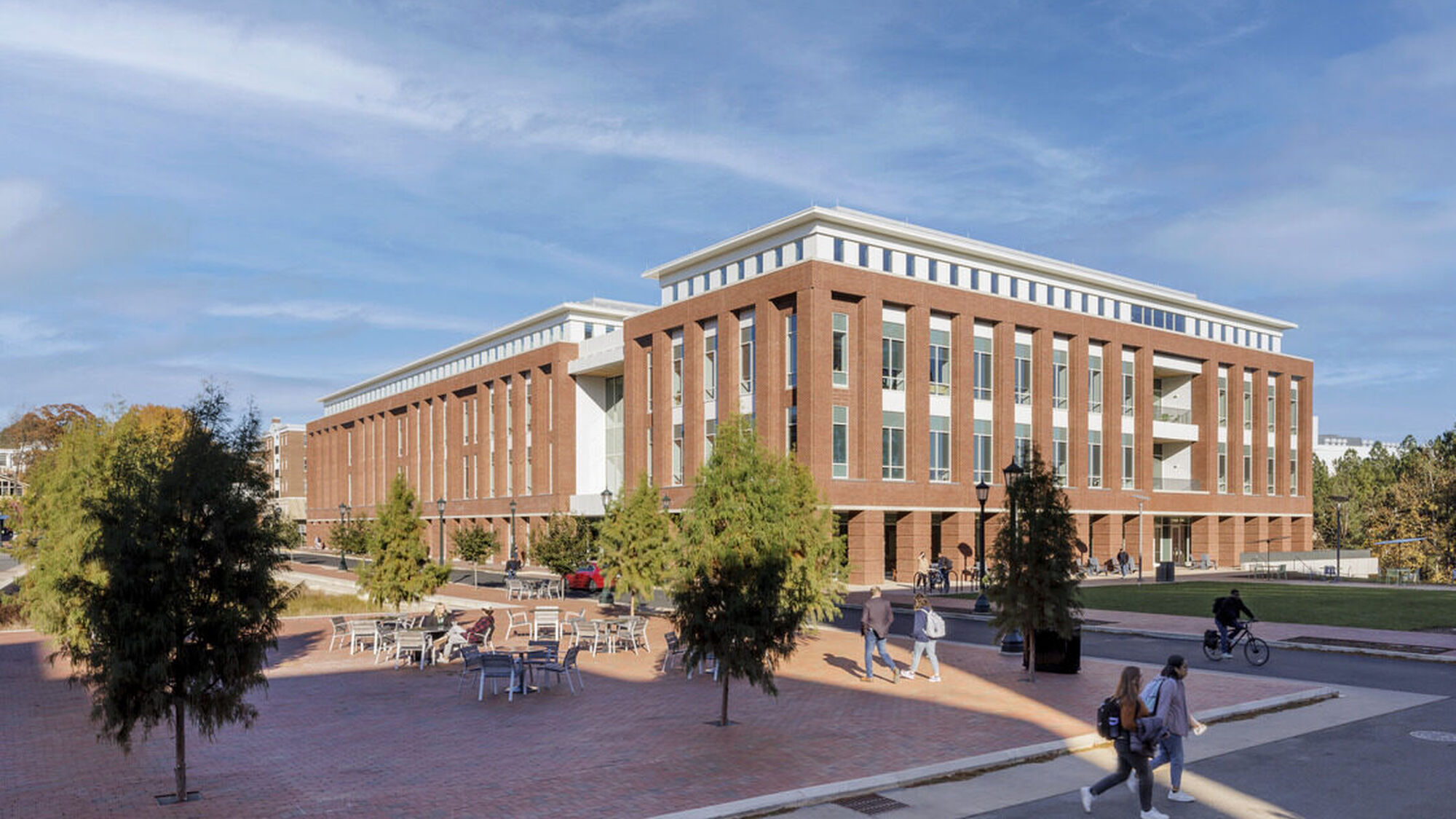 University of Virginia
Student Health and Wellness Center
Bringing student services full circle.
Situated within the heart of the University of Virginia's (UVA) Charlottesville campus, the new Student Health and Wellness Center brings together several core healthcare services into a centralized, cutting-edge academic facility that highlights the interconnection of social, physical, psychological, and environmental impacts on overall well-being.
Maintaining a dual focus on health and energy efficiency, the building is designed to not only increase occupant wellness through purpose-built design and high-performance engineered systems but enhance academic programming and student learning.
With an emphasis on biophilic design and green space, the facility incorporates mood-boosting interior finishes while fostering innate connections to nature and abundant green space. A "green street" concept reimagines the existing streetscape with designated contemplative and community spaces, as well as native landscaping and a stormwater management system.
Providing mechanical, electrical, and piping/plumbing design services, AEI implemented an array of high-performance engineered systems that minimize overall energy use, including active chilled beams and enhanced automation and controls. Pivotal Lighting Design provided innovative, human-focused illumination solutions for all public spaces, exam rooms, group therapy, and nursing pods.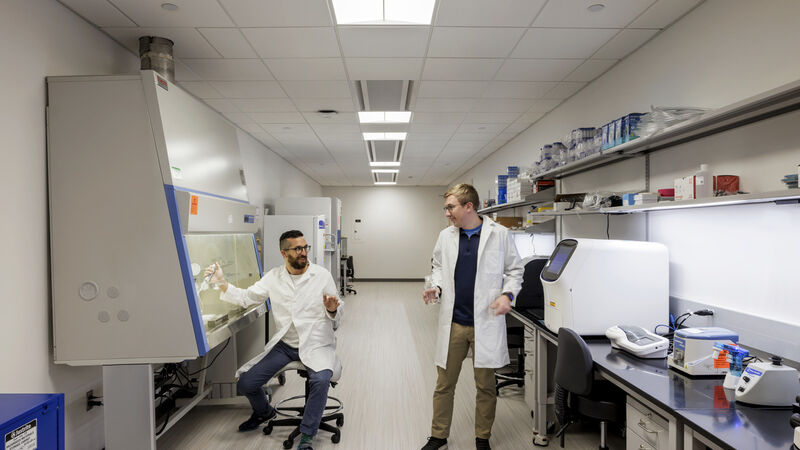 "

The new facility design will respond directly to the goal of supporting 'the whole health and well-being of the student. We're striving to be a 'center for health,' and a destination encouraging student visitation well beyond scheduled medical appointments. "
Enhanced Programming & Student Services
Housing several departments, the first floor is home to UVA's Office of Health Promotion and Well-being and the Student Disability Access Center, as well as a pharmacy and teaching kitchen with advanced appliances and audiovisual technology.
Clinical care and preventative medical services are situated on the second floor, complete with on-site radiology services. The third floor is dedicated to kinesiology, featuring state-of-the-art research labs focusing on exercise and sports medicine, and the fourth floor houses comprehensive counseling and psychological services.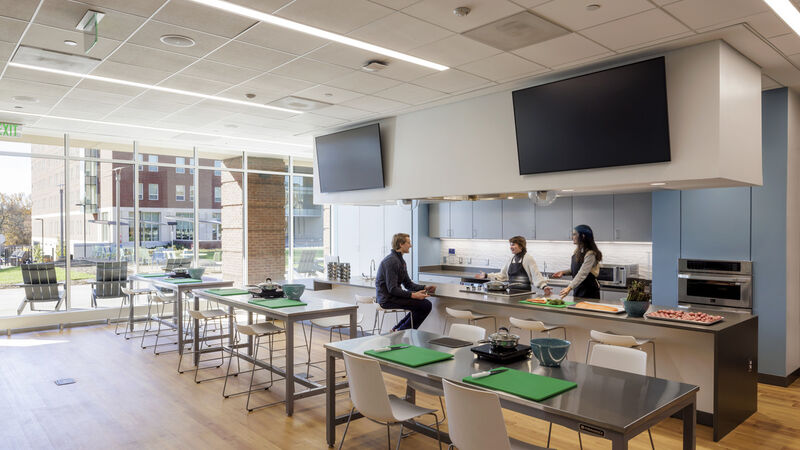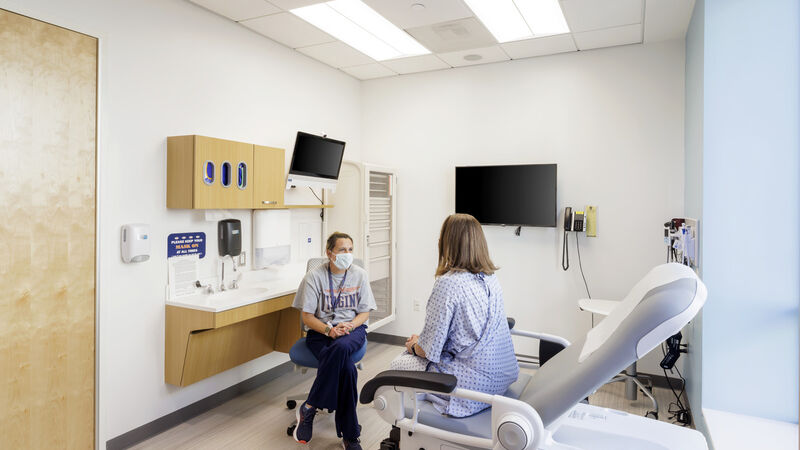 Collaborating During COVID
Despite the onset of a global pandemic mid-construction, project team collaboration and engineering excellence remained at the forefront. To safely accommodate patients with respiratory diseases, AEI proposed a swift design modification to include negative pressure exam rooms. Requiring nominal modifications to the mechanical system design, this solution was implemented during ongoing construction while minimizing overall cost.

Officially opened in October 2021, the new facility serves as a catalyst for change, leading the country in full-circle student services, research programs, and health-focused design.