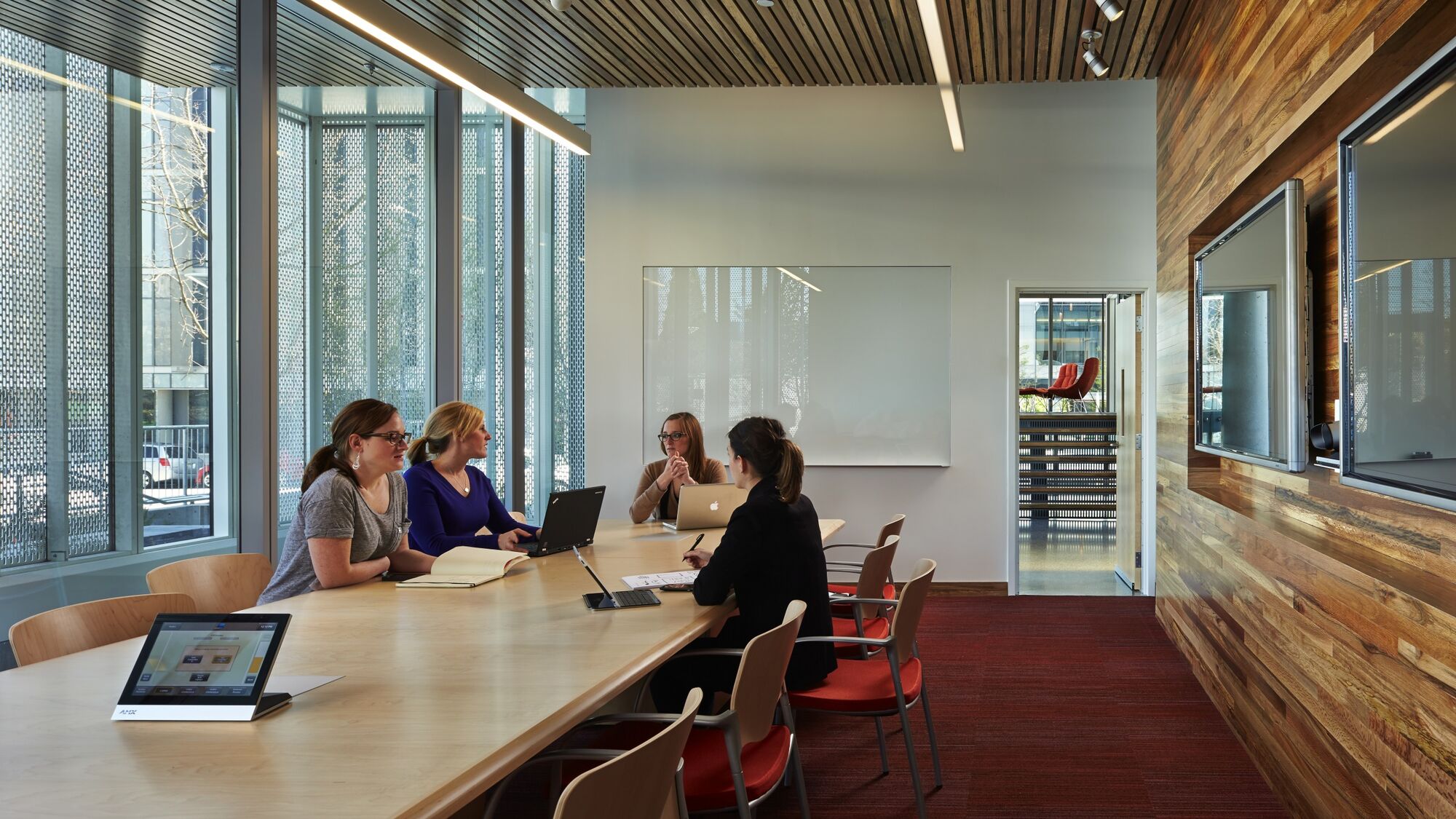 University of Washington Medicine
School of Medicine South Lake Union Campus Phase 3
A central hub for scientific discoveries.  
The University of Washington Medicine (UW Medicine) is one of the only health systems in the state of Washington with connections to medical education and research, upholding a mission to provide superior, safe, high-quality patient care rooted in date-driven research while leading the fields of medical care and medical science education across the Pacific Northwest and Montana. Ranked number one in the nation by U.S. News & World Report, the UW School of Medicine's program specializing in primary care provides training for doctors, scientists, and health professionals.
With over $1.3 billion in National Institutes of Health research grants, UW Medicine is committed to disease management and improving wellness through a collaborative biomedical community spanning 32 different academic departments. Further fueling these institutional goals, tremendous growth and innovation stemming from the biotechnology sector has sparked widespread momentum system-wide — culminating in the Phase 3 addition to UW Medicine's South Lake Union (SLU) campus. Broken into Phase 3.1, 3.2, and 3.3, this overarching project will add three new facilities total over the next 10 to 12 years, accommodating over 950 scientists.
Phase 3.1
Kicking off the project, Phase 3 began with the first building of the three new structures, setting the stage for the remaining two. Located on the block adjacent to the first two phases of the SLU project, the Phase 3, seven-story, 180,000 square foot research facility includes biotechnology labs and support spaces alongside an open-office floor plan and ample space for technician collaboration – equipping researchers with advanced medical equipment and tools to address critical health issues.
In addition, a tower was built on the construction site with a large podium housing infrastructure to accommodate future expansion as well as house the building engineering systems supporting Phases 1 and 2.

950+

scientists accommodated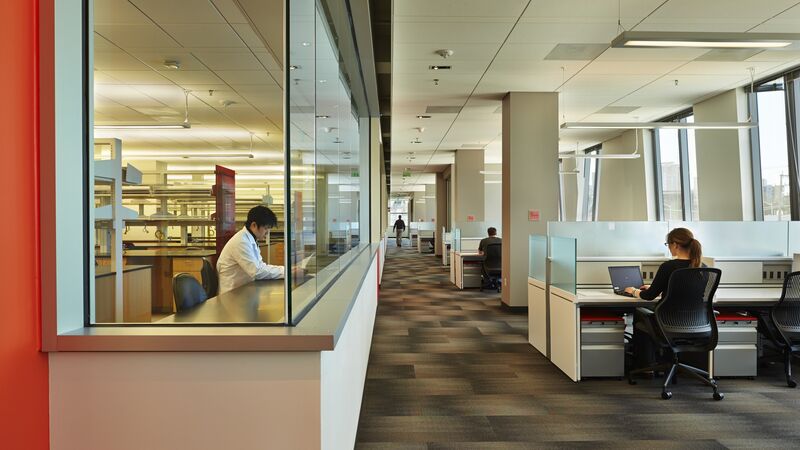 "

This third phase of UW Medicine's expansion at South Lake Union will allow us to bring together additional researchers from critically important areas and build upon the collaborative work of these scientific leaders in state-of-the-art facilities."
Phase 3.2
With the goal of uniting scientists from a variety of backgrounds, Phase 3.2 adds an eight-story, 165,000 square foot building with research labs, office and conference spaces, lab support space, break rooms, and a 150-seat auditorium. Targeting LEED Gold certification, this building also houses three medical centers – the Retina Clinic, the DOCE Clinic, and a UW Neighborhood Clinic.
Fostering scientific collaboration across multiple facilities and areas of study — such as Immunology, Rheumatology, Kidney Research, and Reemerging Infectious Diseases — the SLU campus unites the Institute for Stem Cell and Regenerative Medicine, the Center for Lung Biology, the Diabetes & Obesity Center of Excellence, and the Mitochondria and Metabolism Center.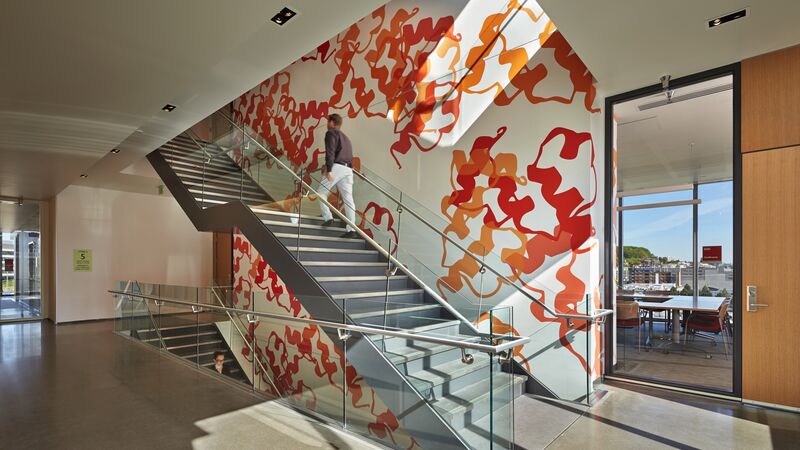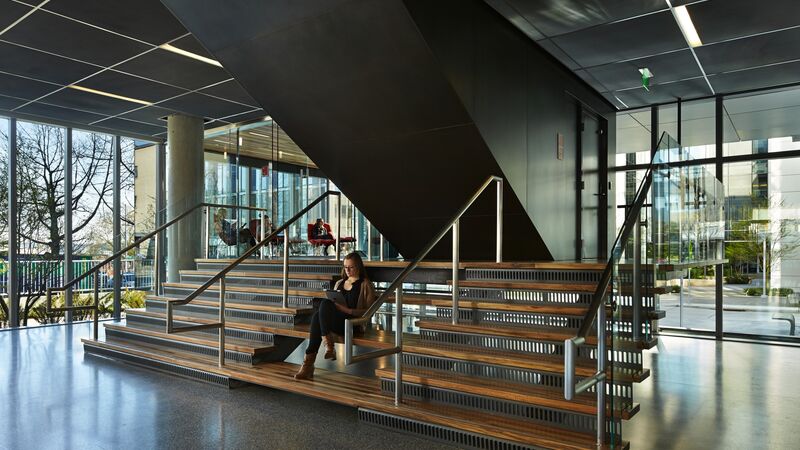 Providing mechanical, electrical, piping/plumbing, information technology design, and lighting design, AEI's collaborative approach encouraged more fruitful decision-making among project stakeholders, adhering to a targeted budget, and maximizing energy efficiency.
In semblance with Phase 2, AEI employed high efficiency boilers, heat recovery chillers, exhaust air energy recovery, a rainwater cistern, and lighting controls – and planned for future chilled beams – emphasizing UW Medicine's sustainability goals. In efforts to provide the most synergistic environment, AEI's technology team integrated information, lab monitoring, and audiovisual technologies into the detailed design for both towers.