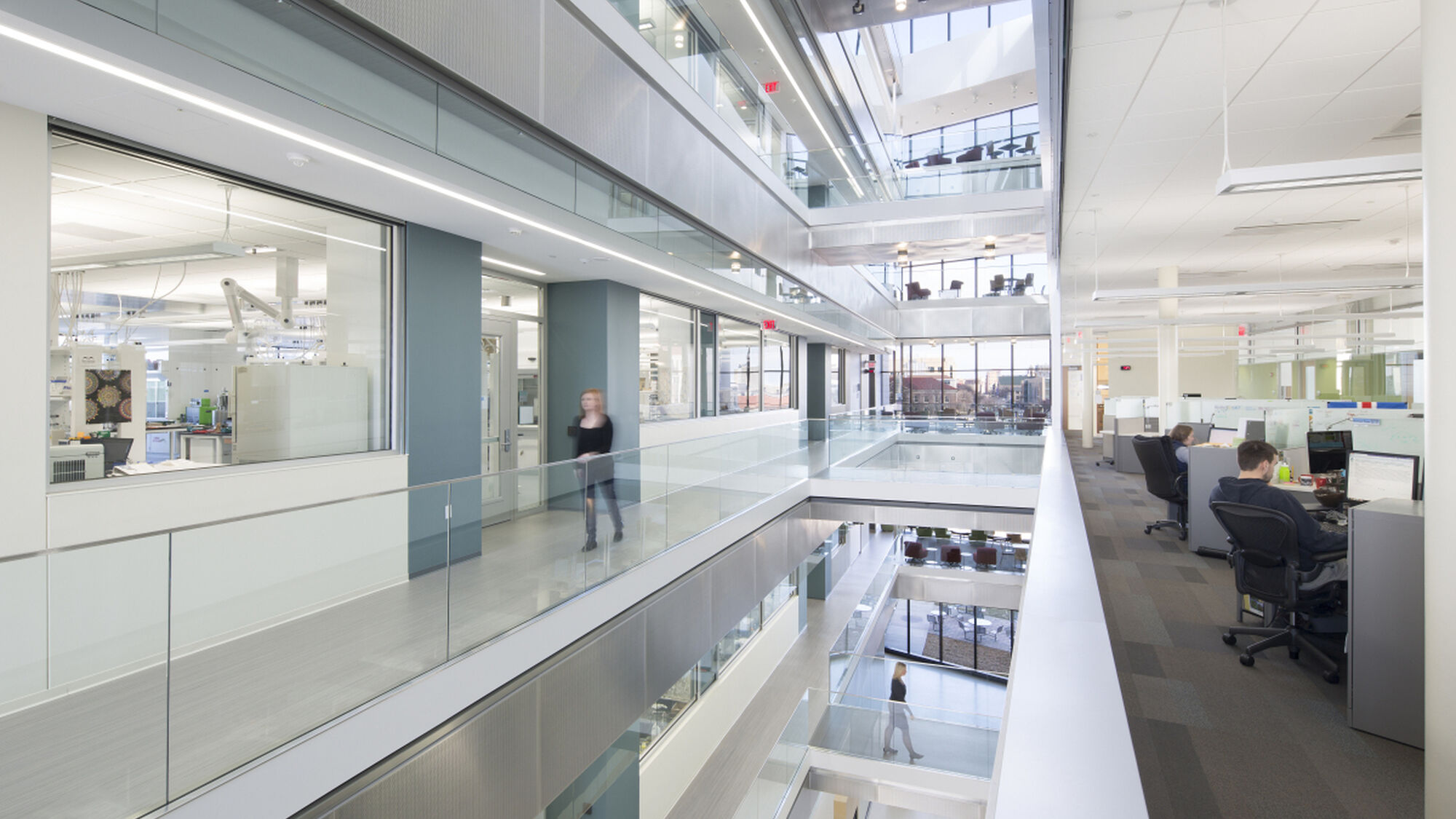 University of Wisconsin-Madison
Wisconsin Energy Institute
Parallels become synergies for integrative energy research
Dedicated to research in clean-energy technologies, the Wisconsin Energy Institute (WEI) is a new kind of integrative organization working to complete the energy source/distribution/demand equation.
Its new, five-story building serves as a metacenter providing an interactive forum to exchange ideas on energy issues — focusing, integrating, and transferring knowledge to better understand challenges and identify needs in energy resources, technology, and sustainability.
The University of Wisconsin is a global leader in energy-related education, research, and service activities. WEI's goal is to establish cross-disciplinary connections and collaborations so these centers of excellence can work together effectively and synergistically in identifying strategies for clean, efficient energy as a vehicle for the continued growth of the U.S. and world economies.
The WEI building is sited prominently on UW's central thoroughfare, overlooking the engineering campus and adjacent to Camp Randall Stadium grounds — its identity unmistakable with a conspicuous PV array and energy use displays.
The distinctive traffic-facing glass prow of the building maximizes daylighting deep into the facility's central light well circulation space.
52

%

less energy use than code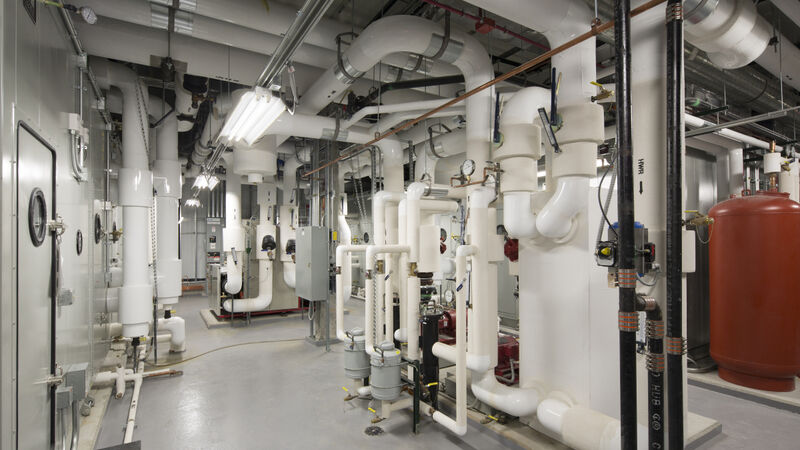 "

A flexible lab environment with open, collaborative spaces is fundamental to developing cross-discipline discoveries into viable applications. This facility positions the Wisconsin Energy Institute to do just that."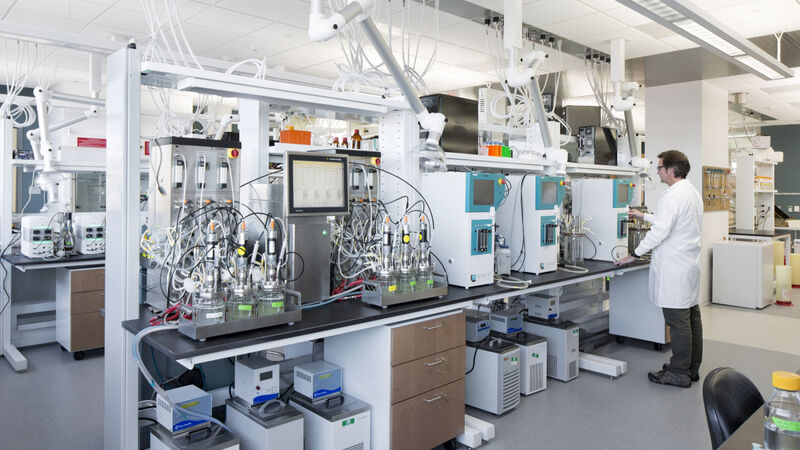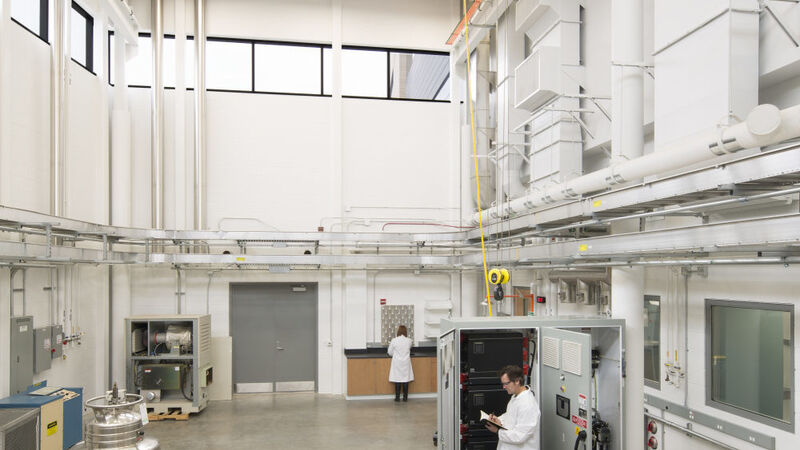 Half of the building's 107,000 square feet is dedicated to laboratory space that is itself subject to research of laboratory energy-efficiency optimization. The wet and dry laboratories have a flexible plug-and-play design allowing research teams to easily reconfigure their workspace for new projects or collaboration.
Sustainable features of the building include five PV arrays on two rooftop levels; a heat recovery system with a glycol heat reclaim module and 20-ton heat pump chiller system; and, chilled beam technology throughout office areas.