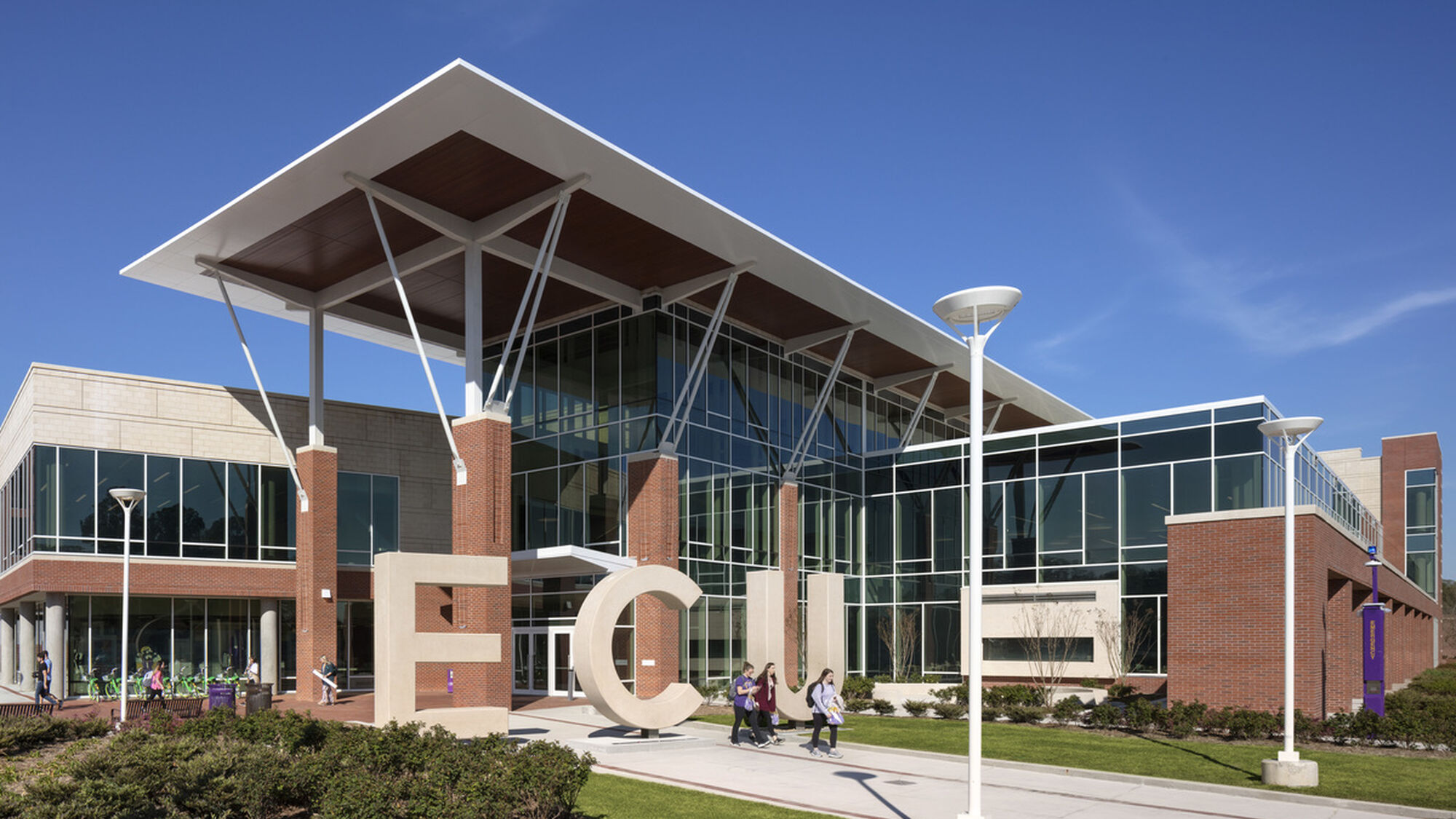 News & Announcements, Professional Culture
MEP Designers Engage Students in Immersive Campus Tour
AEI mechanical, electrical, and piping/plumbing (MEP) engineering designers Jeremy McKee and Chris Denton recently met with East Carolina University (ECU) undergrads in Greenville, North Carolina, to provide an interactive tour of the institution's latest building addition — the Main Campus Student Center, or student union.
Fostering an immersive, hands-on learning experience, this engaging event provided students enrolled in ECU's design program an opportunity to discover behind-the-scenes insight into the building's creation — from interior design to site utilities.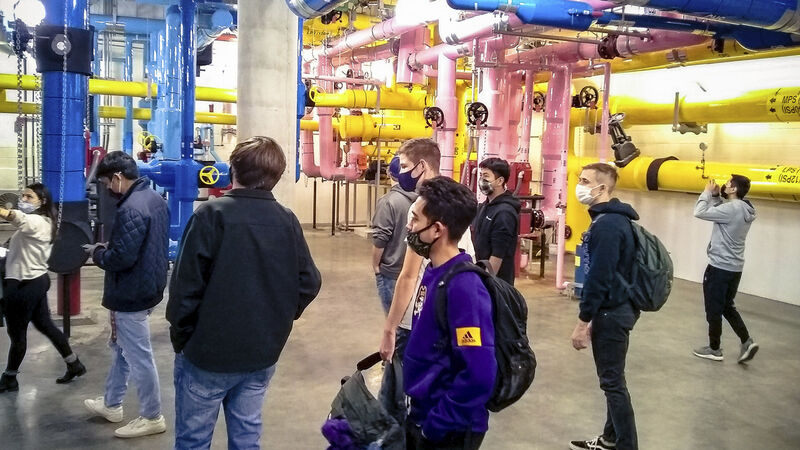 Throughout the tour — which included both the student center/union and its corresponding central utility plant — Jeremy and Chris showcased the varying components associated with the project's engineered systems and how they coordinate with the architectural elements as part of a holistic design. Students further discovered details regarding the drawing package process, in addition to some fun building facts:
In the wake of Hurricane Matthew in 2016, approximately 957,000 gallons of water had to be pumped out of the excavated site and more than 223 miles of wire had to be pulled.
The primary distribution pumps can fill up to 75 bathtubs of water in under one minute.
The completed facility features over 15 miles of mechanical and piping/plumbing.
The facility features enough glass to cover an entire football field.
Over 10 miles of radiant floor tubing was used.
With the goal of generating excitement among students interested in architecture, engineering, and construction (AEC), events like this help students connect their academic learning to real-world career applications — giving them a glimpse of the opportunities that lie ahead after graduation.
Reflecting a firmwide emphasis on community outreach, Jeremy and Chris serve as advisory committee members for ECU's design program, offering their expertise and guidance in helping align curriculum with emerging AEC trends and technologies and providing ongoing engagement opportunities.