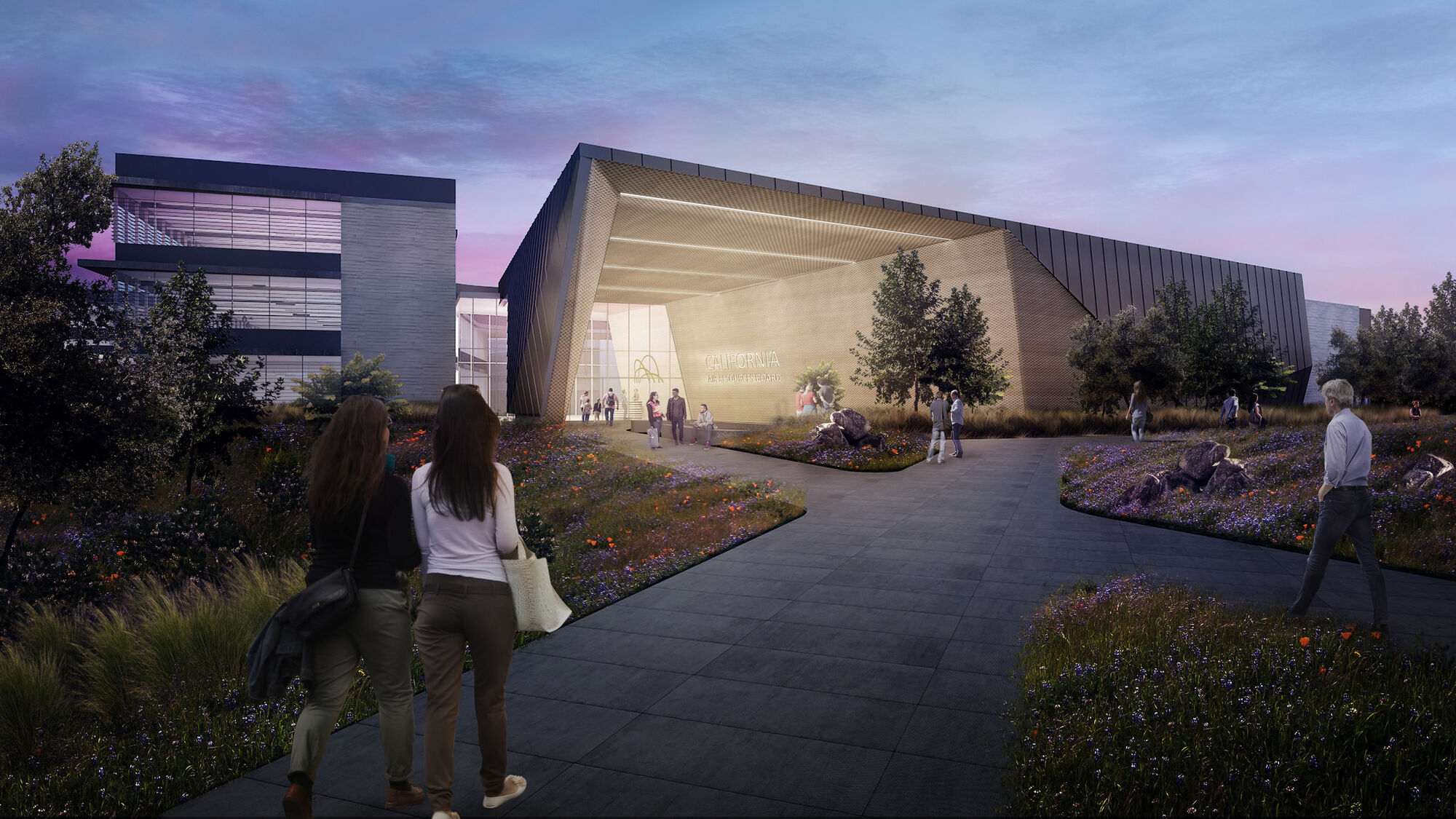 Articles & Presentations, Innovation, News & Announcements
New Project Profile: California Air Resources Board
$368 Million Southern California Consolidation Project for California Air Resources Board Awarded to Design-Build Team of Hensel Phelps | ZGF | Affiliated Engineers, Inc.
New State-of-the-Art, Zero Net Energy Facilities for Emissions Testing and Research to Open in 2021
RIVERSIDE, Calif., February 7, 2018 – The Department of General Services (DGS) has awarded the new Southern California Consolidation project for the California Air Resources Board (CARB) to the design-build team of Hensel Phelps, ZGF, and Affiliated Engineers, Inc. The $368 million, 380,000-square-foot, 19-acre project will be located in Riverside near the University of California, Riverside campus. The new facility will be one of the largest and most advanced vehicle emissions testing and research facilities in the world. It will also be the largest true zero net energy facility of its type in the world — producing much more energy than it uses.
"Hensel Phelps is excited for the opportunity to partner with both DGS and CARB to help realize this new, one-of-a-kind Southern California facility. It will provide a sustainable, zero net energy home for CARB that enhances the experience of their employees and surrounding community for years to come," Hensel Phelps Director of Operations, Chris Chacon.
The facility and campus will be designed and built to reach the highest possible levels of measured sustainability, with the intention to achieve LEED Platinum certification from the U.S. Green Building Council and will also meet California's CALGreen Tier 2 threshold for overall sustainability and energy efficiency.
"Our core values are based on making a difference by enhancing the places people work and live, while creating a more sustainable built environment," said Ted Hyman, managing partner at ZGF. "It is an honor to work with CARB, an organization that shares our commitment to the environment by improving air quality not only in California but by example, for the entire world."
The unique design will provide a seamless consolidation and integration of the office program into a three-story, pinwheel-shaped building that will offer vertical connectivity to increase proximity between offices and horizontal connectivity with testing areas, support space, and laboratories, resulting in greater flexibility and interaction. This pinwheel concept creates a Central Command Control area that forms the nexus of the new CARB campus. The high-performance campus will feature abundant open and green spaces, as well as nature walks for al fresco breaks and informal meetings alike.
"CARB leads, the world follows," stated Affiliated Engineers principal Dave Sereno. "The context of this testing facility is high energy usage and precision measurements. By accepting the challenge of zero net energy for such a building, CARB sets a standard for the world. It is a privilege for Affiliated Engineers to be a part of this project."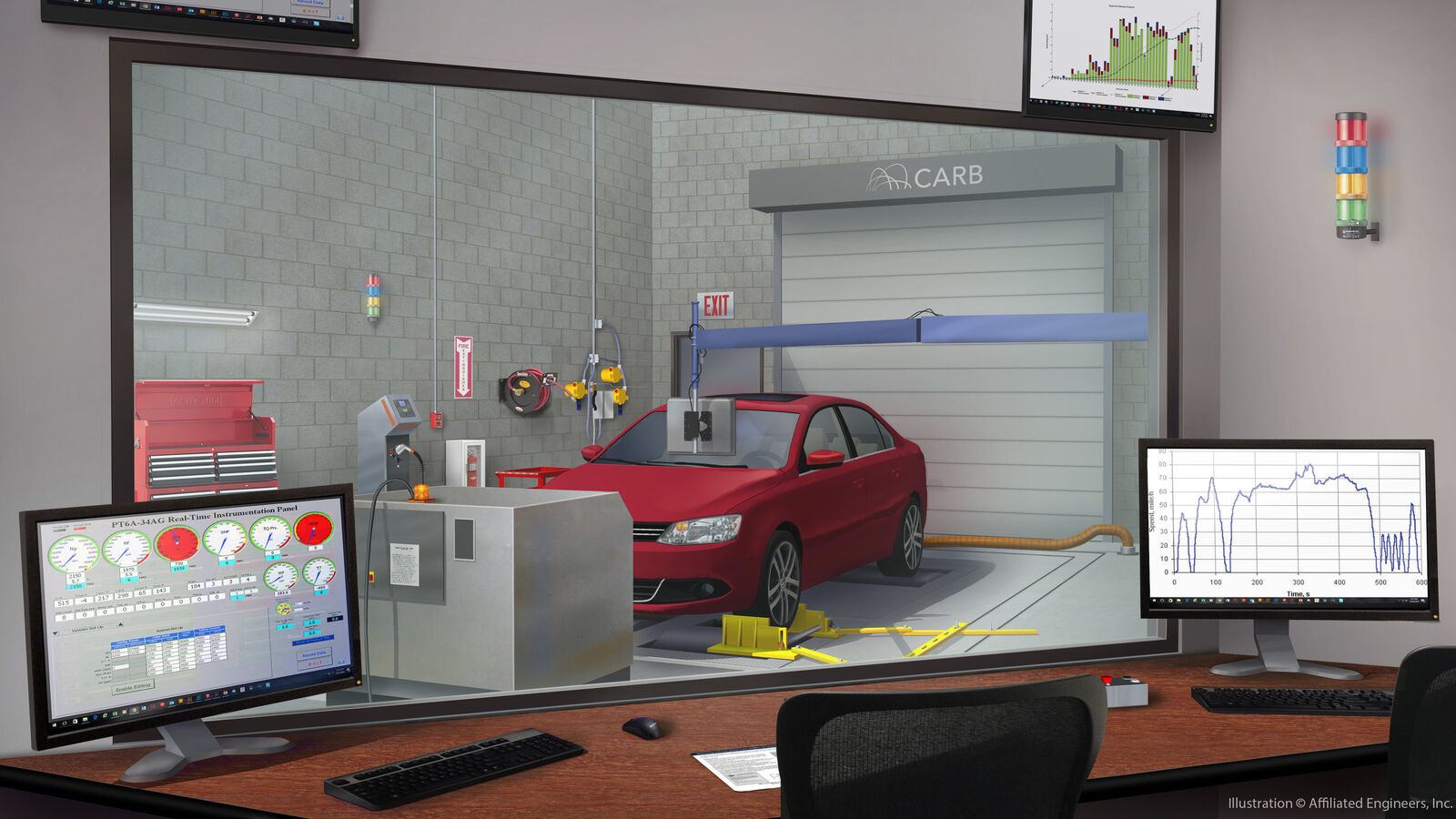 About the California Air Resources Board (CARB)
The California Air Resources Board consists of 16 members. Twelve are appointed by the governor and confirmed by the state Senate. The 12 members include five who serve on local air districts, four experts in fields that shape air quality rules, two public members and one, the chair, who serves as the only full-time member. The other four include two who represent environmental justice communities (one appointed by the Senate and the other by the Assembly) and two nonvoting members appointed for legislative oversight, one each from the Senate and Assembly. CARB's mission is to promote and protect public health, welfare, and ecological resources through effective reduction of air pollutants while recognizing and considering effects on the economy. The CARB oversees all air pollution control efforts in California to attain and maintain health-based air quality standards.
About the Hensel Phelps | ZGF | Affiliated Engineers Design-Build Team
Celebrating more than 80 years in construction, Hensel Phelps is recognized as one of the premier general contracting firms in the United States since 1937, specializing in planning, building, and managing facilities in every building sector, including healthcare, aviation, higher education, federal, and justice. Hensel Phelps has been an engaged community partner in the Los Angeles, Orange County and San Diego markets for over 30 years.
ZGF is a design firm with an intentionally diverse portfolio, including healthcare and research facilities, academic buildings, mixed-use developments, corporate campuses, museums, transportation facilities, and eco-districts. A practice with more than 600 professionals and offices in Portland; Seattle; Los Angeles; Washington, D.C.; New York City; and Vancouver, British Columbia; we have an ethos of collaboration, design excellence, stewardship of our natural and built environment, and exceptional client service. In addition to receiving more than 1,000 design awards, ZGF has been honored with the American Institute of Architects' highest honor, the Architecture Firm Award, and was ranked in Architect Magazine's Top 50 architectural firms list as the No. 1 firm overall and for sustainability in 2016, and the No. 1 firm for sustainability again in 2017.
Affiliated Engineers
Ranked as the No. 1 Science & Technology engineering firm in the U.S. (BD+C MEP Giants), Affiliated Engineers, Inc. is a leading U.S.-based multidisciplinary consulting engineering firm that plans, designs, and delivers high-performance engineered systems for technically complex building and utility infrastructure projects. Integrating the work of over 640 employees spanning 16 offices in the U.S. and England, Affiliated Engineers has received 14 R&D Magazine Lab of the Year Awards. The firm specializes in the industrial test and manufacturing, research, energy production and distribution, higher education, healthcare, mission-critical, and sustainability markets. Affiliated Engineers emphasizes sustainability and environmental stewardship in their work as implicit priorities of high-performance design demonstrated by 235 LEED-rated projects.