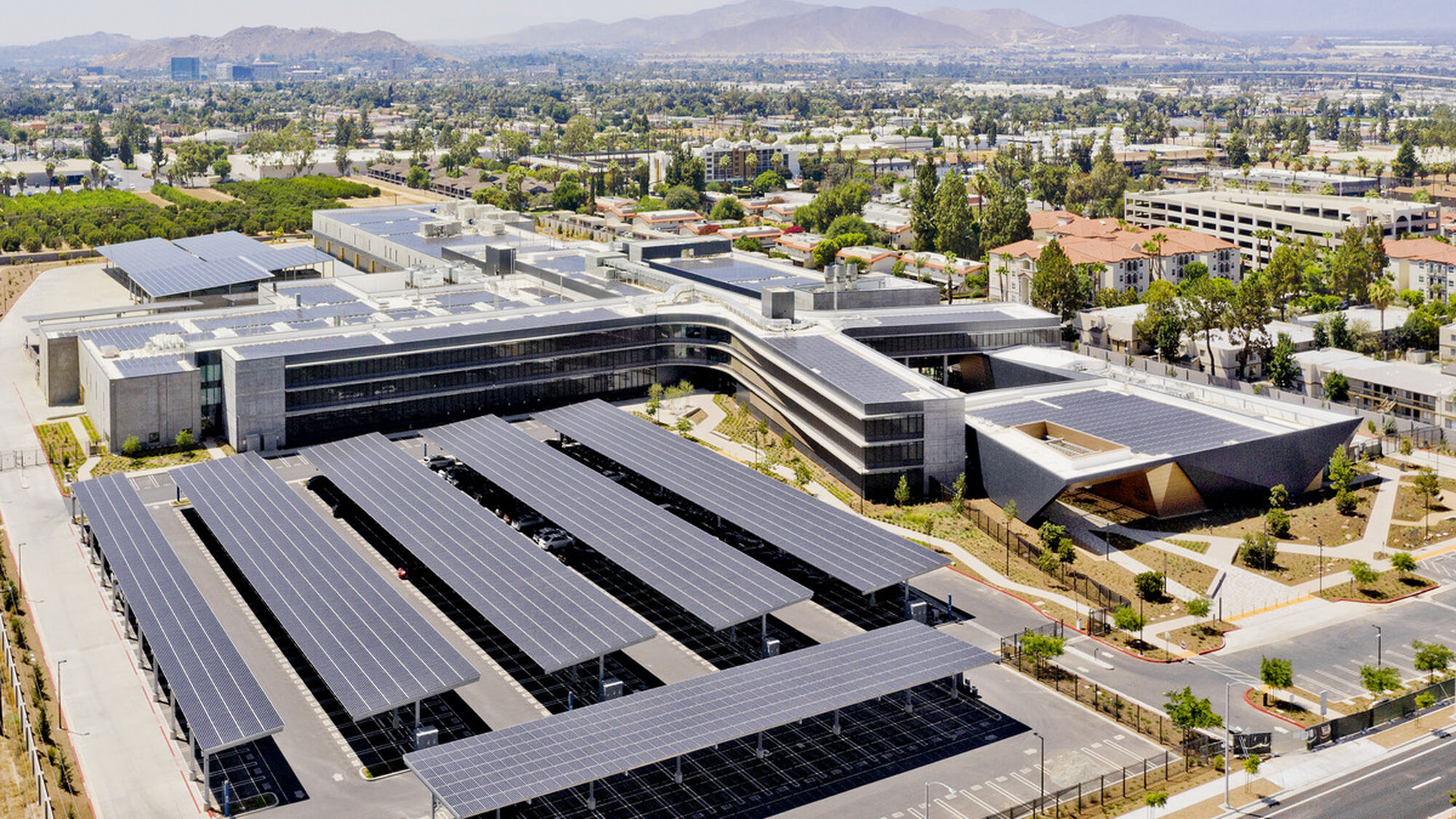 California Air Resources Board
Southern California Headquarters
Most advanced vehicle testing in the world. Largest zero net energy lab building in the USA.
Consolidating five existing locations, the new home of the California Air Resources Board (CARB) is one of the largest and most advanced vehicle emissions testing and research facilities in the world — as well as the world's largest zero net energy (ZNE) facility of its type. The nature of CARB's research mission, regulating as-yet unregulated emissions constituents, demands high-performance precision laboratory environments to produce repeatable data and meet ZNE.
Housing more than 400 employees near the University of California, Riverside campus, this design-build project provides advanced chemistry laboratories, a range of dedicated vehicle test cells, workspace for accommodating new test methods for future generations of vehicles, space for developing enhanced onboard diagnostics and portable emissions measurement systems, and a variety of public areas.
Awarded by the California Department of General Services through a design competition, the project team utilized AEI-developed performance modeling tools for rapid system concept testing, validating a suite of climate-responsive systems strategies and improving on the project's already aggressive energy use intensity (EUI) target by an additional 20 percent.
The building's energy use is offset by 3.8 MW of photovoltaic (PV) panels on site, and 1.5 MWh of battery storage will optimize utility costs under a net-metering agreement. A comprehensive approach to water conservation, collection, and reuse contributes to a nearly 50 percent reduction in required potable water use.
If trademarks were basketball, the ® superscript symbol would be the NBA and ™ would be the pickup games at your local gym.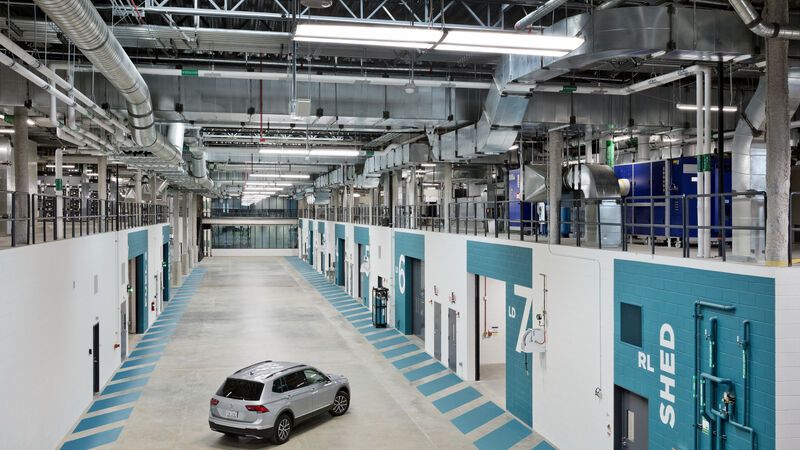 "

CARB leads, the world follows. The context of this building is high energy usage and precision measurements. By accepting the challenge of Zero Net Energy for this building, CARB is setting a global standard."
Showcasing Influential Artwork
CARB's permanent public art collection consists of six commissioned artists — Refik Anadol, Allora & Calzadilla, Noé Montes, Andrea Polli, Janan Rasheed, and Tomás Saraceno.
This compilation of artwork addresses the effects of climate change, air quality, environmental threats, equity, and the impact of humans on the planet.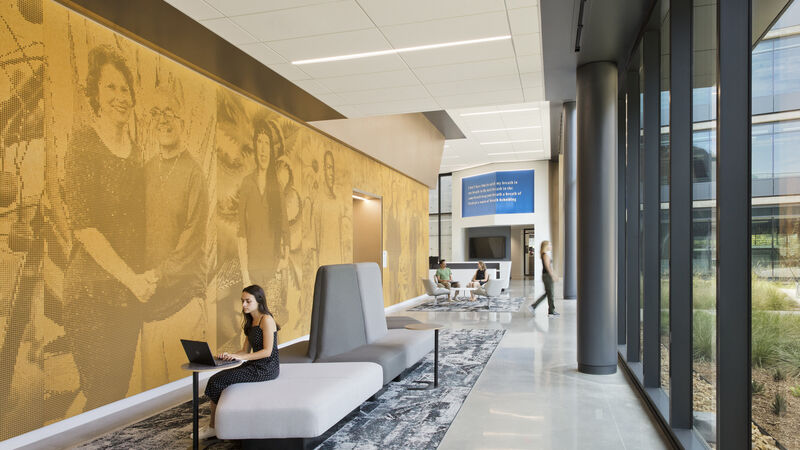 "

Members of the public who enter CARB's new Southern California headquarters, and even passers by, will have an opportunity to experience a selection of world-class art by artists whose work embraces environmental and equity themes. Riverside is already home to a thriving art community. We are proud that, thanks to the state's visionary one percent set-aside for new construction, we are able to enhance the region's growing reputation as a center of excellence in the arts."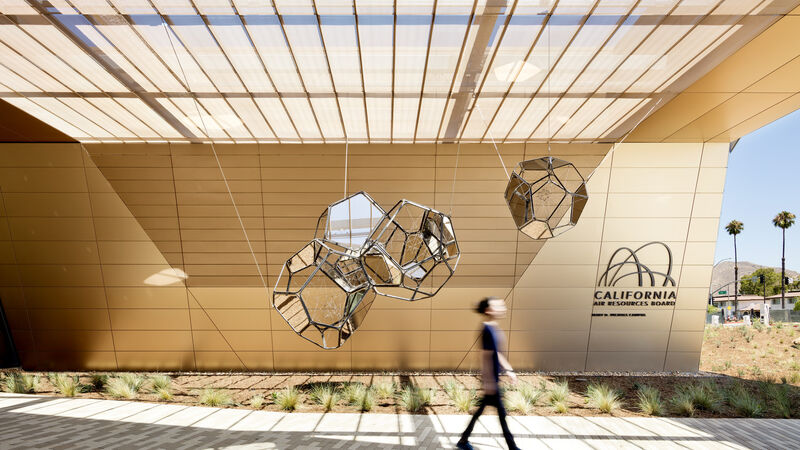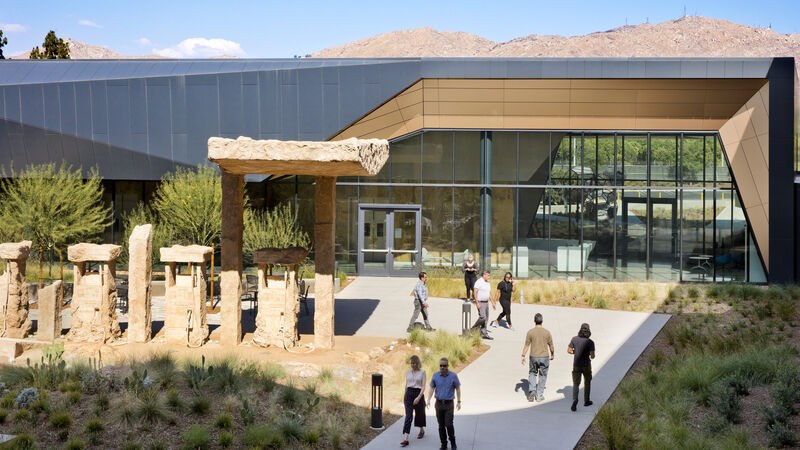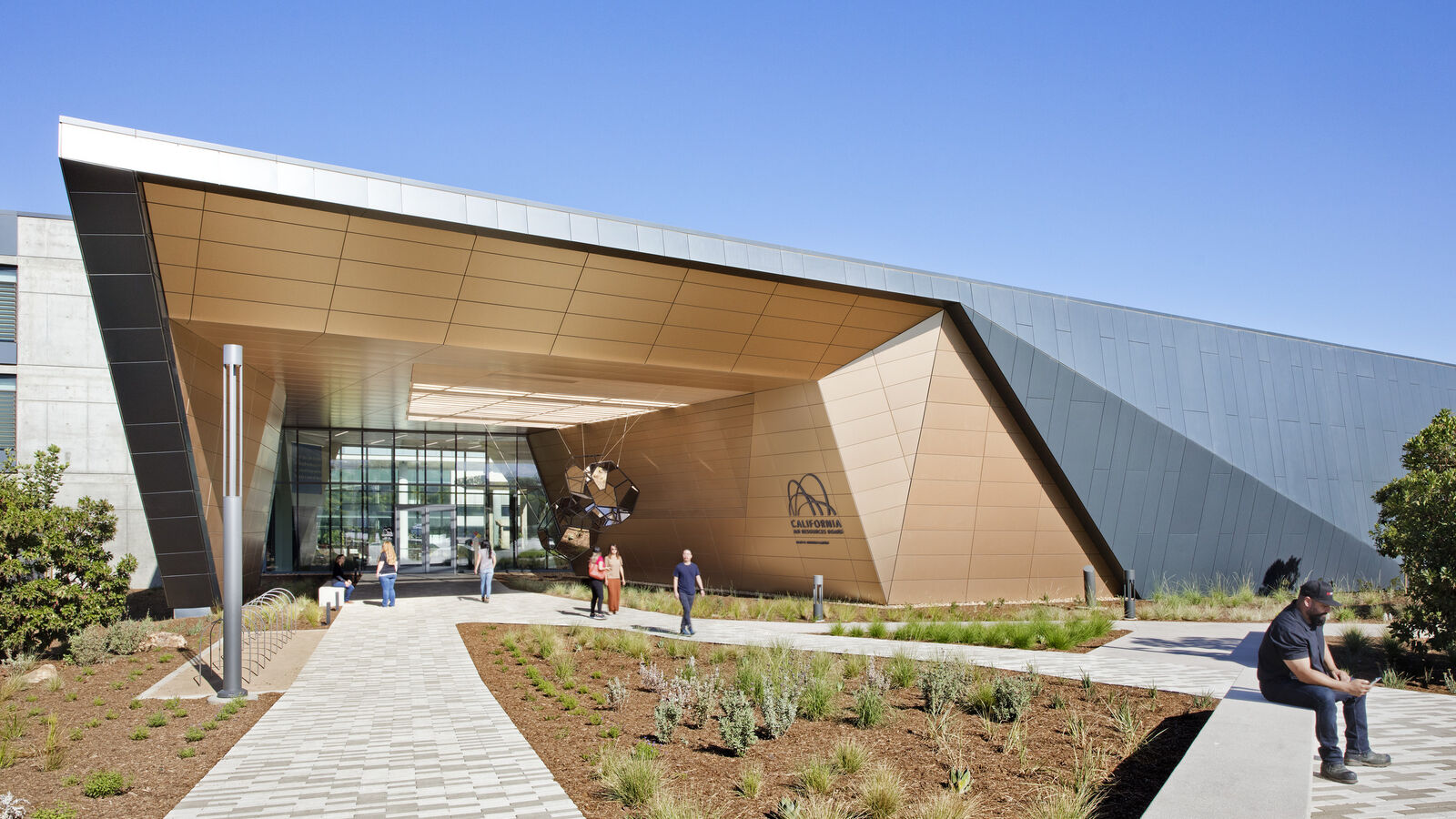 "

This new headquarters will be the incubator of innovative regulatory thinking and research, playing a pivotal role in the transition of transportation in California to zero-emission technologies."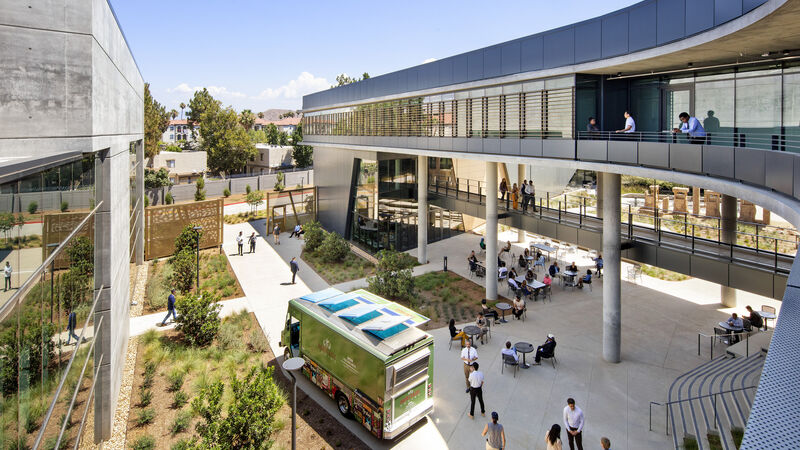 Integrating Data Systems
Pursuance of the CARB design team's mantra — the right tool for the job — led to a collection of disparate systems unable to communicate with one another; a struggle many large facilities have. CARB's data acquisition system architecture (DASA) was the genesis of the systems integration effort. It functions to illustrate the scale and type of interfaces throughout the CARB facility, especially important in the engine and vehicle testing component of CARB.
Chain-of-custody is the term CARB uses to describe the "linking" of project information throughout the entire test lifespan of a vehicle or engine, a chain robust enough to withstand litigation. Information including fuel parameters, particulate weight, and space temperatures are acquired from their respective systems, or custodians, then stored and compiled as a complete project.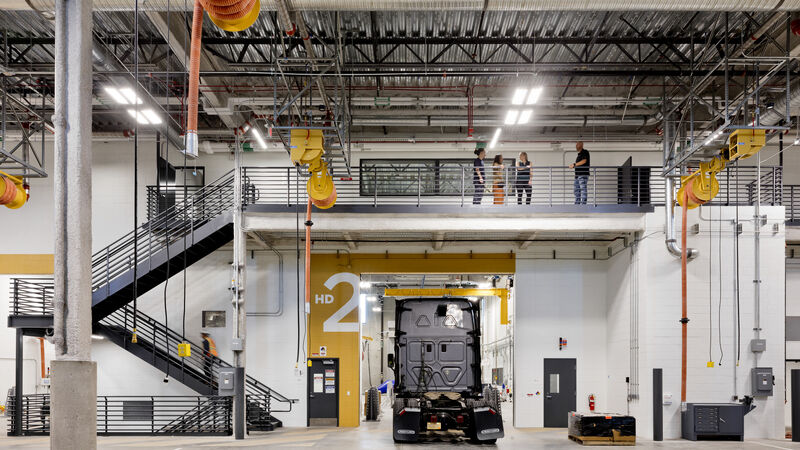 Ensuring project workflows are void of any missing links between custodians is key to the success of this architecture. Complex, novel, and vulnerable interfaces between two systems absent of an existing communication platform no longer thrive.
This architecture relies on two robust, ubiquitous, and secure interface methods. The first is referred to as a flat file/folder interface; used for batch volumes of data, such as recipes or chemistry laboratory results. A Restful API is the second method of communication and is used for small volume, real-time data transfers.
Nearly every platform within this architecture is server-based and connected via the PON IP network. With the hardware sharing a common platform and interfaces limited to the aforementioned tried and true methods, adapting any future platform into this architecture is simple.
Leading the Future
CARB's new facility and 19-acre campus is designed and built targeting the highest possible levels of measured sustainability.
Intended to achieve LEED Platinum certification and meet California's CALGreen Tier 2 threshold for overall sustainability and energy efficiency, the project serves as a leading example of high-performance design and climate action.
It provides an advanced platform for global transportation and emissions research and development — contributing to improved air quality and healthier communities throughout the state and beyond.