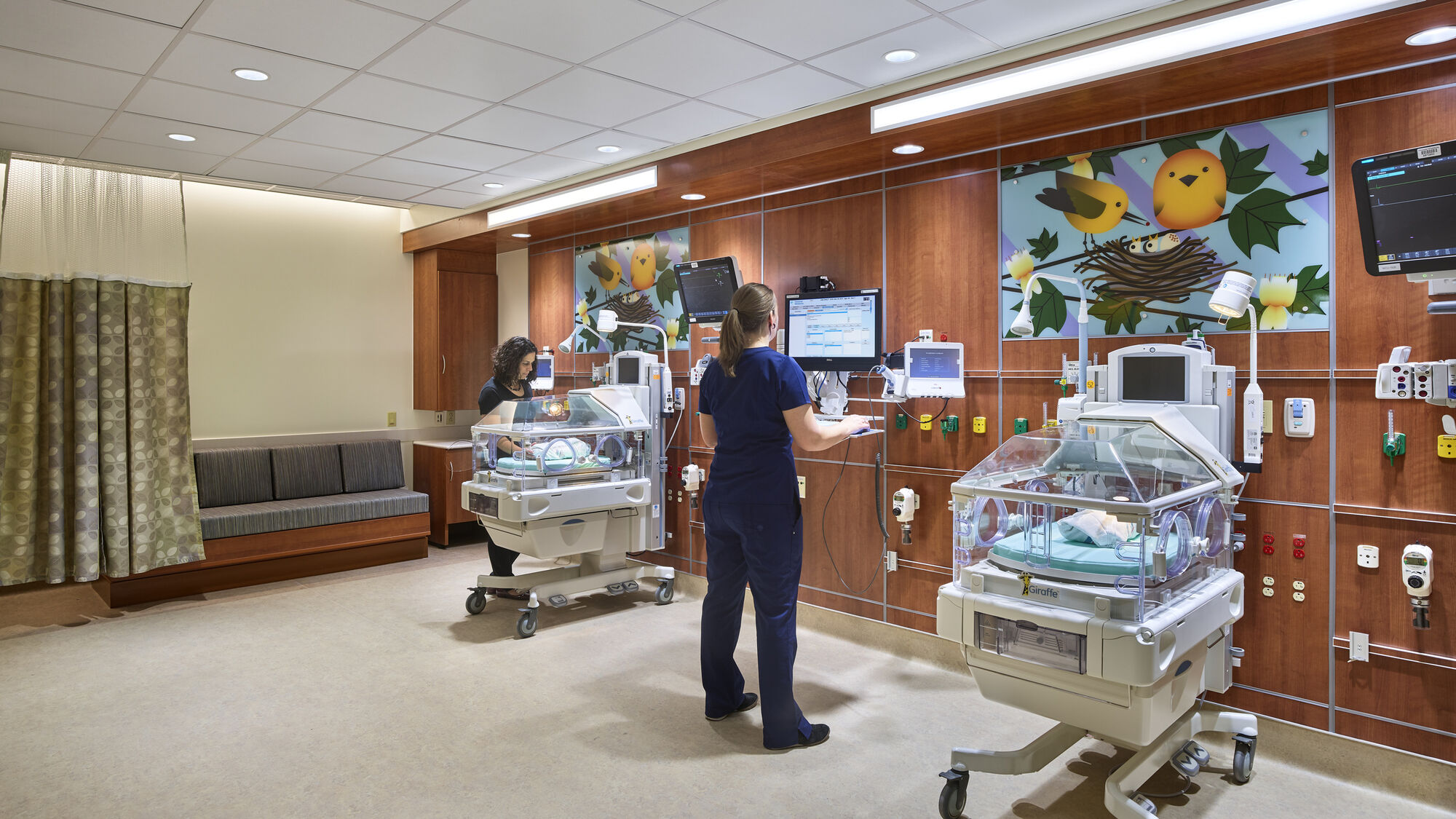 Innovation, News & Announcements
Pivotal Lighting Design's Lauri Tredinnick Published in IES Research Journal
We are excited to announce Lauri Tredinnick, studio leader of Pivotal Lighting Design, AEI's in-house architectural design studio, has recently been published in LEUKOS, the official journal of the Illuminating Engineering Society (IES).
A co-author collaboration with researchers from the Pacific Northwest National Laboratory, the published article, Lighting System Control Data to Improve Design and Operation: Tunable Lighting System Data from NICU Patient Rooms, provides an in-depth analysis and exploration of Pivotal Lighting Design's work on the Kentucky Children's Hospital's neonatal intensive care unit (NICU).
Part of the University of Kentucky Medical Center, the Kentucky Children's Hospital NICU renovation and expansion incorporates innovative lighting design strategies, including a tunable lighting system, to reinforce circadian cycles in newborn patients.
Focusing on the lighting system control data collected from five NICU patient rooms, the IES research article outlines how detailed analysis can inform new opportunities for improving both design and patient outcomes.
*Fifty (50) free copies of the article available for download via link.