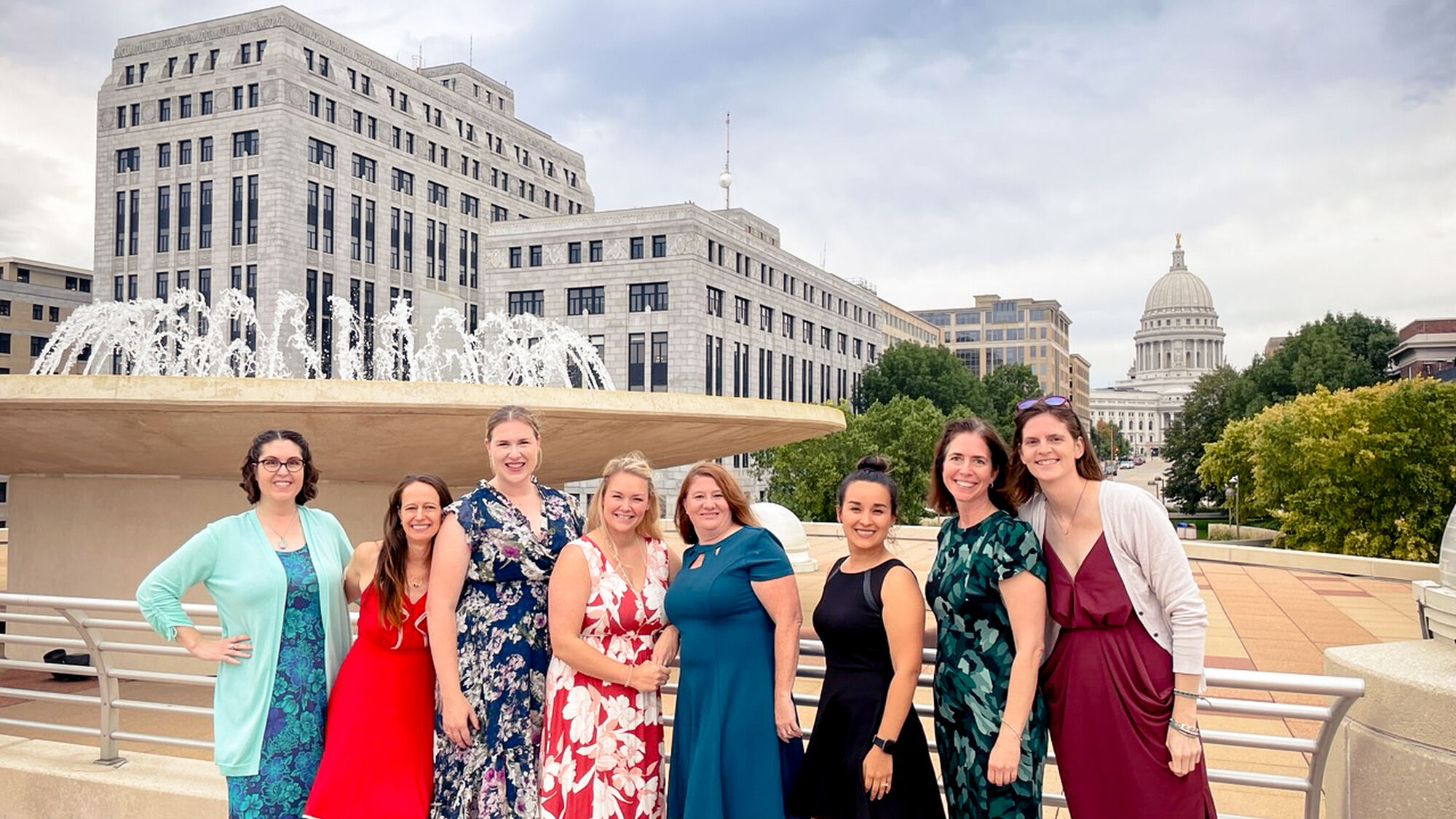 News & Announcements, Professional Culture
Supporting Local: AEI Attends AIA Wisconsin Design Gala & Wisconsin Women's Health Foundation Anniversary Celebration
This past weekend presented unique opportunities to celebrate local design impact throughout the state of Wisconsin, with multiple AEI Madison team members attending:
Wisconsin Women's Health Foundation 25th Anniversary Celebration (Madison)
AIA Wisconsin Design Awards Gala (Milwaukee)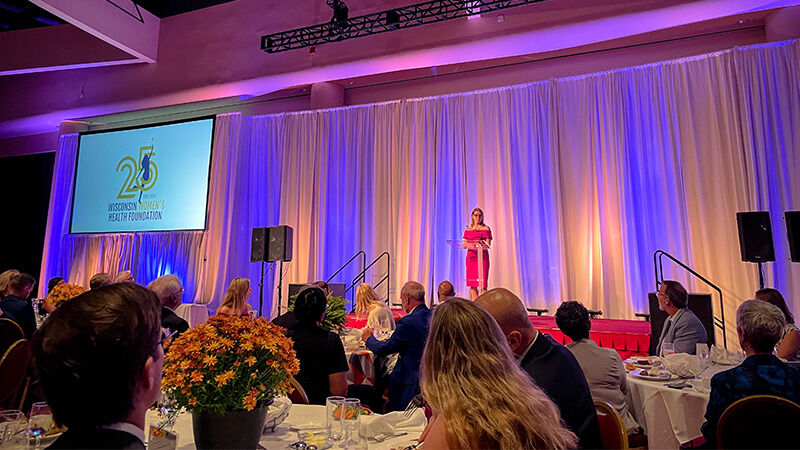 Wisconsin Women's Health Foundation
Celebrating 25 years of supporting women and families through vital health services, education, and outreach, the Wisconsin Women's Health Foundation (WWHF) held its Party on the Rooftop anniversary event at the iconic Monona Terrace in downtown Madison last Saturday night.
AEI was a proud sponsor of the event, which included a moving presentation by Tommi Thompson, executive director of WWHF, highlighting the organization's many accomplishments and impact over the past 25 years.
AIA Wisconsin Design Awards Gala
Held in Milwaukee Friday night, AIA Wisconsin held its second annual Design Awards Gala highlighting outstanding design and architectural excellence throughout the state. With sixty total entry nominations, Promega Corporation's Kornberg Center was announced as one of just four Honor Award recipients.
This AEI project — a collaboration with SmithGroup, RAMLOW/STEIN Architecture + Interiors, and Pivotal Lighting Design — supports next-generation life science innovation in a high-performance facility that reduces environmental impact while maximizing occupant comfort.