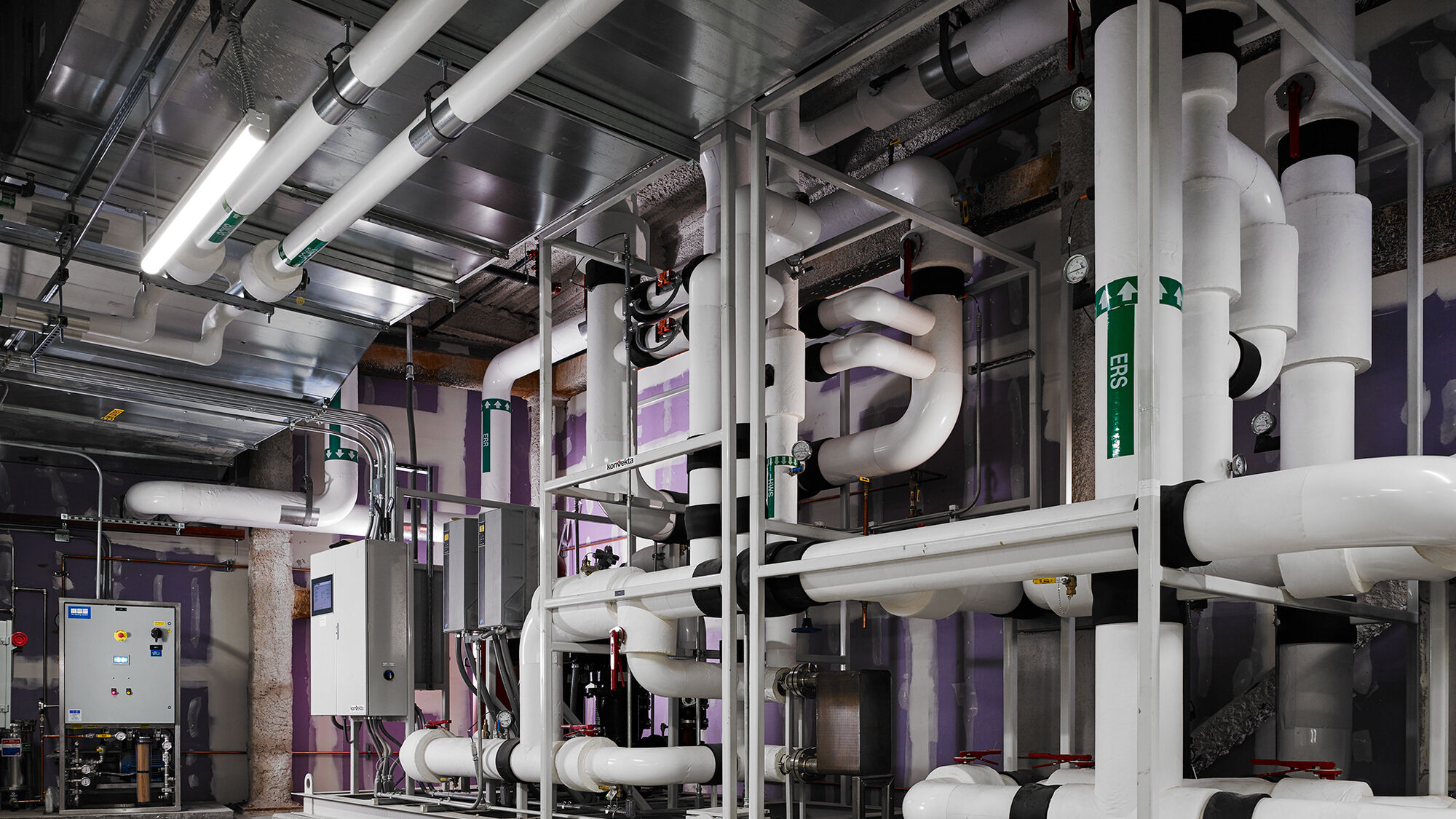 Arizona State University
Biodesign Institute Building C
Half the energy, twice the space.
Arizona State University's (ASU) Biodesign Institute Building C is a new, multi-functional research facility designed to expand the University's portfolio of laboratory space, attracting high-level research and researchers.
ASU gave the design team a goal to be at least 50% more efficient than their campus research facility EUI average. To help meet that goal, AEI used proven variable volume control strategies in a new energy-saving application for chilled beams, lab exhaust, and high-performance fume hoods. In addition to decoupling ventilation and cooling via chilled beams, AEI's high-performance design combines general and lab exhaust.
By capitalizing on public spaces and core facilities in adjacent buildings, twice the space in Building C can be allocated for research and collaboration. Following a linear equipment room configuration, a neighborhood organization of flexible labs is supported by cascading ventilation strategy.
The facility provides high-quality wet lab space for chemistry, engineering, and the biological sciences, enhancing interdisciplinary research from the College of Liberal Arts and Sciences, Ira A. Fulton Schools of Engineering, and the Biodesign Institute. The basement level of Building C houses the world's first Compact X-Ray Free-Electron Laser, with environmental criteria of +/- 2.5% RH and +/- 0.4°F.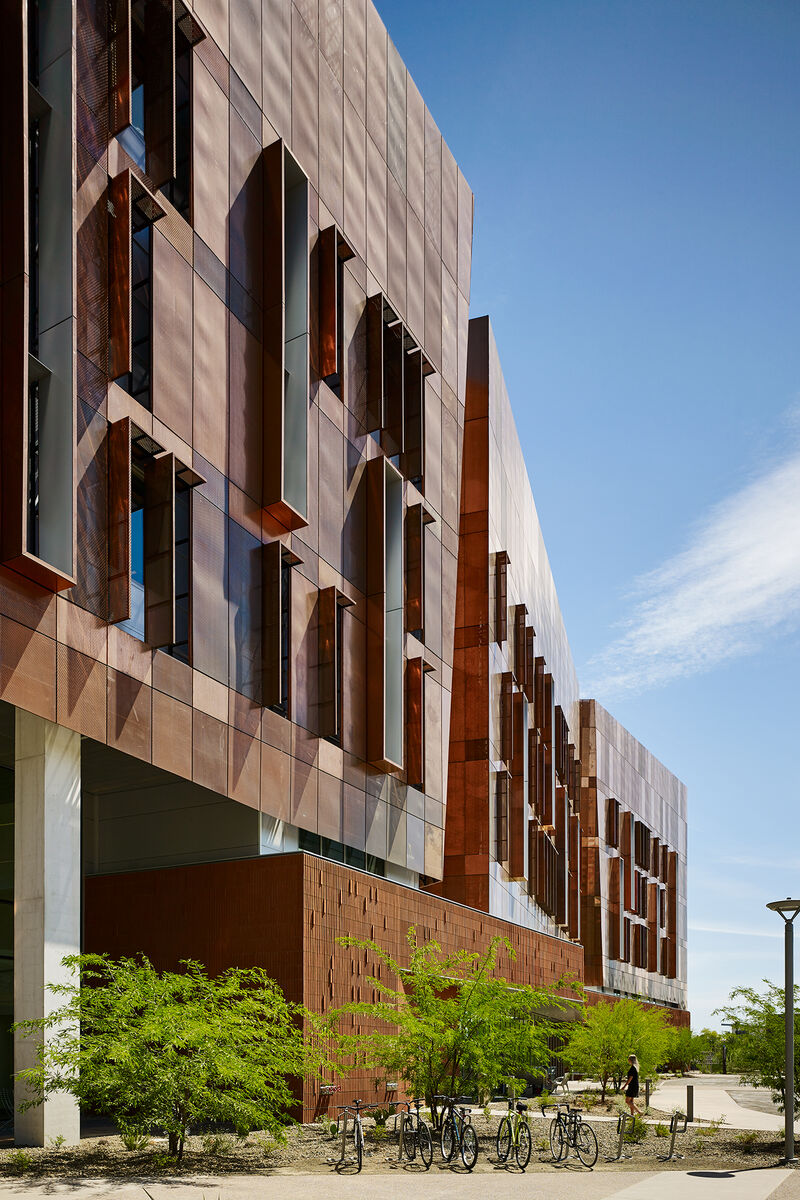 159

kBtu/sf/yr EUI average
"

With the addition of Biodesign C, we will have nearly 700 scientists of all kinds working together to find creative and clean solutions for energy, air and water. We will invent new diagnostics and treatments that are accessible and affordable, and in some cases, we expect to be able to halt disease before it even begins."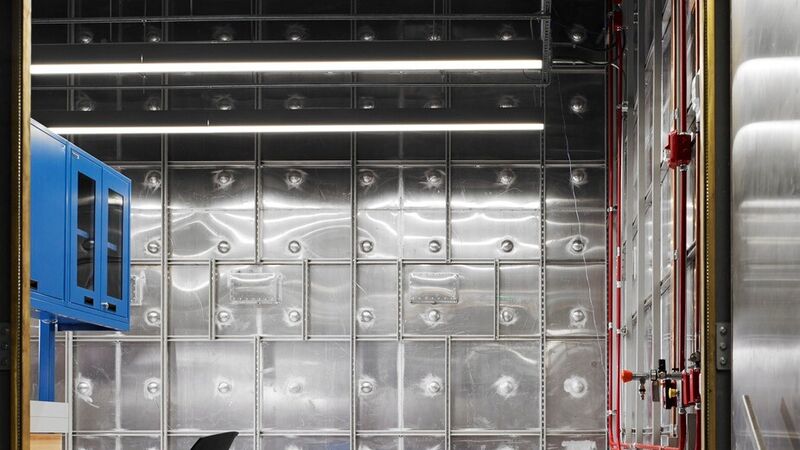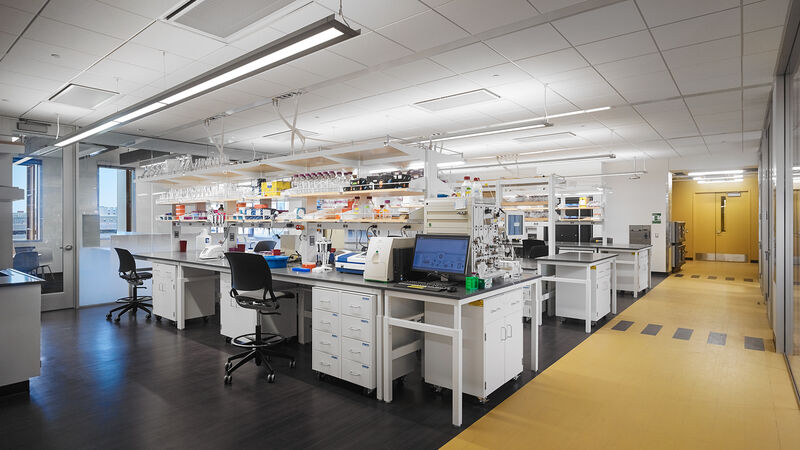 50

%

more efficient than average