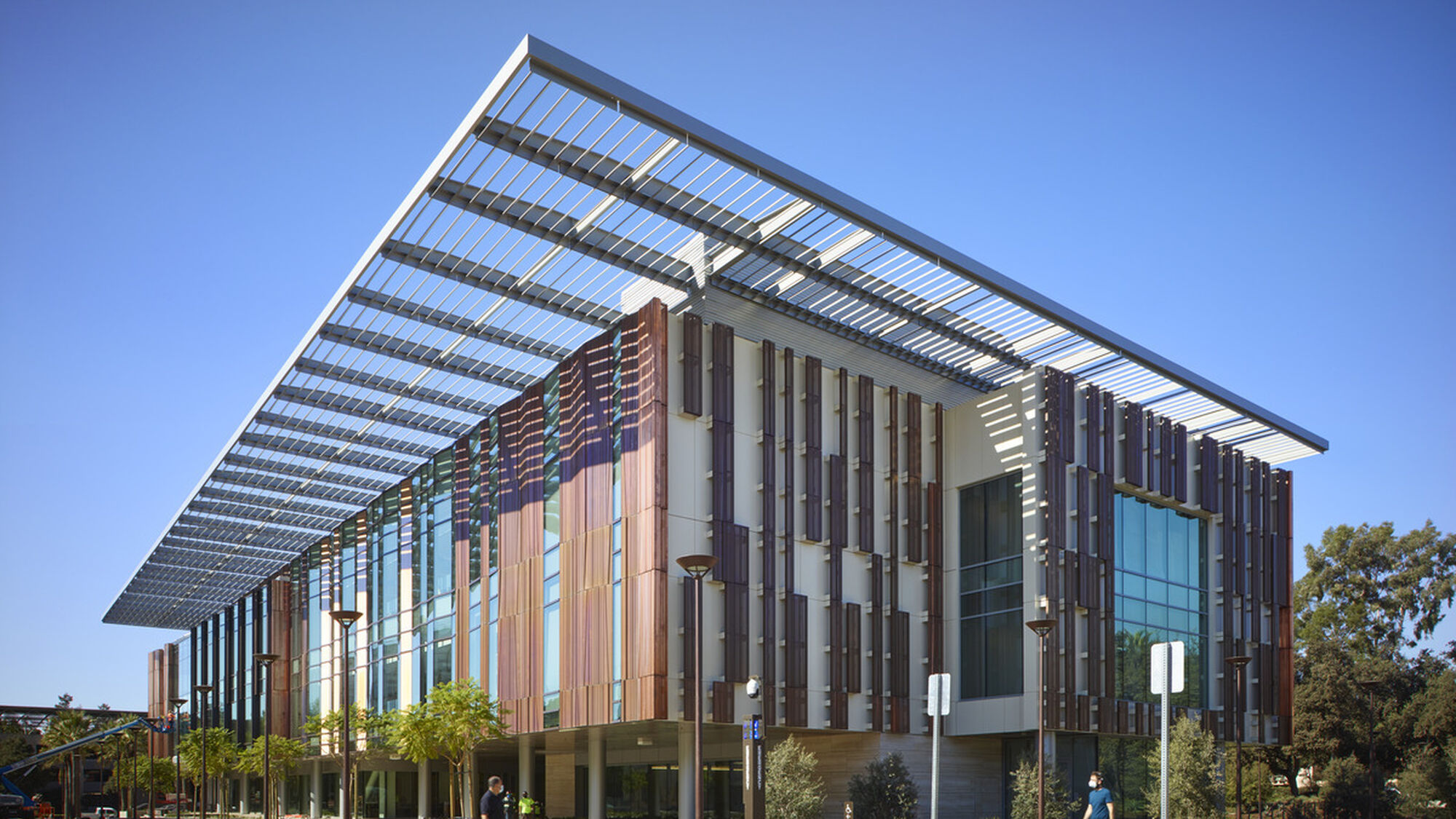 California Institute of Technology
Tianqiao & Chrissy Chen Neuroscience Research Building
New home for collaborative, cross-disciplinary research.
Designed to unite scientists and accelerate our understanding of the human brain, the California Institute of Technology (Caltech) collaborated with an integrated design-build team to construct the new Tianqiao and Chrissy Chen Neuroscience Research Building (CNRB) on the northwest corner of campus.
Part of the Tianqiao and Chrissy Chen Institute for Neuroscience, this world-class facility is sited to preserve open campus views while creating an iconic gateway for enhanced collaboration and interdisciplinary research.
Consolidating previously scattered biology programs, the CNRB brings together multiple principal investigators and disciplines into a single campus location with shared lab spaces and centralized research hubs to enhance opportunities for discovery and innovation.
Echoing the complex nature and inner workings of the human brain, the building is designed to accommodate highly specialized space types across three stories above grade and two below-grade levels. The below-grade floors include laboratory and lab support spaces, a machine shop, and a neuroscience teaching laboratory. The lowest level of the building is connected via a below-grade tunnel to the adjacent Broad Center for Biological Sciences.
The ground floor includes lobby space, administrative offices, conference space, a seminar room, and a 150-seat tiered auditorium. The remaining above-grade levels house offices for principal investigators, collaboration areas, research laboratories, and lab support spaces.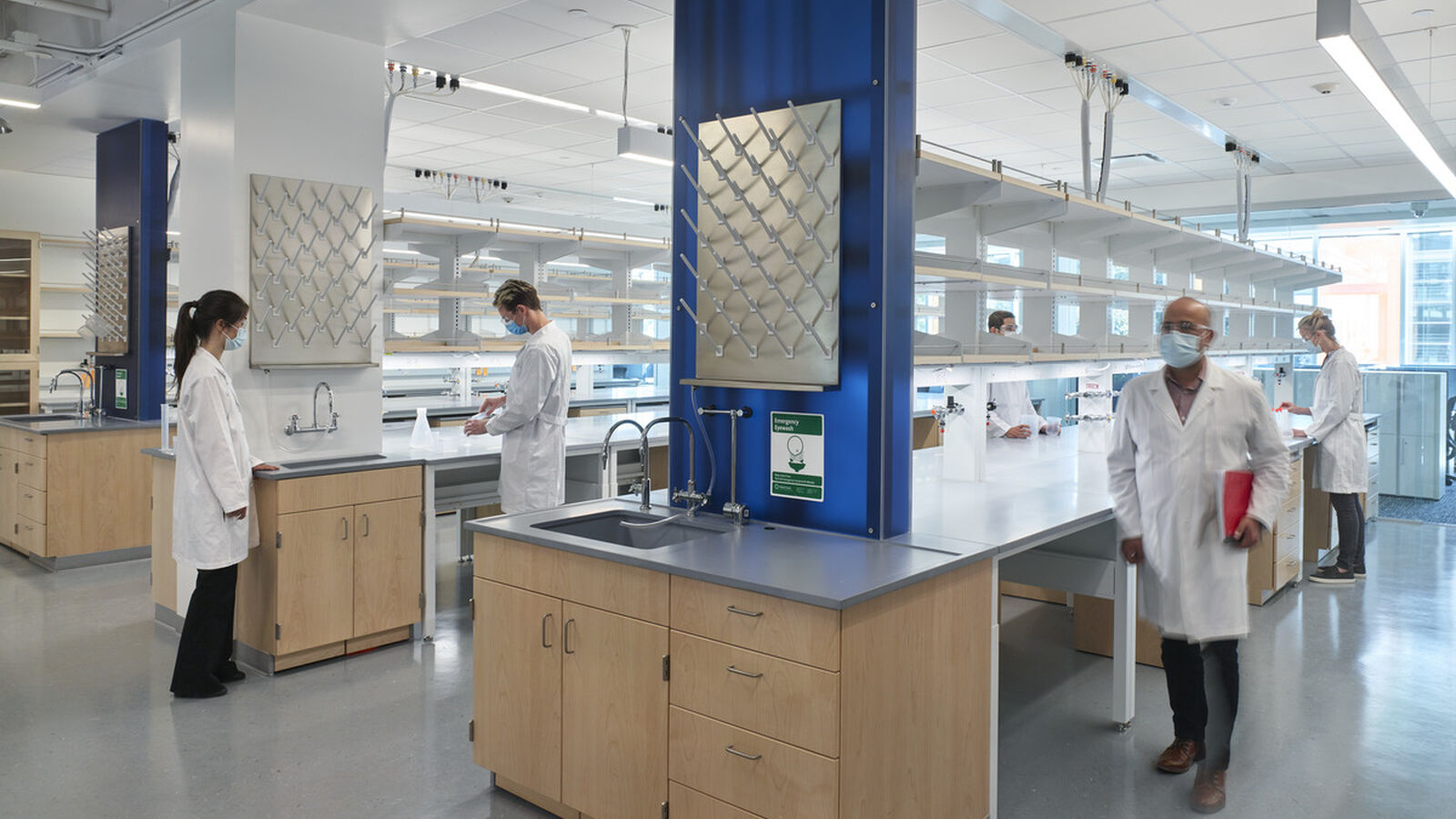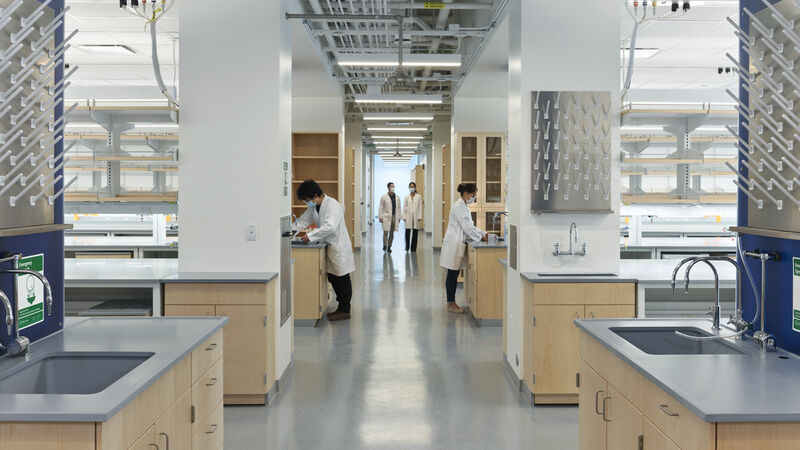 "

The design and implementation of sustainable strategies within this high-tech project is commendable. The teamwork involved to move existing buildings, create multiple levels of connectivity with adjacent buildings, and preserve the landscape is worth rewarding."
A beacon for sustainability, the CNRB is certified LEED Gold and designed to consume 30 percent less energy than the average Caltech research building. It incorporates an array of high-performance design measures to reduce overall energy and water use, including:
High-efficiency, ultra-low temperature freezers
Water reuse from cooling coil condensate
Low-flow plumbing fixtures
Active chilled beams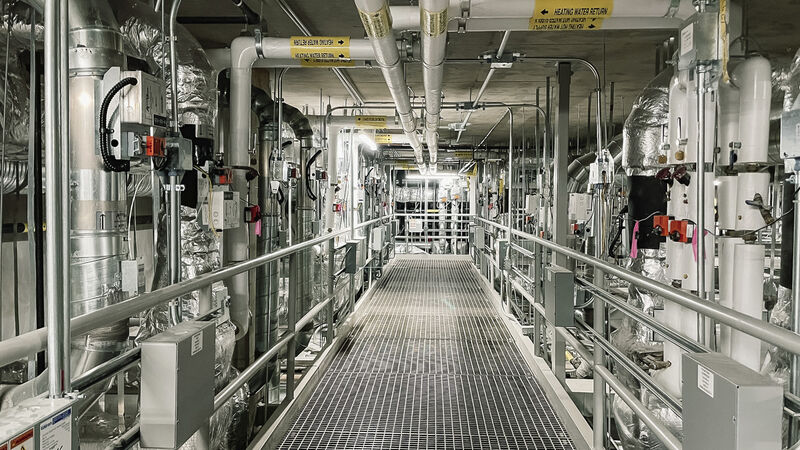 A key electrical engineering design feature, AEI developed an innovative, three-source power delivery solution that enhances overall facility resiliency:
Primary electrical power service is provided by a 1MW natural-gas-fired fuel cell farm as part of a power purchase agreement with Bloom Energy.
In the event of an unexpected fuel cell disruption or outage, power is automatically transferred to local utility provider Pasadena Water and Power, serving as a redundant (or secondary) service.
Should both the primary and secondary power sources become unavailable, a diesel-powered generator equipped with 16 hours of fuel can provide emergency power.
Supplying primary power from the fuel cell farm provides increased reliability, allowing the entire building load to be maintained, without interruption, during a disruption or loss of electrical service from either the fuel cell farm or the local utility.
"

The building integrates smoothly into the community and provides a haven for those doing the research. The labs provide the necessary workspace and collaboration to advance science to the benefit of all humanity. This is a building where innovators will be bred to address issues such as COVID."