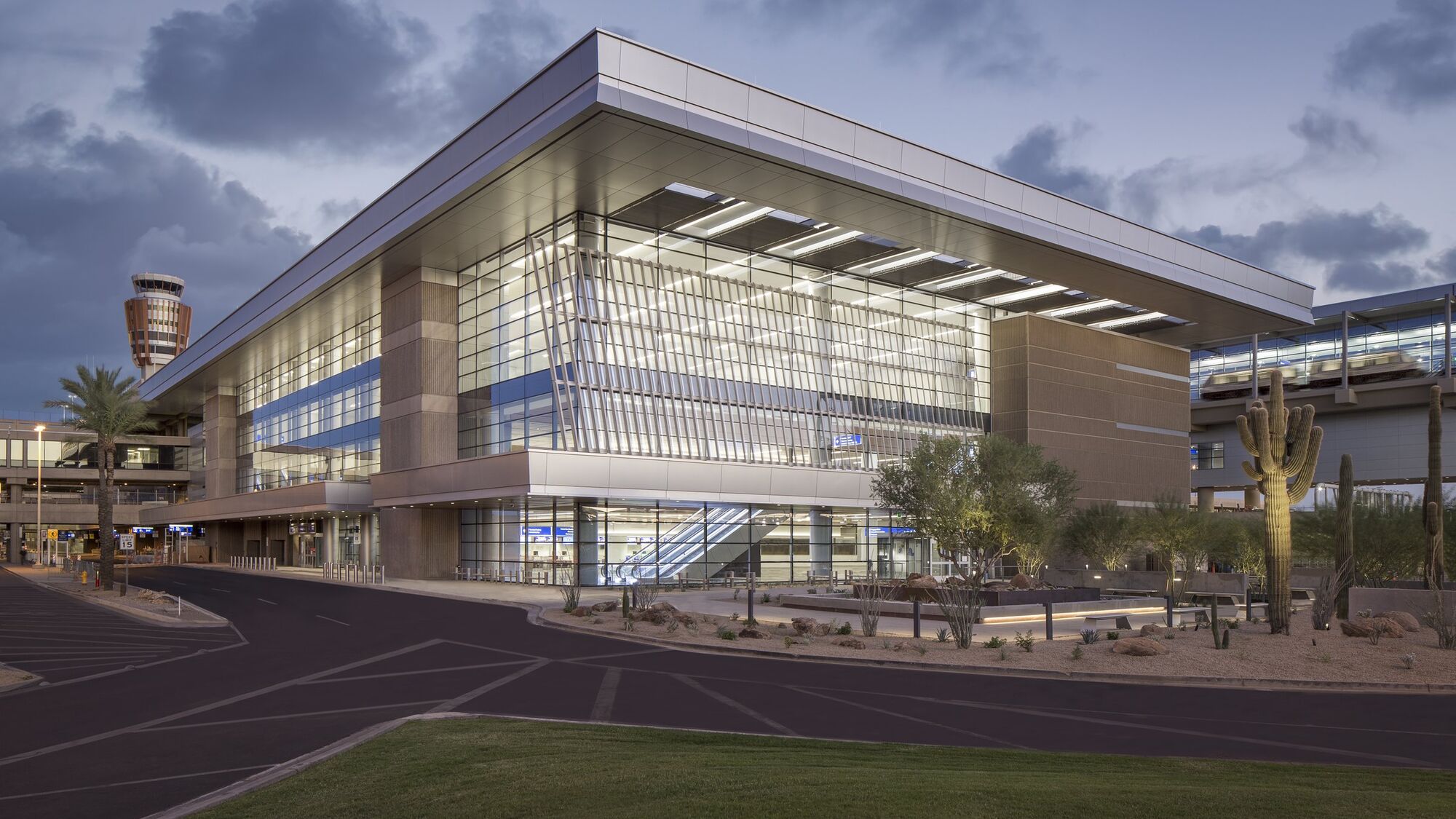 City of Phoenix
Terminal 3 Modernization
Keeping a desert airport terminal open during renovations.
This $590-million modernization project includes the complete renovation of a high-traffic, 1979-era terminal into a light-filled public space — featuring multiple atria and a new great hall — that visually integrates within the surrounding Sonoran Desert site context.
Providing mechanical, electrical, and piping/plumbing engineering services — as well as Computational Fluid Dynamics modeling — AEI collaborated with project stakeholders to facilitate the complex sequencing of phased construction.
AEI's design established advanced installation of the first air handler, allowing the terminal — which serves roughly 42 million passengers annually — to remain fully operational throughout the duration of the project.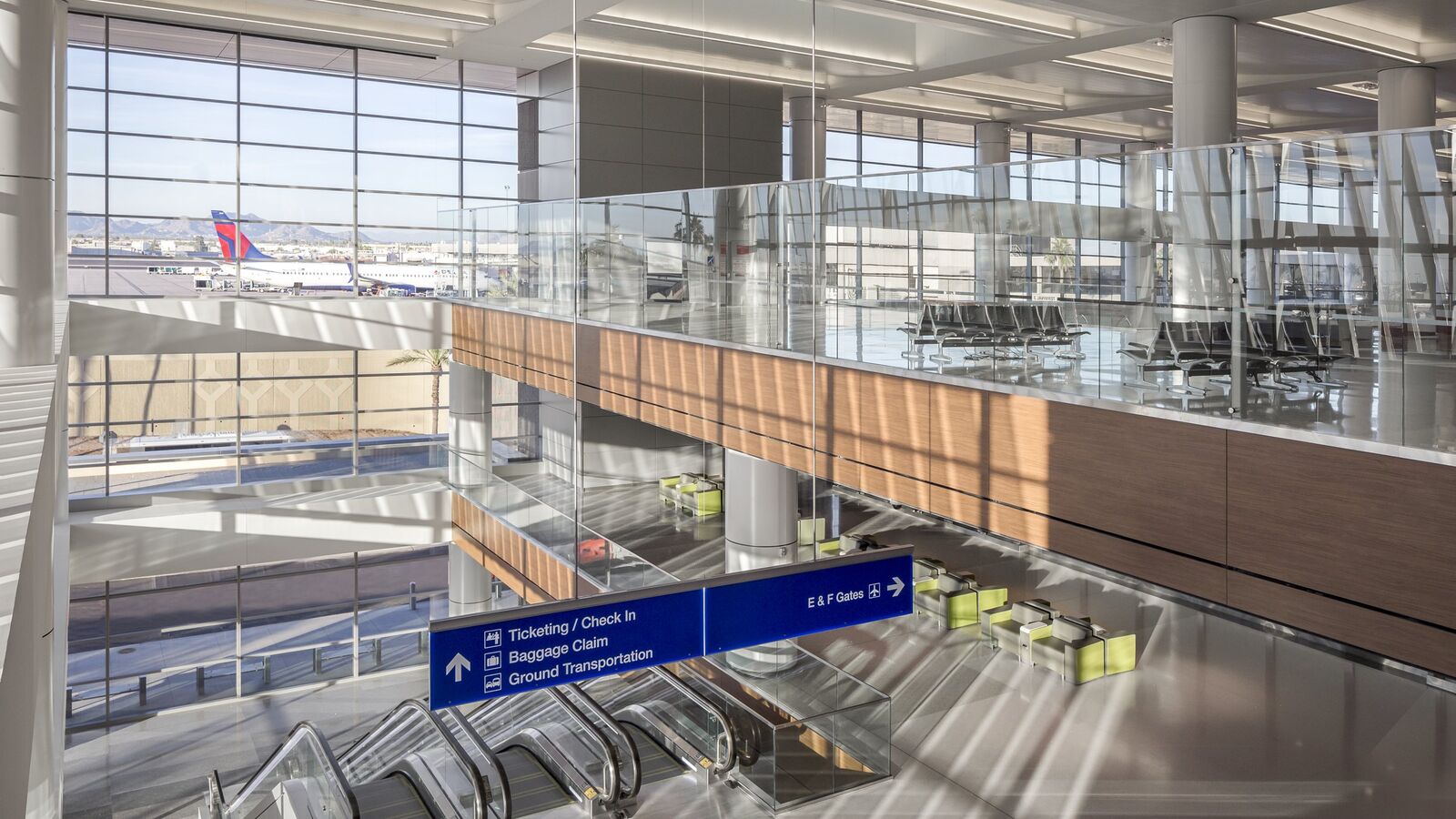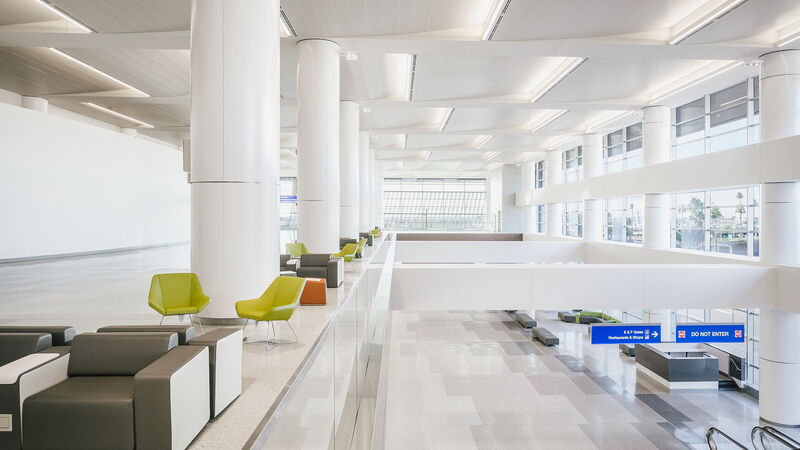 115k

daily passengers during renovation
Targeting LEED Silver performance criteria, the facility's new mechanical system is designed to accommodate high swings in occupancy. With ductwork concealed or removed from the open passenger level, four air handlers equipped with energy recovery are located on the roof area.

In addition to expanding passenger capacity to 58 million annually, the renovation provides an enhanced user experience, a modern platform to accommodate next-generation aircraft, and effectively captures the vibrant spirit of the city and its surrounding desert terrain.