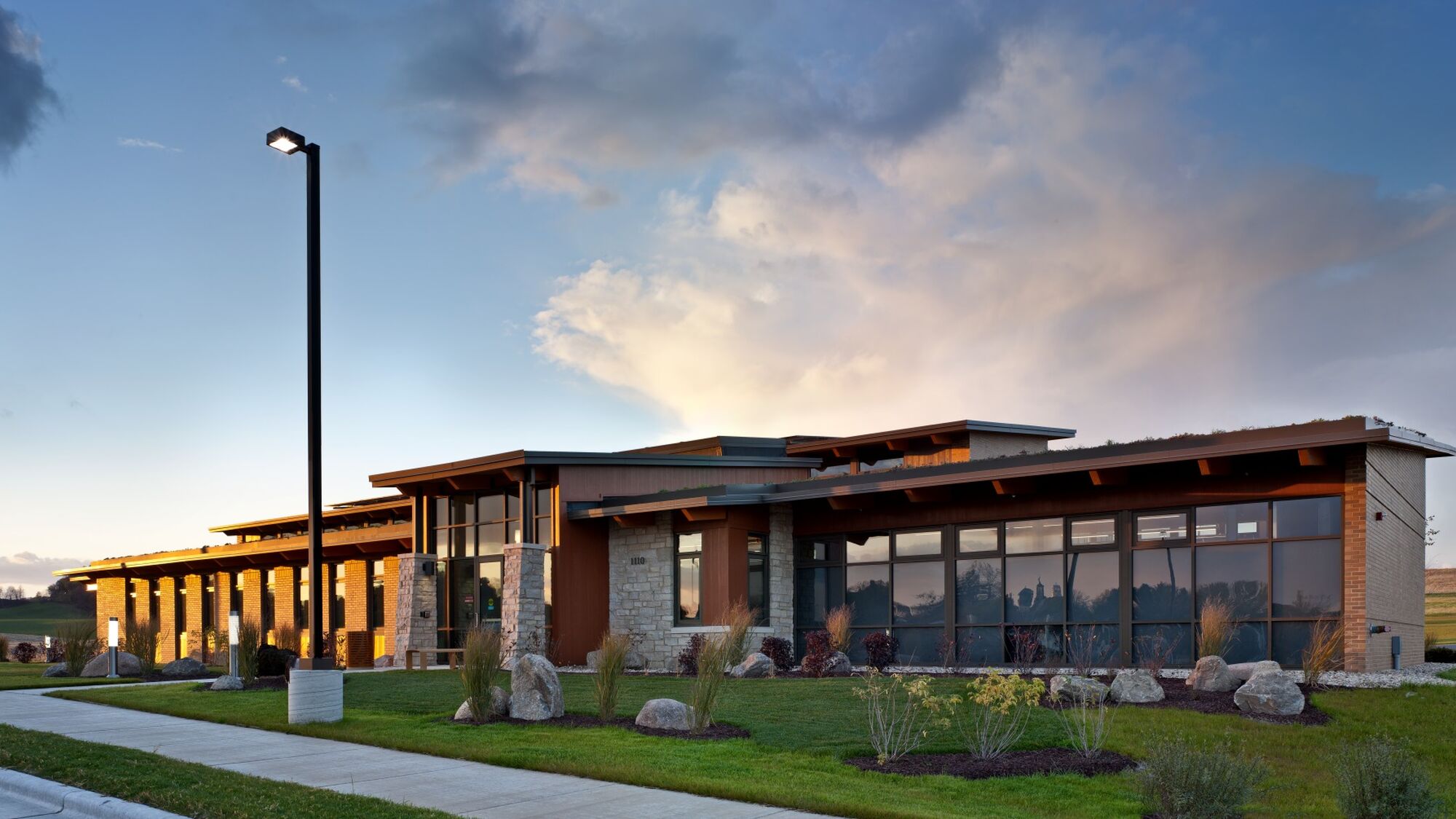 Village of Plain
Green Technology Training and Enterprise Center (G-TTEC)
Small building, big impact.
Combining an effective, intelligent design approach with practical applications of established sustainable technologies, the Village of Plain Green Technology Training and Enterprise Center (G-TTEC) achieved a perfect energy and renewable energy credit score for LEED Gold certification.
Geothermal Heating & Cooling

30-ton ground-coupled heat pump, with 14 single-U bores, 285 ft deep.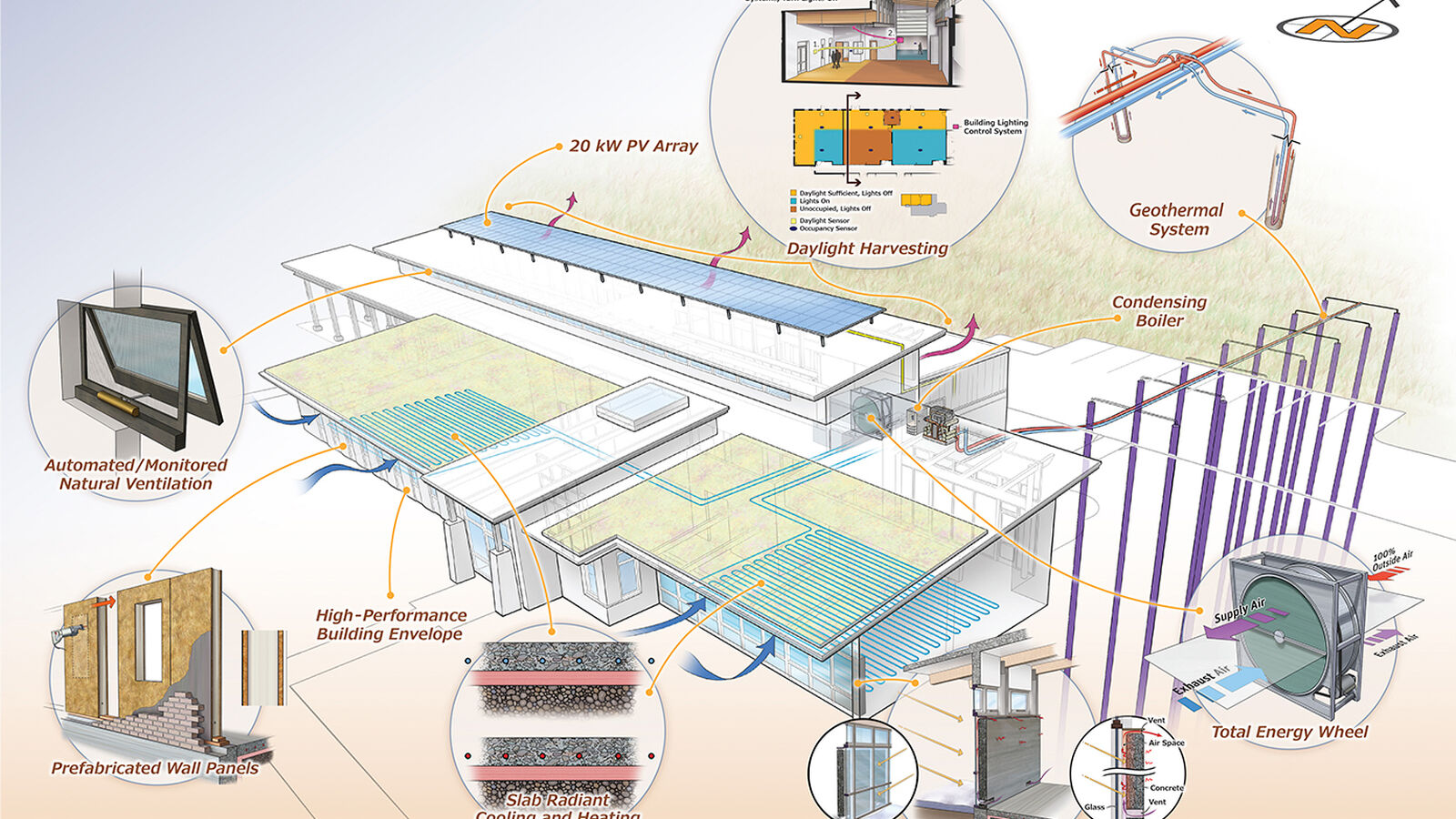 Holistic system design of basic, energy-saving features for the 11,000 square foot facility integrates so fully with the preliminary architectural composition that the building design remained virtually unchanged through construction. Energy loads are significantly reduced through optimal building massing, operable windows, a high-performance envelope, high-efficiency lighting, and active daylighting. As a result, radiant heating and cooling and a 14-well geothermal heating and cooling field became feasible to further reduce energy consumption.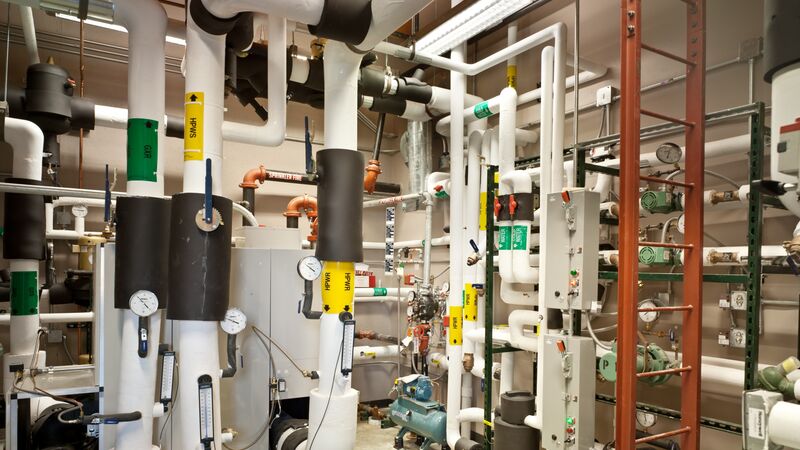 Other energy-efficient features include: a dedicated outdoor air system for ventilation and humidity control with a total energy wheel; a condensing boiler; low-flow plumbing fixtures; and, a 20+ kW photovoltaic system. Designated to train local workers in green technologies, the G-TTEC serves as a practical demonstration of sustainable design for the commercial and residential industries. Overall energy usage is reduced by 74 percent compared to the ASHRAE 90.1-2007 baseline.