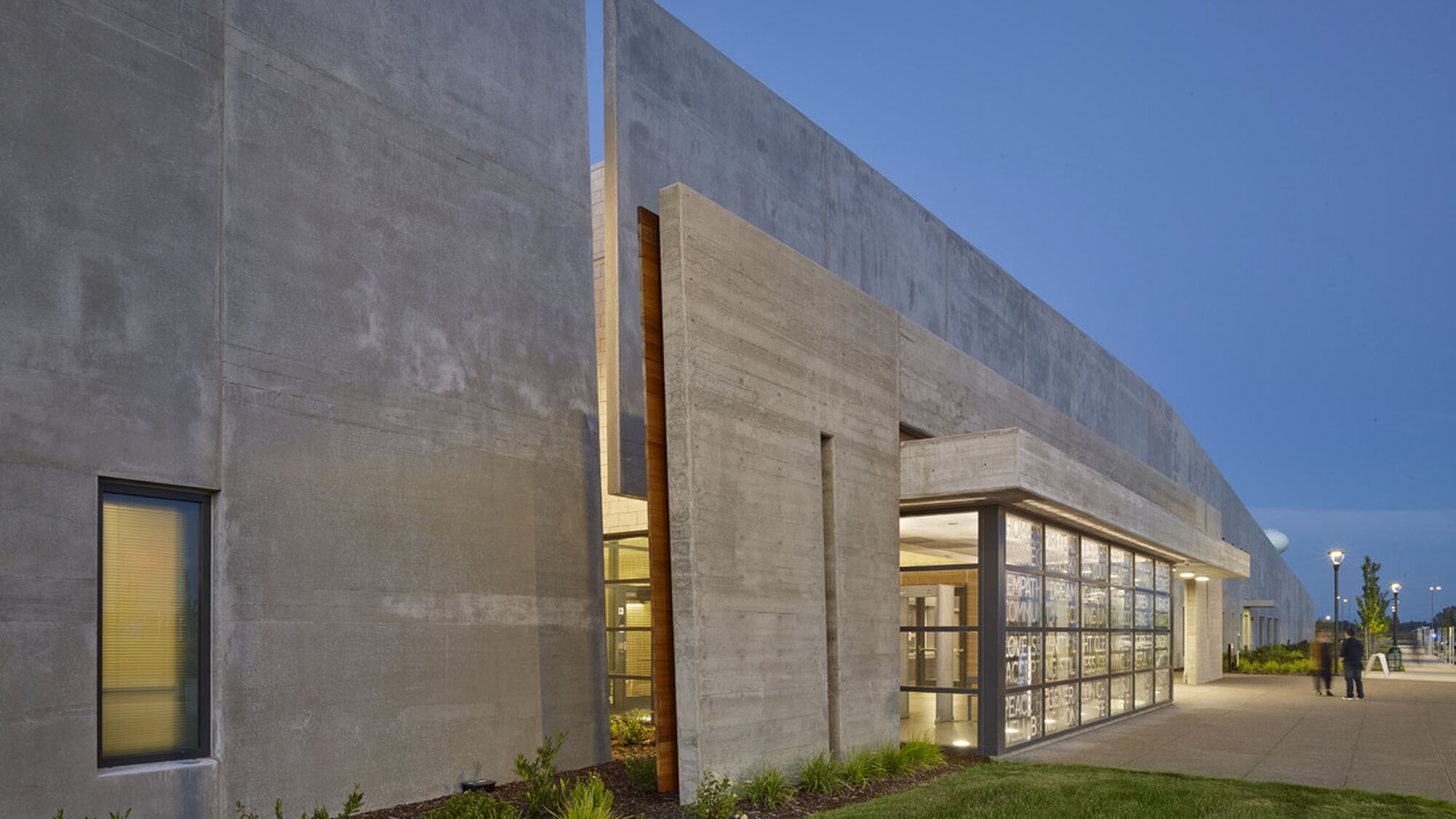 Oregon Health Authority
Oregon State Hospital Replacement Project - Junction City Campus
Geothermal heating and cooling completely heats and cools the building – no boilers, chillers, or cooling towers.
AEI provided MEP/IT services for Oregon's primary state-run psychiatric facility for adults. The new 223,000 square foot facility is located on a 50-acre greenfield site. The completed hospital includes 175 beds and areas for patient housing, staff offices, counseling and treatment rooms, and indoor and outdoor recreation areas. In addition to full mechanical, electrical, plumbing design, AEI provided information technology design for voice, data, CATV, clocks, paging and wireless systems.
Geothermal Heating & Cooling
AEI designed the 1,000 GPM open-loop well water geothermal heating & cooling system that consists of four extraction and five injection vertical bores at 150 feet deep. Boilers, standard chillers, cooling towers and a backup fuel propane tank were completely eliminated from the project and replaced by the GHC system.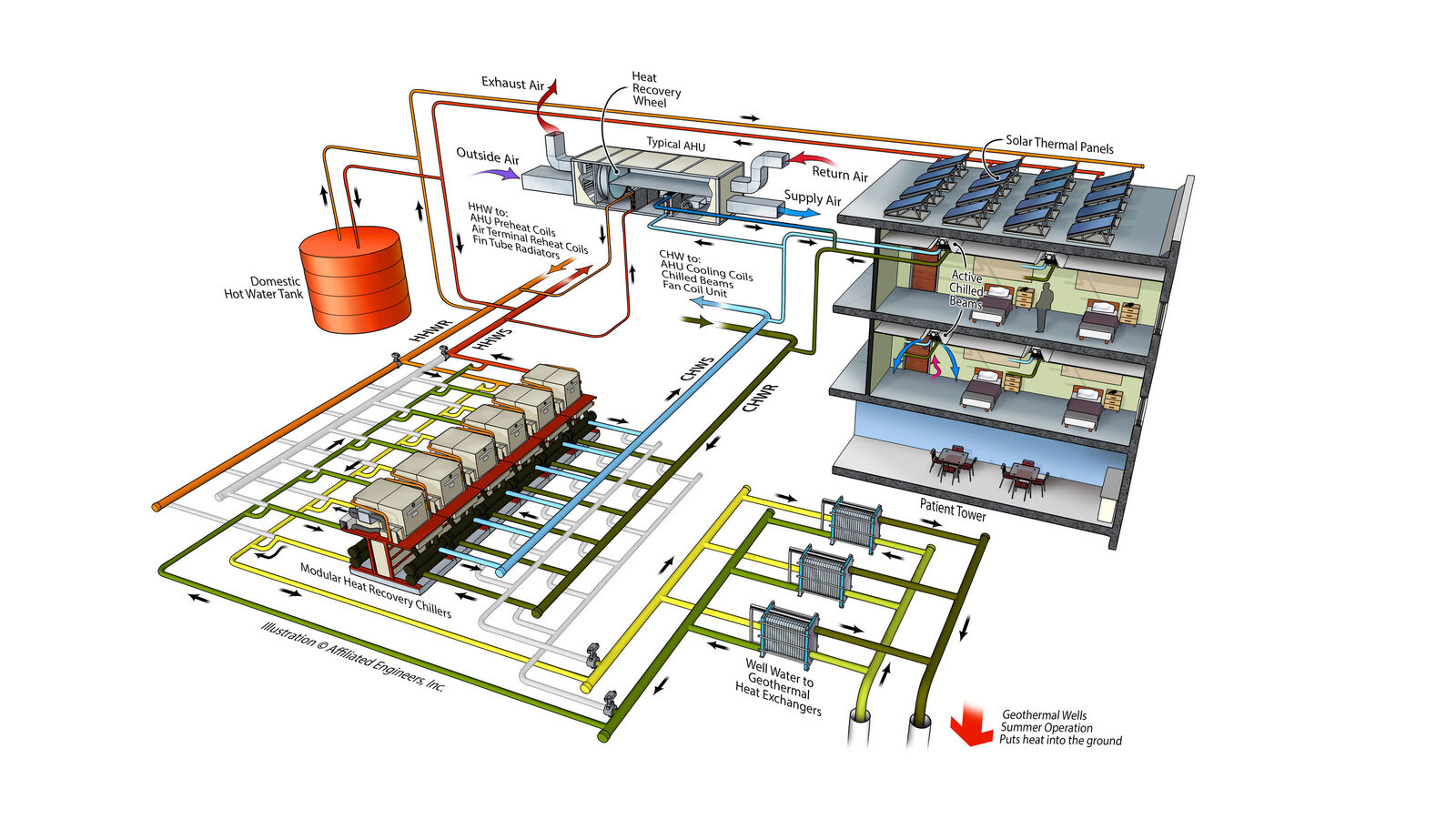 High sustainable goals were met using a geothermal heating & cooling system and heat pump chillers to provide all the building heating and cooling needs. Active chilled beams and dedicated outdoor air systems provide ventilation air to occupants. Renewable energy systems include photovoltaics and a 6,000 gallon solar thermal domestic water system. Although this is a low energy usage facility, it was built within budget and the sustainable MEP systems cost the same as conventional systems.

$0

additional cost for sustainable systems
1st

place, ASHRAE Regional Technology Award.