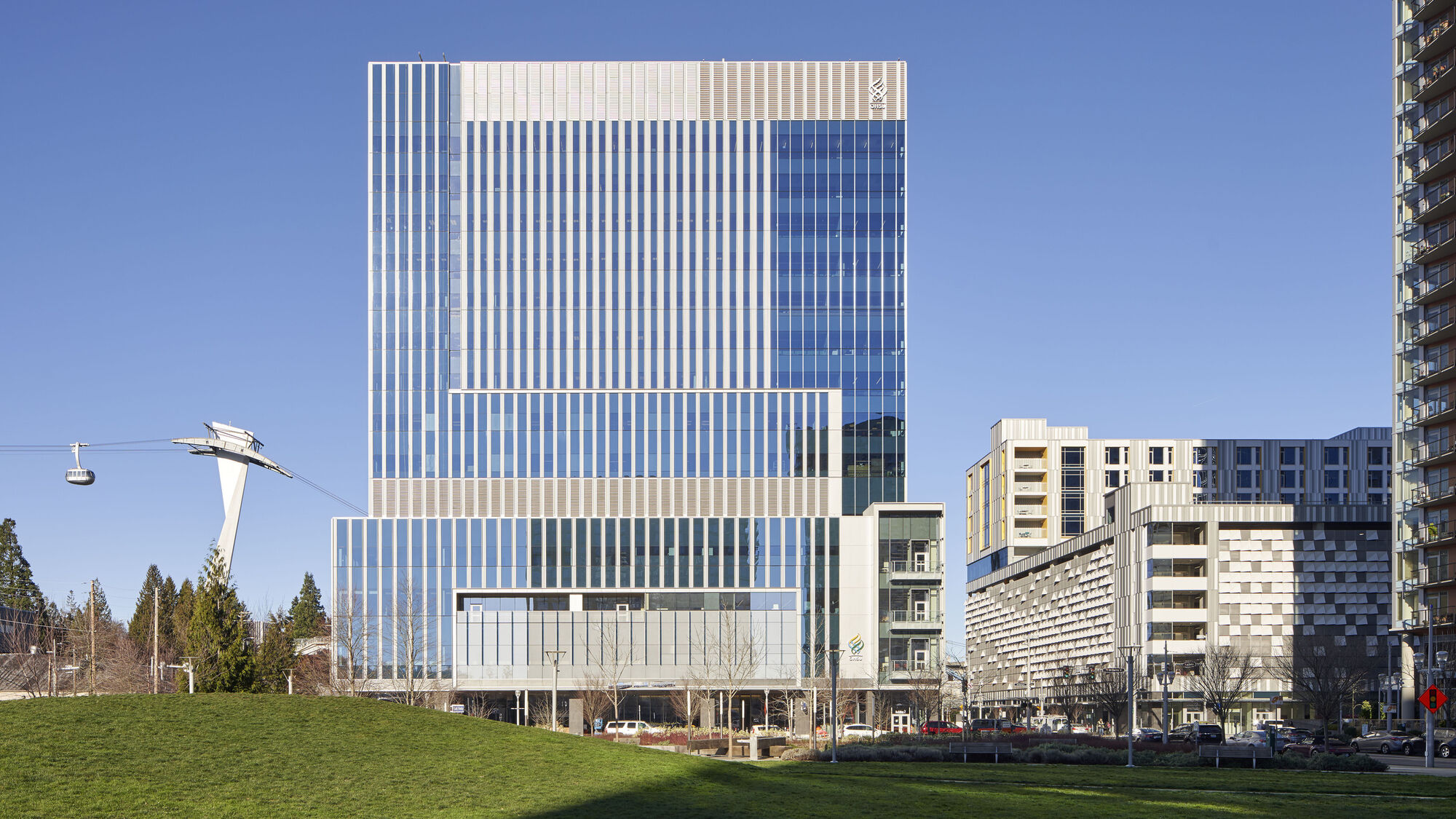 Oregon Health & Science University
Center for Health and Healing South (CHHS)
Energy-efficient medical complex, optimizing research and clinical care.
Oregon Health and Science University provides the most comprehensive healthcare services in Oregon, delivering cutting-edge research and treatments found nowhere else in the region. The new 550,000 square foot Center for Health and Healing South (CHHS) complex includes two new high-rise towers – an ambulatory care facility and multi-use pavilion, an expansion that will allow for flexible spaces with minimal built-in elements, streamlined specialty services, physician and patient connectivity, and better patient care.
The neighboring Rood Family Pavilion, an Engineering News-Record 2019 Best Projects Healthcare Award winner, provides a comfortable space for patients and their families as they spend time away from home. This facility includes five stories of guest housing, five stories of parking, a fitness area, indoor children's play area, and communal kitchens to support rest, relaxation, and kinship.

"

One of the great things about the space is that we're integrating with other specialties. Patients are best served by multiple specialties. Here we're going to be feet away from each other to promote cooperation and collaborative thinking."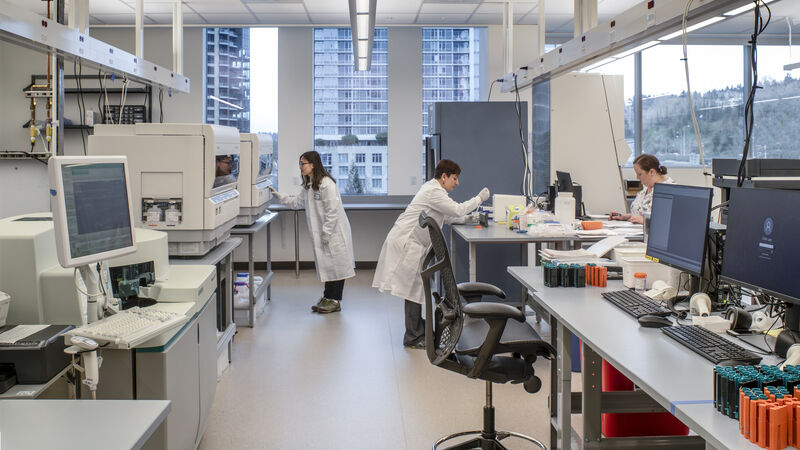 24,000-MBH

condensing hot-water boiler plant
500 tons

heat recovery chiller capacity
AEI's design of the mechanical, electrical, piping/plumbing, and technology systems includes a 2,500-ton chiller plant that serve both the CHHS expansion and the existing Center for Health and Healing North facility, resulting in higher energy efficiency, and reduction of energy usage. For use in an emergency event, the electrical system is built with a 3000-kW emergency power system and paralleling switchgear to allow participation in PGE's dispatchable power program – ensuring care can continue without interruptions.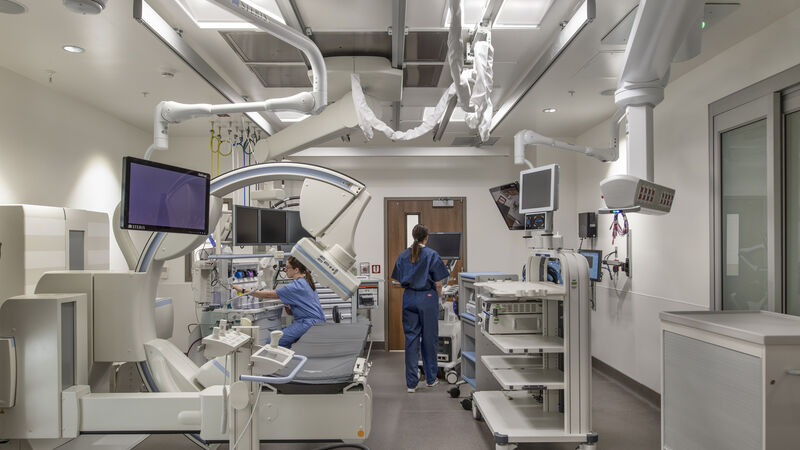 6,700-MBH

steam boiler plant
In addition to MEP design and energy modeling services, AEI provided IT expertise in healthcare project management by steering clinical users, design team members, and construction teams through the process of selecting the appropriate technologies to achieve caregivers' goals of:
Minimizing wait times
Improving efficiencies such as patient record access and digital signage
Increasing learning opportunities for OHSU medical students and researchers