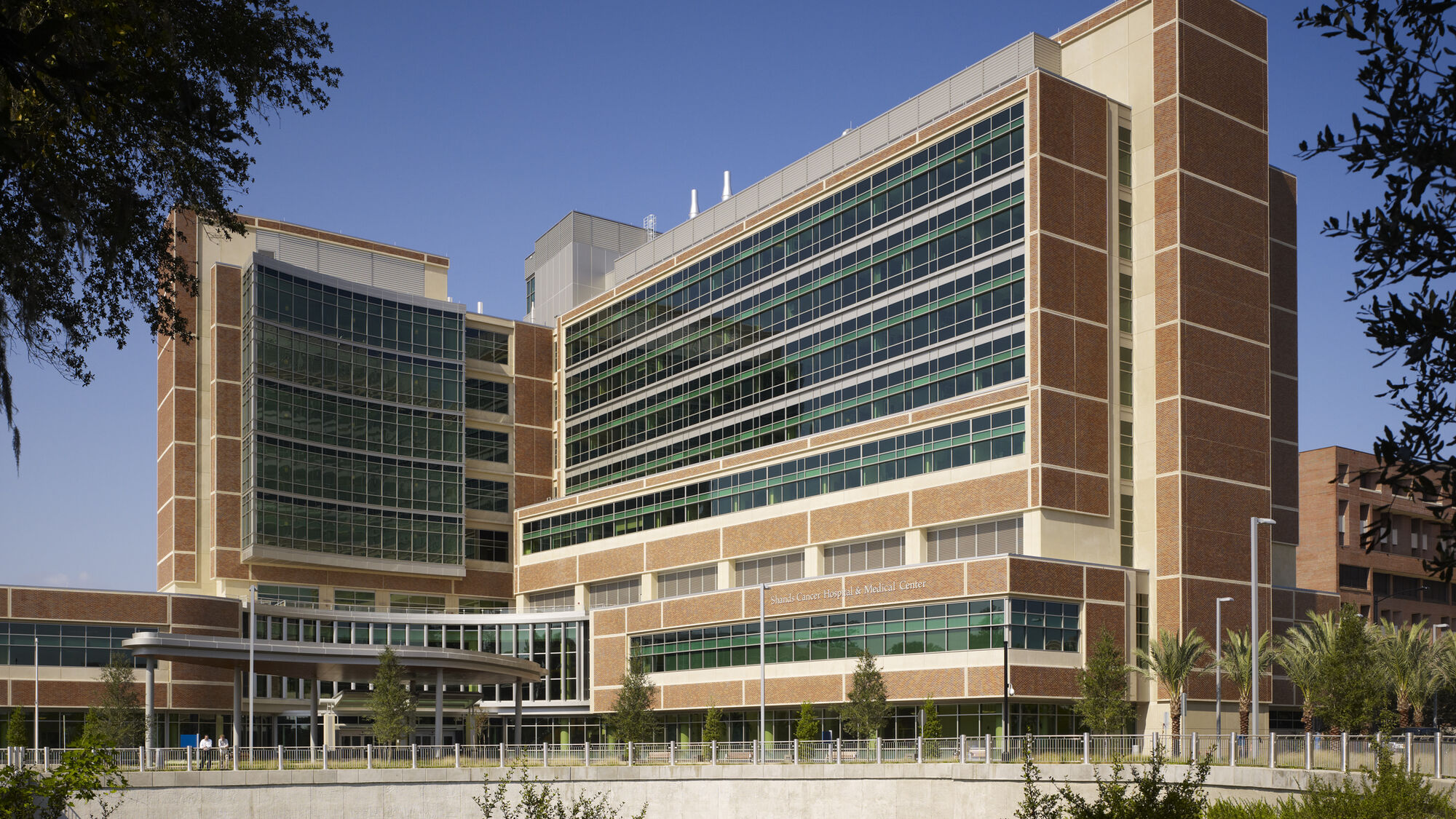 UF Health
Shands Cancer Hospital, Intelligent Campus Planning
Enhanced performance, improved patient comfort, reduced energy usage.
University of Florida (UF) Health Shands is a leading academic healthcare provider in the Southeast U.S. It is comprised of six health colleges, seven research institutes and centers, two teaching hospitals, two specialty hospitals as well as multiple outpatient clinics throughout north central Florida.
The 500,000 square foot, nine-story UF Shands Cancer Hospital was designed to treat the patient's mind, body, and spirit; and provide predictive medical care while minimizing new staff additions.

In the design of the new facility, the management team wanted to address these specific goals: ensure high-level of comfort for all patients, lower energy consumption, decrease time taken to resolve work orders, minimize staff additions, and transition to data driven facility management by implementing intelligent building solutions. Philosophically, UF Health Shands also wanted to change its mode of operation from reactive to pro-active and eventually to predictive.
UF Health Shands enlisted AEI to provide complete the following services: mechanical, electrical, piping/plumbing (MEP) design, fire protection, technology design, and intelligent building solutions. The engineering services that were provided included a utility master plan for over 3,000,000 square feet of new buildings that require chilled water, steam, power distribution, emergency power, telecommunications, and medical gas piping.

80

%

reduction in building systems alarms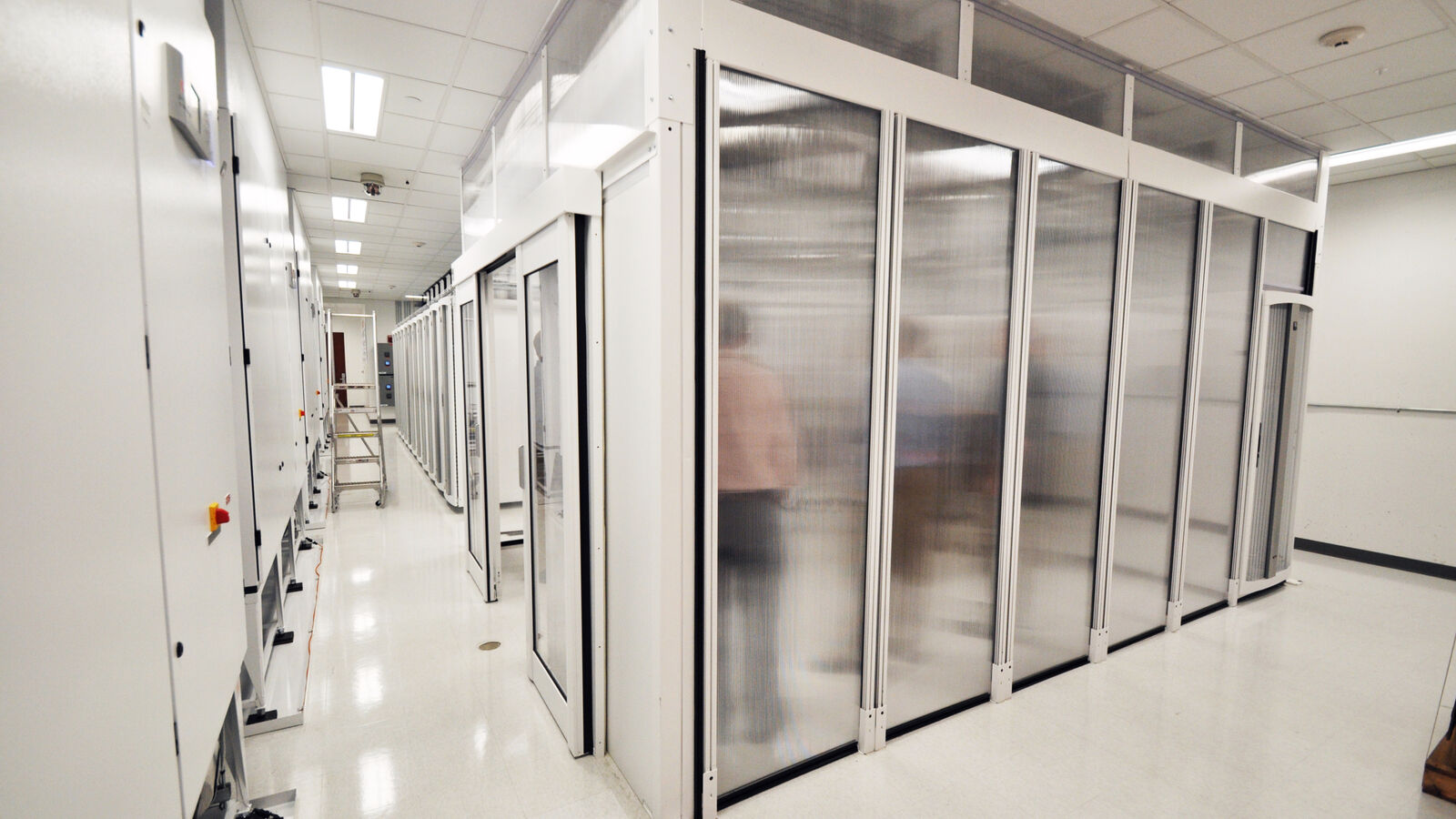 "

UF Health Shands Cancer Hospital was listed among 100 Great Hospitals in America. Everyone at UF Health Shands Hospital can be extremely proud of yet another recognition of our commitment to providing the highest quality of patient care."
UF Health Shands turned to AEI's intelligent building solutions to meet its goals and objectives. The approach to developing intelligent building solutions included a process of ideation workshops, master plan development, systems interdependencies charrette, business case development, specifications, and implementation.
A detailed master plan was developed, establishing a process to achieve goals for all new facilities as well as for the existing campus. This plan also identified new skill sets required to operate smart buildings. Systems integration and building automation software functionality were evaluated to automate or optimize work processes.
When the hospital was brought online, it did so with minimal staff additions, and highly integrated building systems. Based on information technology standards – an enhanced, homogenized, and flexible front-end operating system was rolled out. This improved operational efficiencies and allowed for deployment of Enterprise Building Management System Strategy and global energy management, providing energy analytics in real-time .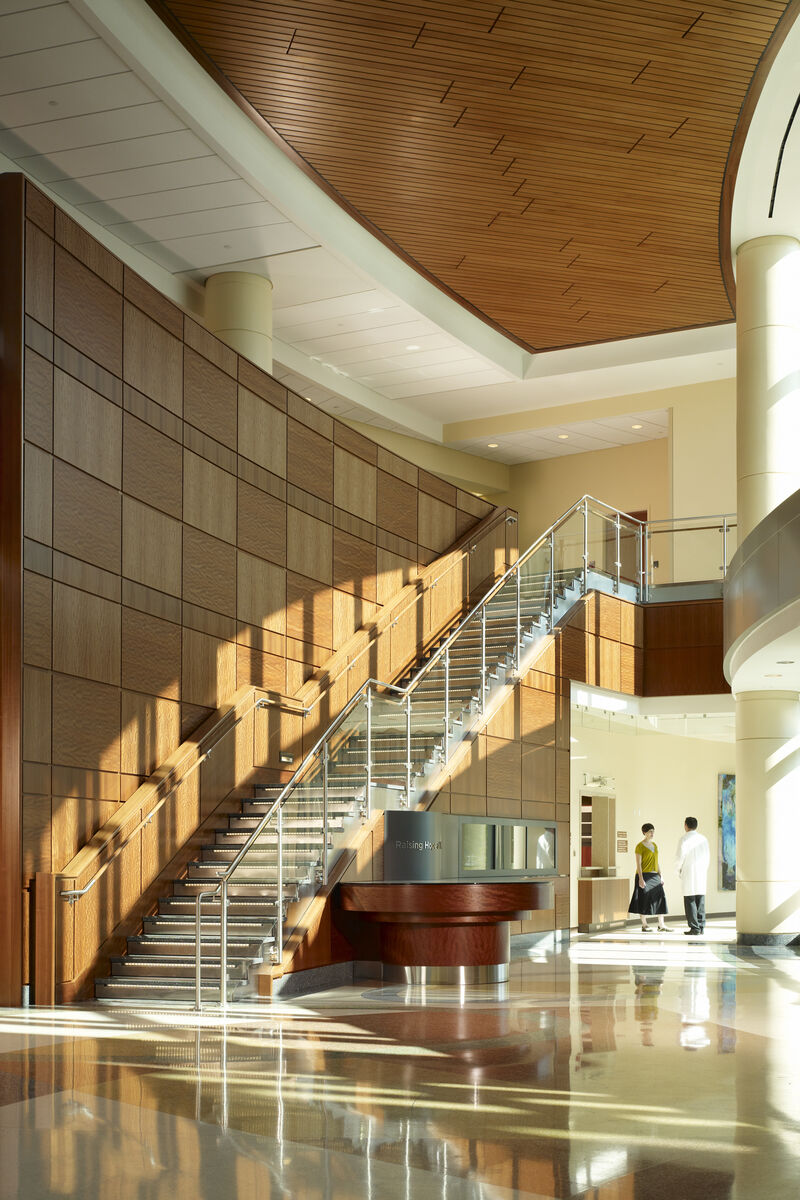 $5 million

savings in energy and operations
These intelligent building strategies extend beyond just UF Shands Cancer Hospital and apply to all new and renovated facilities. UF Health now can continuously monitor energy use and predict energy consumption on an hourly basis, taking immediate action if values are out of sync. Building comfort conditions are evaluated using an algorithm that allows facilities staff to quickly find deteriorating comfort conditions, decreasing time required to resolve work orders .
AEI also provided MEP/FP/IT/Intelligent Building services for Phase II, a 500,000 square foot Cardiovascular Neuro Science (CVNS) Hospital, 4 Green Globe Winner. This project provided integration of additional hospital systems such as blanket warmers, freezers, and MRIs. Through Intelligent Building services, AEI was able to provide key performance indicators to measure facility management success criteria and predict energy consumption on an hourly basis. Data analytics provided insight into the setup of user interfaces for HVAC systems and high-quality performance measurement.