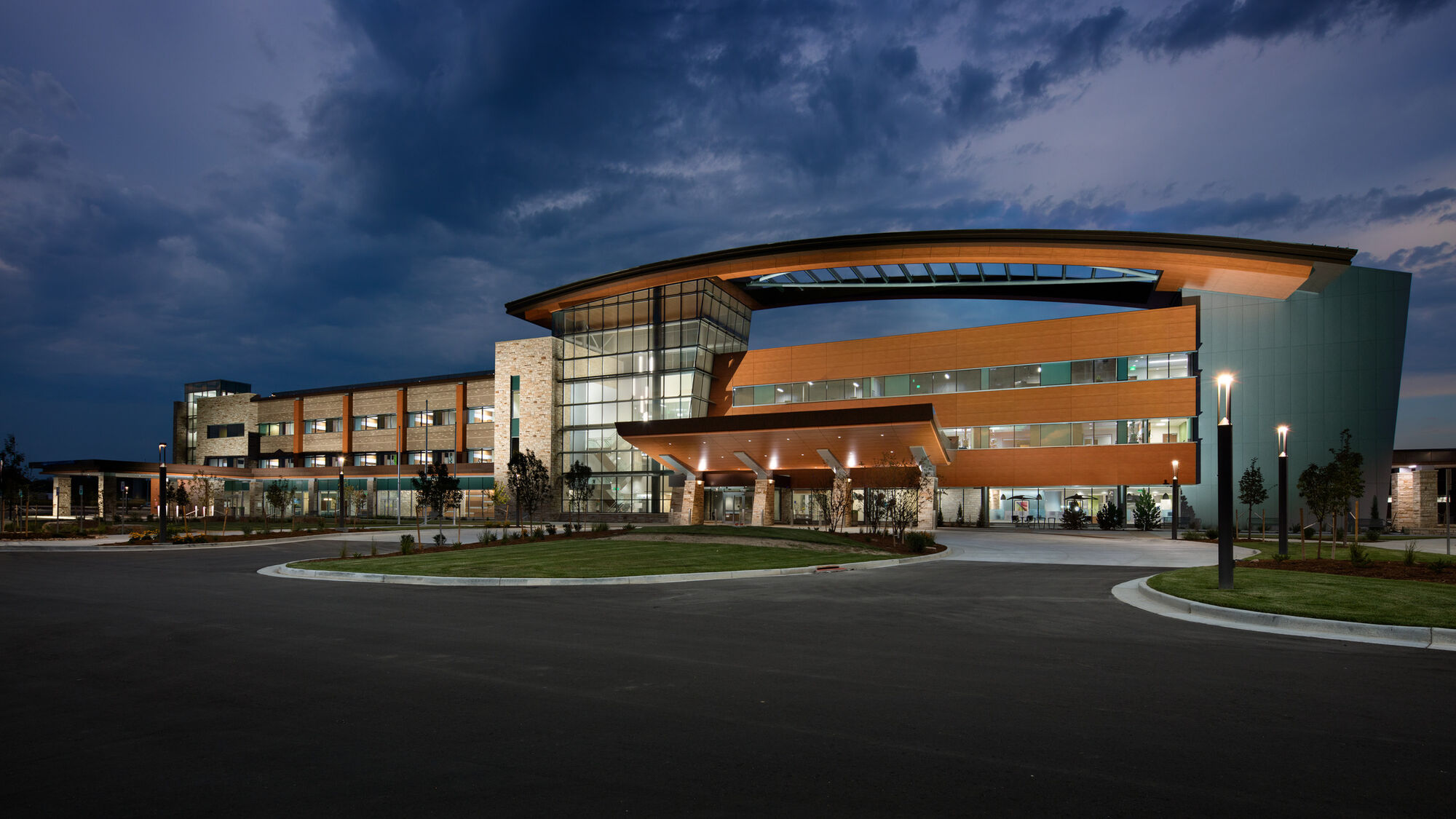 University of Colorado Health
Long's Peak Hospital
Innovatory, connected campus nurturing trusted relationship with the University of Colorado Health.
Situated adjacent to the single-story ambulatory surgery center, the three-story Long's Peak Hospital embraces the University of Colorado Health (UCHealth) goal of providing advanced patient care.
To address an increasing population and heightened demands for regional healthcare, UCHealth embarked on an ambitious growth strategy along the Front Range area — including Long's Peak Hospital in Longmont, Colorado.
Due to the design-assist delivery process, the project team completed the project in 14 months, superseding the original schedule by ten months. Through deliberate daily design, construction team coordination, and implementation of on-site prefabrication services construction, building design and inspection were streamlined.
AEI provided mechanical, electrical, piping/plumbing, fire protection, instrumentation and controls, sustainable design, architectural lighting, and commissioning services.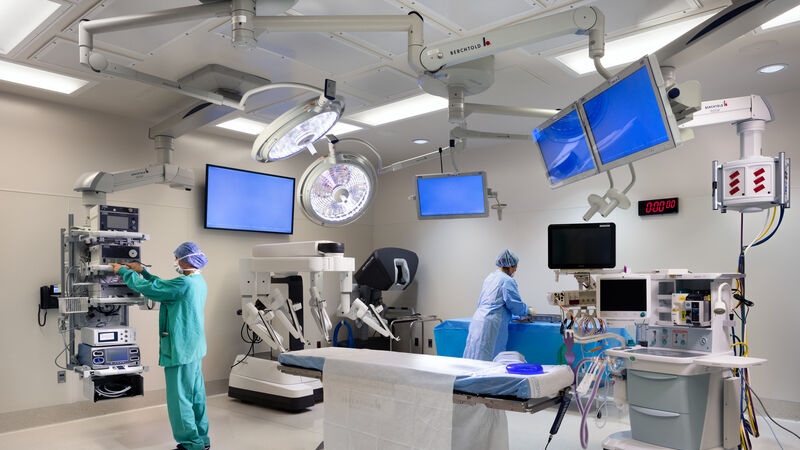 "

Every detail of our vision for Longs Peak Hospital has taken shape — both inside and out."
"

As my first Colorado project, Longs Peak Hospital is very special personally. Its success led to numerous additional opportunities with UCHealth, providing a foundation for the AEI Denver office."
Air supplied by 100 percent outdoor air units allows for active chilled beams in all medical, surgical, and labor/delivery rooms to utilize the induced airflow. Energy savings and thermal comfort were achieved using chilled and hot water, minimizing the demand on the primary air source.
Located in an arid climate, cool air is a key component of building comfort. It can, however, become costly when using standard HVAC systems. Consequently, AEI designed and deployed a central utility plant with three air-cooled chillers. In comparison to the water-cooled units, this system saves up to 2.7 million gallons of water a year. The chillers respond to fast-changing temperatures rapidly, using free cooling when weather permits.
In addition, the building installed two onboard paralleling generators. These generators free up building space while reducing cost by ten percent.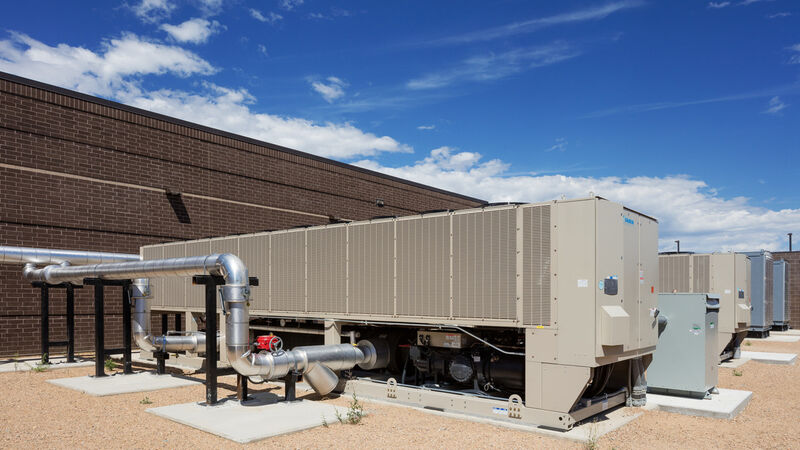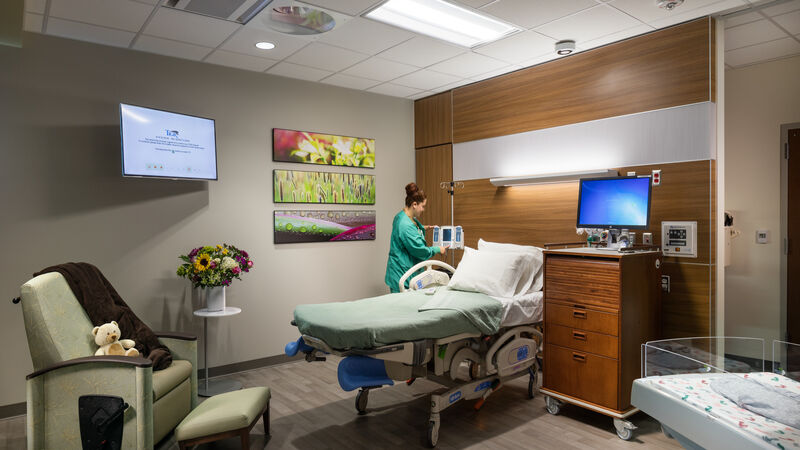 The unique relationship between our project team, partners, and UCHealth has been a key driver of forward thinking and ongoing discussion long after project conclusion.
Sharing lessons learned via an open-forum format to highlight project benefits and challenges has created a cohesive bond among UCHealth, AEI, and other partners — the apogee of collaboration.