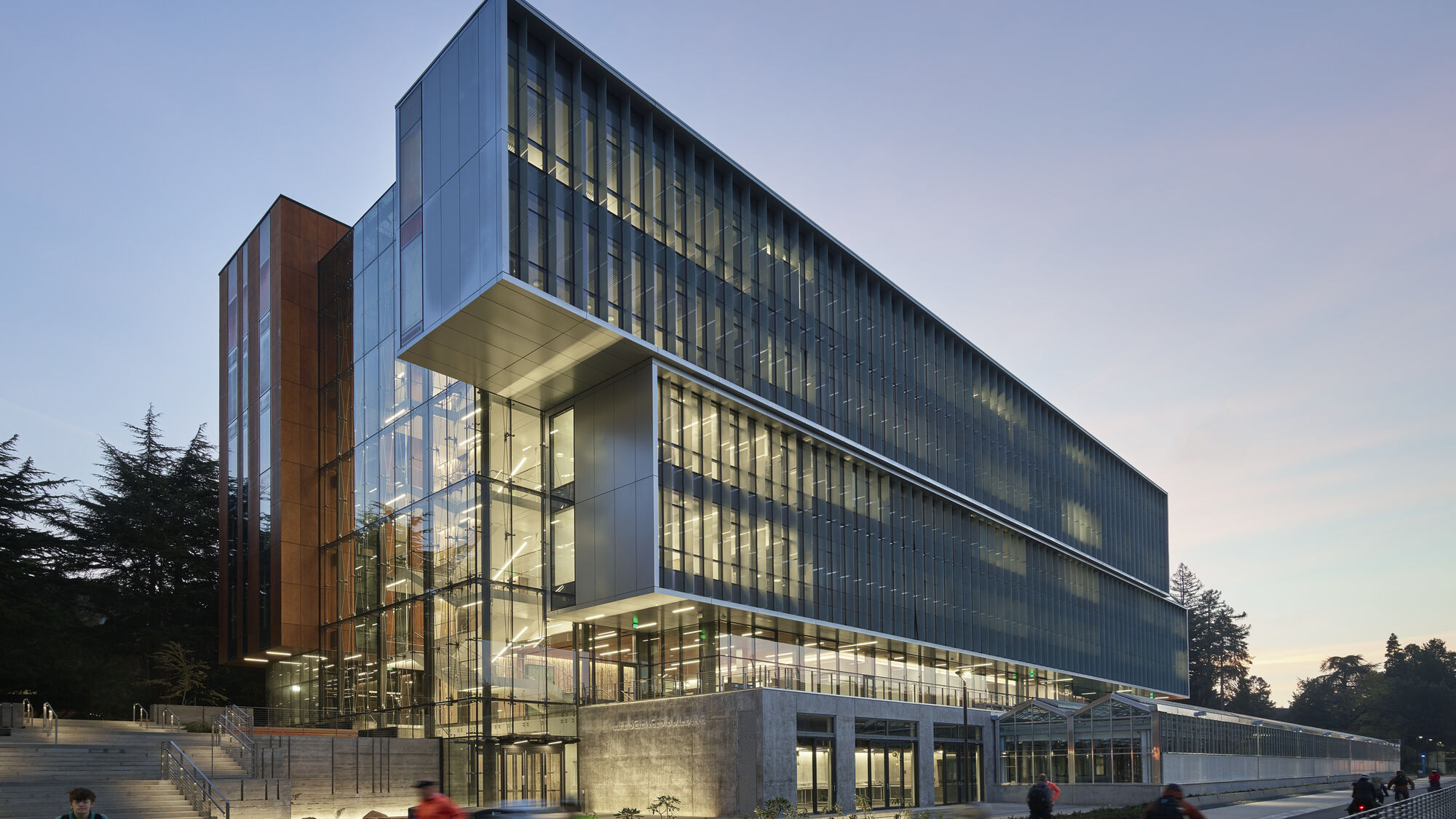 University of Washington
Life Sciences Building
Green building for booming STEM program.
Offering the state's largest STEM program and projecting a 21% growth in life sciences-related careers, the University of Washington needed to better meet student demand and recruit additional skilled faculty than its 1950s-era greenhouse and associated buildings allowed. The new 25,000 sq ft greenhouse and replacement Life Science Building (LSB) provides open, modular, high-density labs suited to collaborative interdisciplinary research, facilitating next-level science education transcending historical disciplinary boundaries in a unique sustainable setting.

21

%

Projected growth in life sciences careers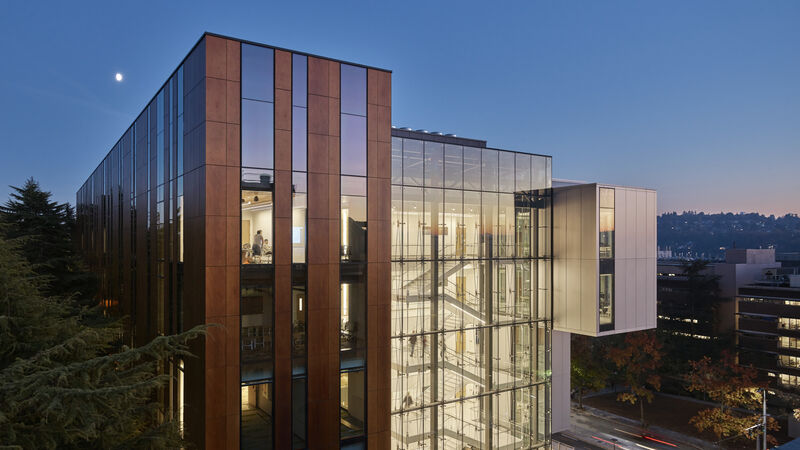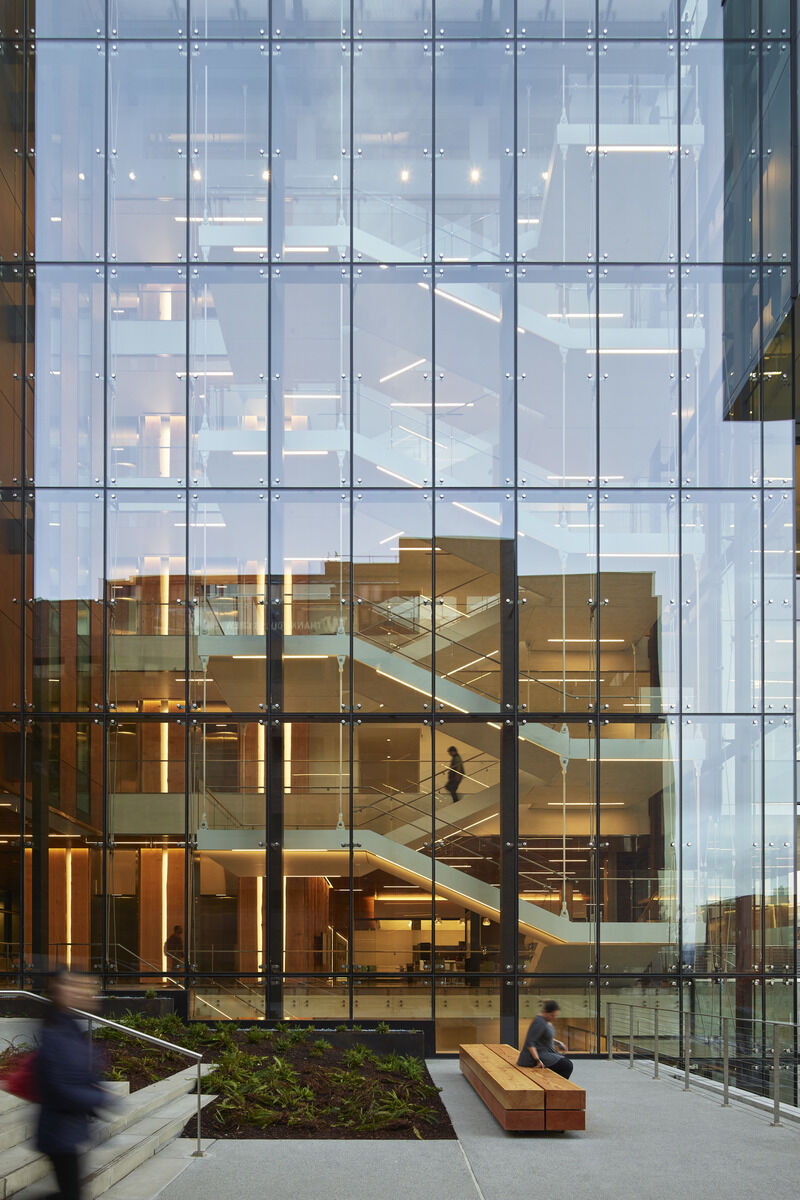 Building performance-improving measures include chilled beams in labs and spaces with high equipment loads, chilled sails and radiant floors in office spaces along the building's south façade, and innovative solar glass fins with integrated PV panels. The project was delivered following LEAN practices in an IPD model.

The new LSB has 16 research labs, associated offices and conference spaces, 4 undergraduate research teaching laboratories, growth chambers, and imaging facilities, supporting 40 principal researchers. The current generation of undergraduate students learns state-of-the-art research methods working alongside faculty, graduate, and postdoctoral students.